How to connect to Trust-d? Follow
Connect to Trust-d
Trustd is a new and innovative Guest Trust solution, based on a proprietary AI algorithm. In addition to guest screening, Trustd uniquely focuses on guest behaviour, and delivers a platform-independent, global Guest Trust Metric. Now in real-time, hosts and property managers can identify and eliminate bad-behaviour guests, before the stay.
How to connect to Trust-d?
Go to Hostaway Dashboard > click on MarketPlace > Search for trust.d > You will see the details about trust-d. Click on the Connect button.




Then click on the create button.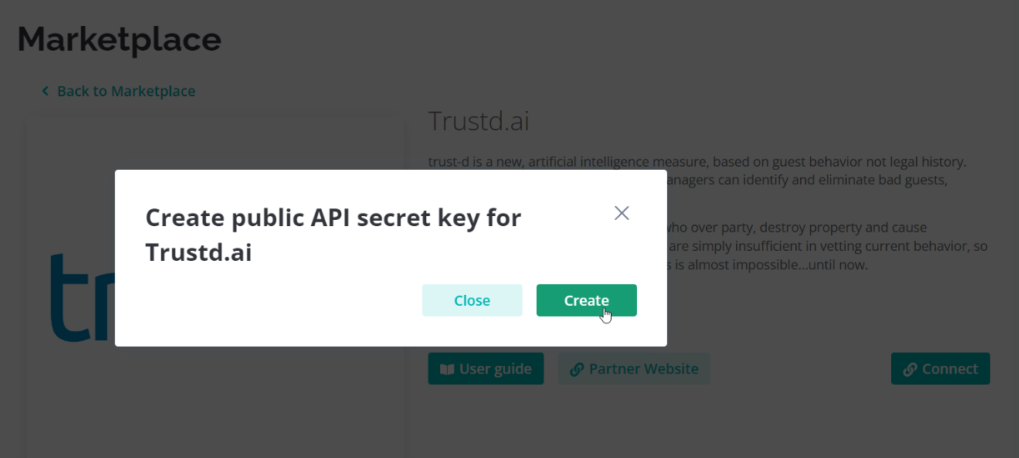 Now the API Key and Client Id (Account Id) information are ready to complete the signup. Please store those 2 values in a text file: you will need them just for the next stage: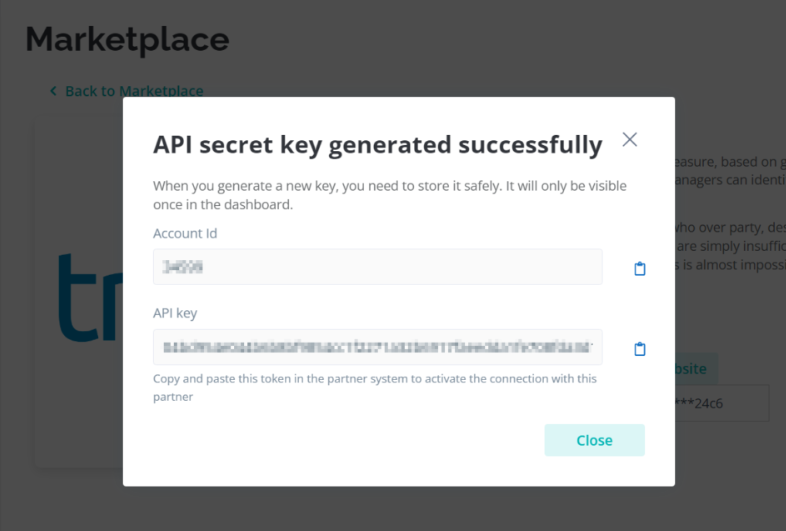 Go to trustd.ai link to complete signup: https://tpc.trustd.ai/hostaway/signup. And enter values as required, then click on "Start Sign Up"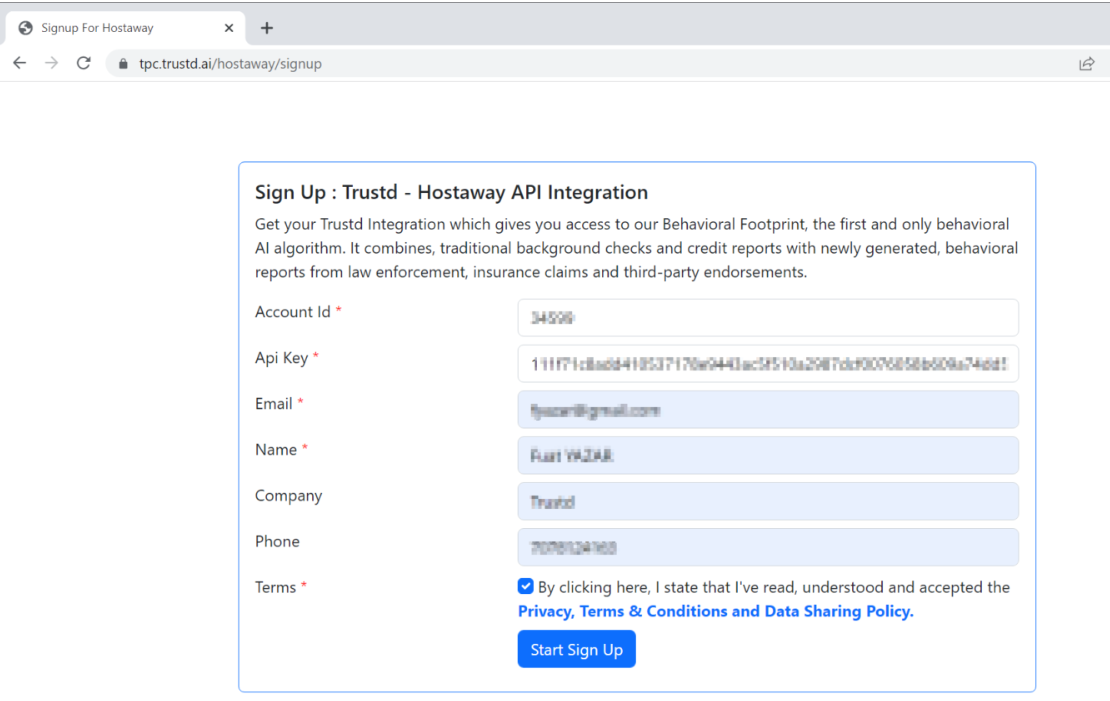 Now your Hostaway is connected to trustd.ai Successfully


How it works?
Hostaway – trustd.ai API integration is fully seemless to the Hostaway user. User does not have to do anything specific to get the trustd.ai score.
Any time a reservation is created or updated on Hostaway, Hostaway system notifies trustd.ai. Then a trustd.ai behavior score is generated and the reservation is updated on Hostaway:



Copy the TRUST-d-link URL and see the detailed response: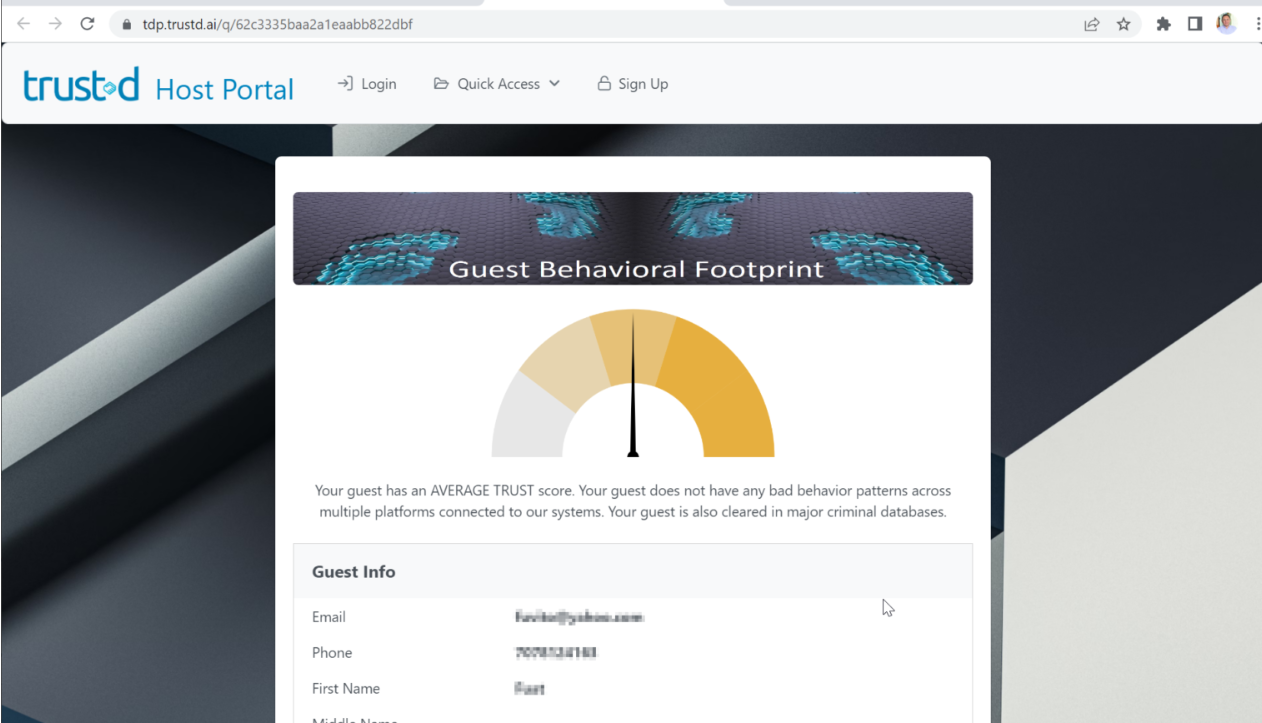 For more information Please visit to Trustd.ai