How to connect Hopper with Hostaway Follow


Hopper aspires to be the world's best, most customer-centric, and most fun place to book travel. Hopper gives travelers a unique purchasing experience by offering the best deal on prices, low cost flexibility through fintech products and a super app that is fun and engaging through gamification and a loyalty program.
Hopper has the largest closed-user group travel App in North America with over 80 million downloads, and was the most downloaded OTA app in 2021, adding 2.8M users per month

Connect Hoppers with Hostaway


1. Sign up to Hopper using the connection & commercial form - Click Here

2. You need to find your Hostaway ID and API key - To do so please follow the following process below:
Go to Hostaway
Go to Settings > Hostaway API
Under the Hostaway Public API, you will find:

Click on the Create button
Enter a name
You will see the API key. We will show it only one time! Make sure to save it
You will need to copy and paste the Account ID & API Key into the form.
You can find more information about the API key in this article.



You will also need your account ID. You can find it in Settings.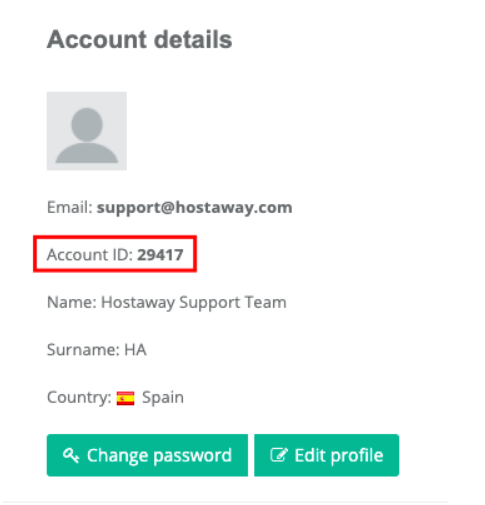 3. Onboarding: Once the form is complete, Hopper's onboarding team will be notified, and if all the information is correct, you will be onboarded in less than 3 days Hopper's team will do the heavy lifting nothing will be needed from your side.

Minimum requirements to connect:
Minimum of 1 property to enable the connection

Inventory is currently only accepted in North America & Caribbean
Inventory Type:
The type of property making the most bookings are apartments, condos & houses

Properties must have a kitchen/kitchenette and private bathroom
Multi-Unit:
Hopper accepts multi-units only sent as individual listings
Synchronization:
Your calendars, prices, property information and photos will be synchronized with the channel. Bookings coming from Hopper will block your channel manager or PMS calendar

The maximum length of stay for a booking is

28 nights
Pricing Model
Hopper works on a price per guest and supports length of stay (LOS) pricing

Hopper will automatically manage the pricing
Discounts:
Discounts and last-minute deals are set in the channel manager / PMS
Minimum Stay:
Your minimum stay will be synchronized based on what you set in your PMS or Channel Manager
Extra Fees & Taxes:
Hopper will display and charge any mandatory fees and taxes provided. For instance, Hopper will display and charge that amount if you include a cleaning fee in your channel manager / PMS.





Any

optional fees

, such as pool heating, pet, etc., will not be displayed unless provided in the property description.
Commission Model:
Hopper works under a Net Rate model, and the channel

doesn't

charge any booking commission. You don't need to markup your rates for this channel.

You will distribute your Net Rate

plus

the discount agreed with Hopper (Hopper will

never display a rate lower than

your direct website rate).

Hopper dynamically marks up your rate; this is kept as compensation.
Markup - there is no need to markup prices to Hopper since Hopper will not charge a commission on the net price received; instead, Hopper dynamically increases the price and keeps that as commission. Hopper asks the PMC to mark down to provide a discount essentially. Providing the discount strongly enhances the attractiveness of your listings and highly increases the chances of your properties getting booked by our 80M app customers. This will also improve your ranking on Hopper, which guarantees more robust future performance and protection against new entrants
Confirmations:
Hopper sends a confirmation to the guest and you (the property manager). You must arrange & send out check-in details to the guest.
Cancellations:
Hopper will accept & display your cancellation policy.



Cancellations by guests

- Hopper accepts the cancellation policy of the PMC

Cancellations by hosts

- PMC can theoretically cancel for any reason, with no penalty (ranking, relocation fee etc.). If they have an overbooking or another reason why they cannot host, it is recommended that they look into relocating the guest from their own properties. If this is not an option, they need to create a

support ticket

to request to cancel with the reason.

PMCs that require screenings have min age etc. can also cancel without penalty. Hopper does not reinforce any cancellation/relocation fee or penalties to the host.

If the PMC has charged the VCC already, they should reimburse the payment to Hopper
Modifications - it's impossible to modify bookings; instead, bookings should be cancelled and rebooked.


Extend stay - Hopper does not mind if the guest wants to extend their stay they arrange that directly with the PMC, with no need to modify or make another booking via Hopper.


Payouts:


VCC

- the VCC can be charged anywhere between the day the booking was made and the day after checks out. This will allow the PMC to charge the VCC according to their payment schedule to avoid having to refund if cancellation is within the cancellation policy. If a refund is required, the PMC always does refunds to the VCC, and Hopper refunds the actual guest. If the PMC has lost the VCC (due to the channel manager/PMS only saving it for X amount of days), they can contact Hopper Partner support to request it again.
Guest communication - there is no internal messaging platform. Hopper provides the PMC with unmasked guest phone numbers and emails and encourages direct communication between guest and host.
Partner portal - PMCs have no partner portal to manage their listings yet. During onboarding, they are encouraged to create a Hopper account and search for their listings as a guest to verify that it is ok. A partner portal will come shortly.

Pushing new listings after onboarding - new listings pushed to Hopper for already onboarded PMCs does not go live automatically; the PMCs need to reach out to support (or the account manager if they have one) to ask them to be listed. This may be changed in the future to be automatic, but not yet.