Guest Reviews overview
Use the Hostaway guest reviews system to receive reviews from your guests booking on Airbnb and Booking.com. You will be able to reply manually and/ot automatically to these guests from your Hostaway dashboard.
The guest Review Feature uses official API connections and currently supports the Airbnb and Booking.com channels. More channels will be added to the function when the APIs are made available.
Access to the guest reviews module
Main account owners have direct access to this module.
Users under the accounts need to be granted access by the user management module.
Manage Reviews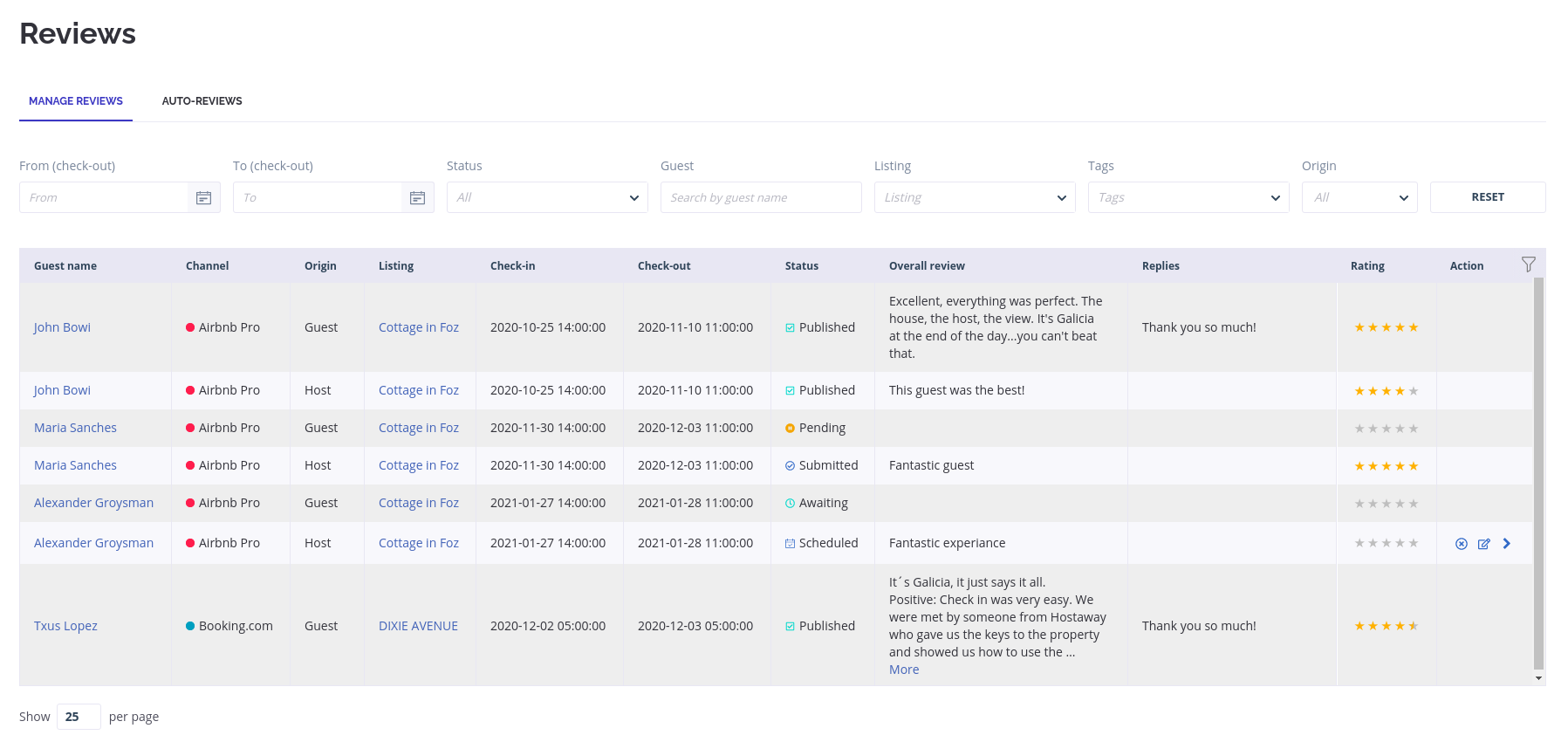 The guest reviews system comes with many great options for you to work with.
You are able to search in detail for all reviews in your account
All ratings are represented in the exact review score (e.g:-7.8, 9.2). This is reflected in the star rating shown in the reviews tab:

See what the Guest or you/your user as Host has given as a review (Lighter rows for Host, darker rows for guest).
Review the start rankings given by any party for channels that support this
See the status of the review when it is scheduled, awaiting guest or host reply, etc
Extend your detailed view with interesting columns available under the column selection icon

Some of the useful columns are 'reservation Id, external reservation Id, and Listing external name'. This can help to cross the review's report with other reports (from the OTA or from Hostaway). These fields will also be displayed in the CSV's exported from the Reviews feature.

The detailed reservation view will provide you with direct access to all the attached details.
Note - Drag&drop the fields and make the view in the best way that works for you.

Manually reply to a guest review
Using the Hostaway system you are able to send and reply manually to guest reviews. Leaving great reviews for guests is one of the key tools that will help you gain more trust from new potential guests and might have the current guests decide to book again with you.
Manually replying to guests is currently supported for:
Review status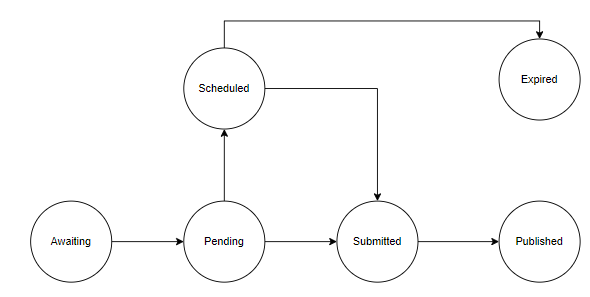 Awaiting - initial status of a review.

Pending - review goes in this status after it's generated on a channel side

Scheduled - review has auto review and scheduled to be sent

Submitted - review submitted but not readable yet (valid for Airbnb review since they are double blinded)

Published - guest and host have submitted their reviews

Expired - it's too late to submit a review
The Airbnb automated guest review system
With the Automated guest review system of Hostaway, you are able to set up multiple pre-defined replies that the system should send out after the guest has checked out. Set it up and define when the system would need to send out one for your reviews out.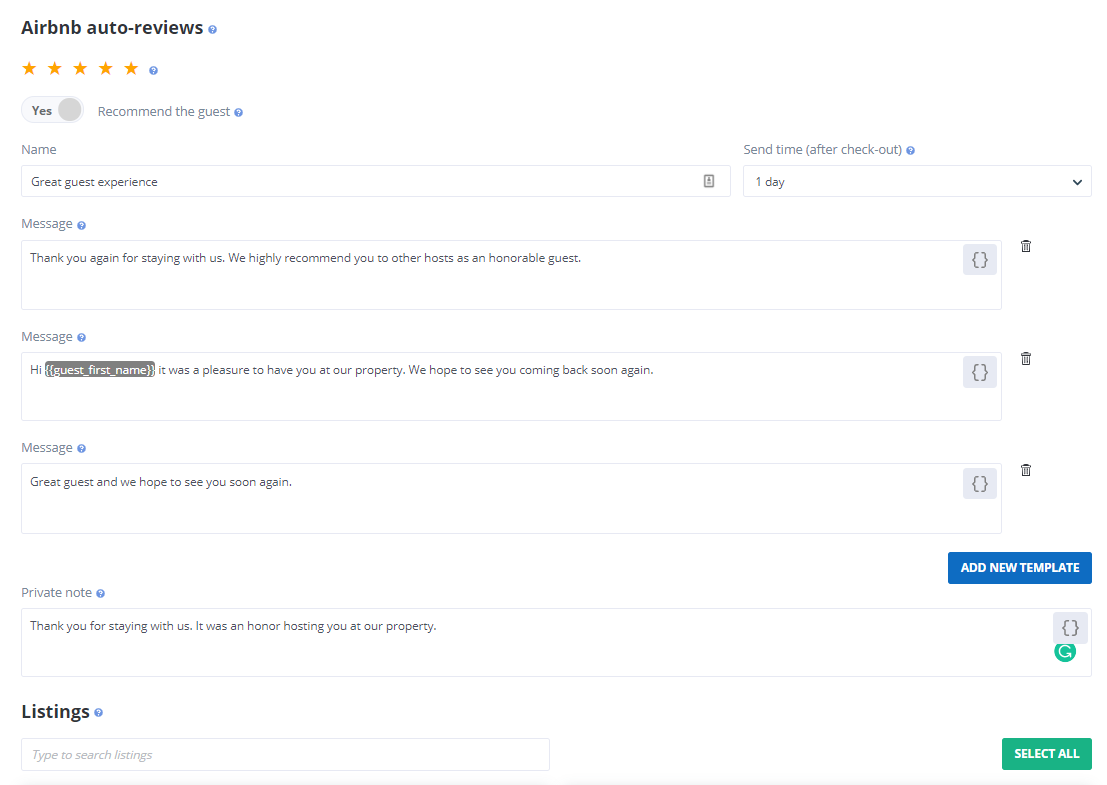 Find more information on Airbnb guest reviews.
Note: While automated reviews may help you reduce the time spend. It is highly recommended to have at least 3 or more messages to send out. Future guests will be able to see your recommendations in your Airbnb profile and always having the same or default reviews might lower the trust in you. It's recommended to change the content on a regular basis and or send manual reviews out from time to time.