Rental Agreements: Overview & FAQs Follow
Rental Agreements
Where to add a Rental Agreement
Go to your Hostaway Dashboard > Listings > Edit > Guest Portal
To enable Rental Agreements for a listing the toggle must be turned on
The agreement can include formatted text and dynamic fields
The agreement can be copied in bulk to other listings
Save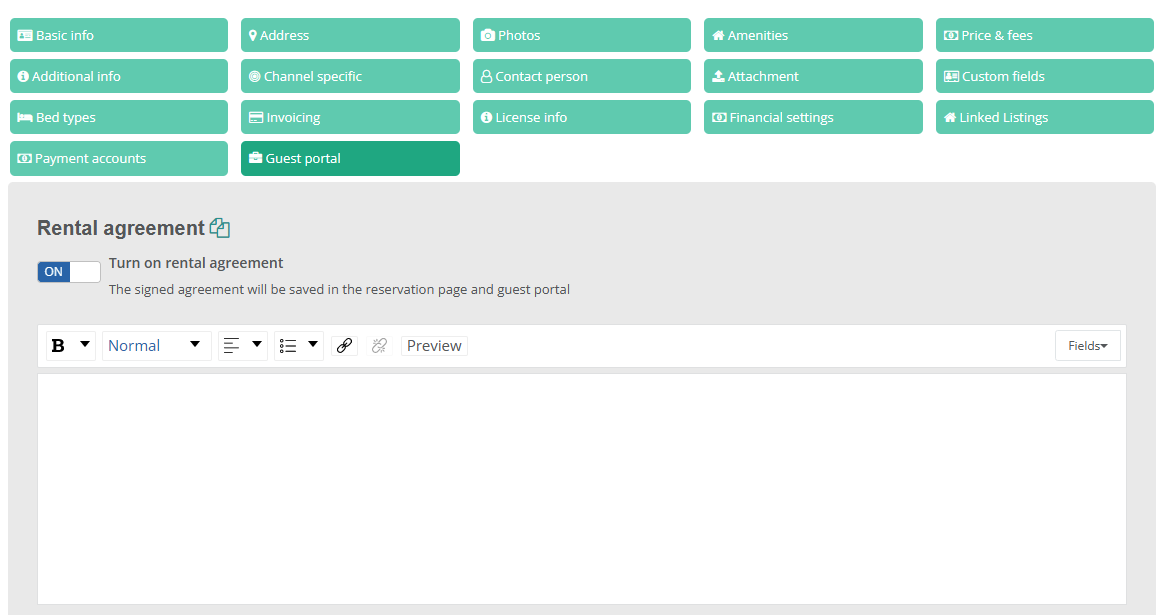 How to send Rental Agreements
After setting up the Rental Agreement, the link to the signing page can be added to Message Automation using the dynamic field {{rental_agreement_link}}
The link is unique per reservation
Moreover, you can set Additional Conditions to Message Automation - Rental Agreement. Options available are Signed

,

Not Signed,

and

Not Required

Learn more about how to create Message Automation
Where is the signed agreement?
Once the agreement is signed, a PDF file with the agreement text, guest name, signature, IP address, and timestamp is generated. It is displayed in the attachment sections both on the reservation page and the guest portal.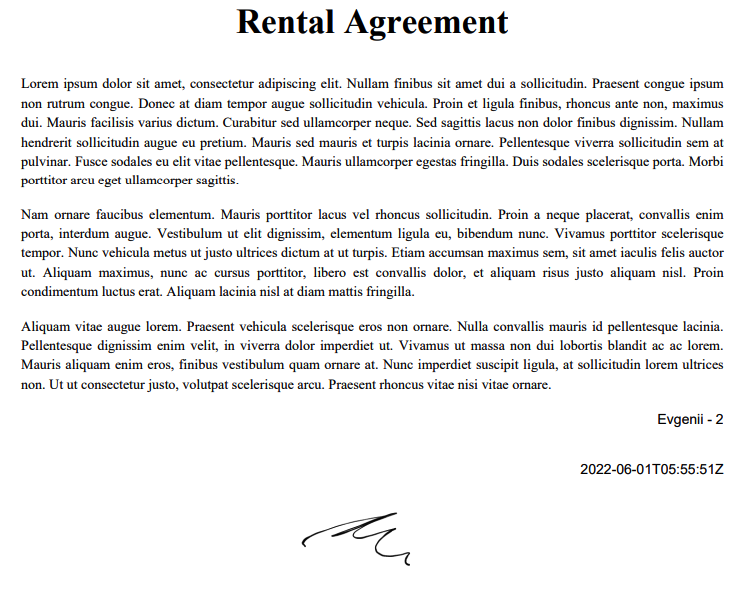 Learn more about the Guest Portal.
On the reservation page, you can see a dropdown menu for the Rental Agreement.
The possible statuses are:
Signed - When a rental agreement has been signed for this reservation

Not Signed - When the rental agreement toggle was ON for the listing when the reservation was created but the reservation does not have a signed agreement

Not Required - when the rental agreement toggle was OFF for the listing when the reservation was created

The status can be modified manually through the reservation page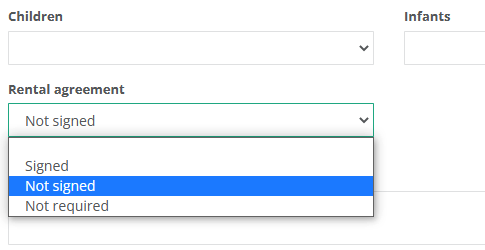 Rental Agreement FAQs
Can I set a different rental agreement per listing?
Yes, the agreement text is set on the listing level.
How do I make sure my guest signed the agreement?
Set up message automation with a link to the rental agreement, asking the guest to sign it. Once they sign, you will receive a notification about it (which can be controlled via the settings page). You can also filter reservations by signature status. Lastly, you can also set reminders to sign the agreement that is sent only if the agreement is not signed - use the Rental Agreement condition in the message automation to do so.
I want to share the exact listing address with my guests only after the rental agreement is signed. How do I do that?
Make sure that the automation that shares the listing address/guest portal link with the guests has the Rental Agreement condition in it. This works for direct channels only, as OTAs share the listing address upon reservation.
The guest already signed an agreement outside of Hostaway. How can I reflect that in Hostaway?
You can manually edit the rental agreement signature status in the reservation by editing the reservation and changing the status to signed.
The rental agreement attachment is not attached to the guest portal even after it has been signed?
Before a reservation is fully confirmed (something is paid) the system does not show attachments. You will be required to update the reservation as paid or create an invoice so that the rental agreement attachment is available in the guest portal.
What does the Rental Agreement look like?
The signing page includes the rental agreement text, a mandatory checkbox where the guest marks they have read the agreement and agree to it, and a mandatory free-draw signature field. After signing the guest will be redirected to the Guest Portal.


Is there a notification that I can turn on to be aware when a guest signs?
Yes, they are for the Admin level only (not users)

Learn more about Notifications