What is Hostaway Guest Portal?
A great feature that should not be overlooked is the Guest Portal that can be located in each Reservation Details. Every Reservation has a unique Guest Portal that can be shared with your guest by sharing the URL link with them.

Once in the Guest Portal, the guest can see their Reservation Details. The listing info shares the listing description, photos and Google map.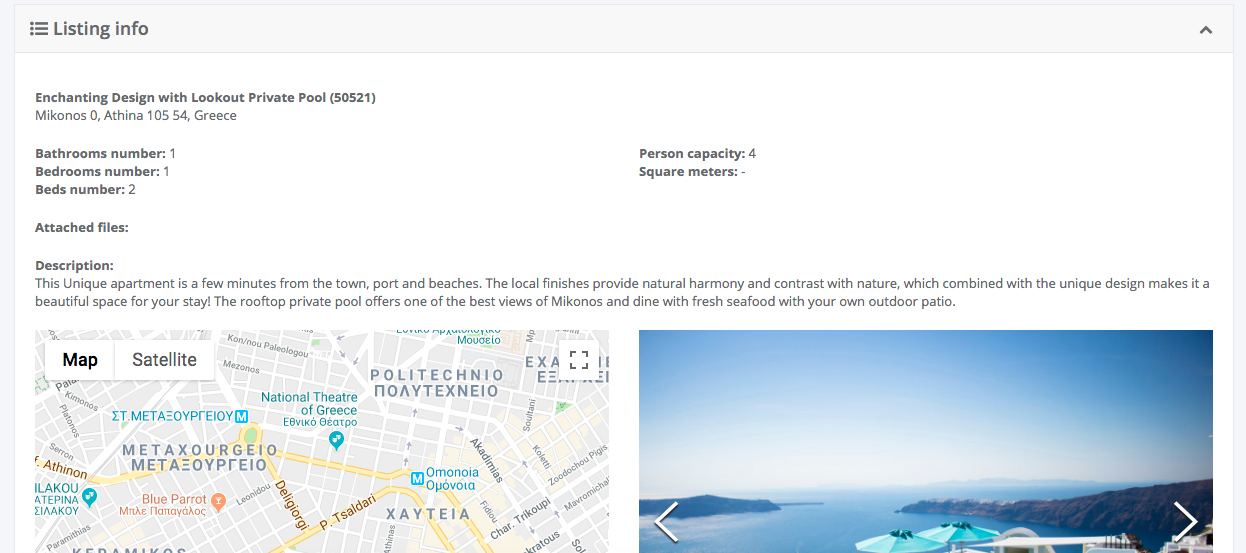 If details are needed regarding payment they can find their invoices in the Guest Portal.
Adding a Credit Card via the guest portal
If credit card details need to be updated the Guest can securely update their card using the Guest Portal under Payment, then click Add Payment. Once the card details have been entered, they will sync to Stripe and the card can be charged instantly. This is a great feature for Guests who do not wish to provide credit card details and would like a secure way to update their card info.

It is now possible for the guest to add multiple credit cards via the payment tab on the guest portal. The latest card added will be automatically set by default. You can also change the default card manually in order to charge different cards when using the Stripe integration.
Custom Fields and Guest Portal
You can also share anything else you may want to add to your Guest Portal by using Custom Fields. For more information, check our article on Custom Fields.
Guest note in Guest Portal
Your guests can leave a note for you using a Guest Portal link: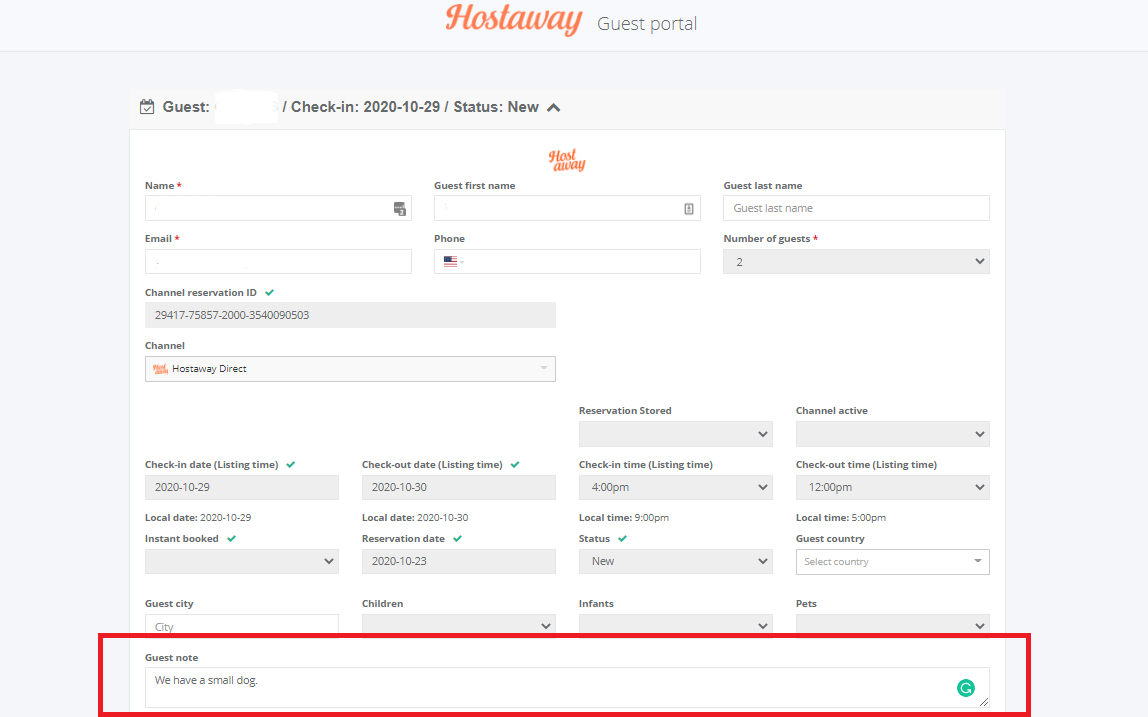 This note will be visible in the Reservation details - below the guest check-in information - Guest note: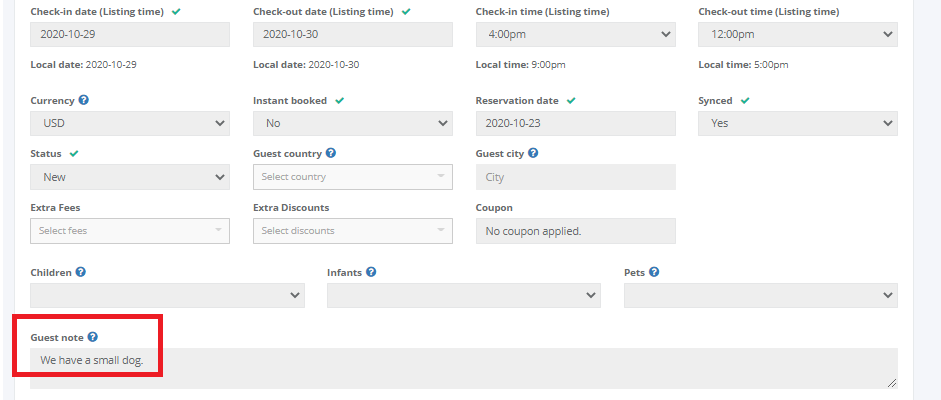 Guest Portal in an Automation
You can automatically send the guest portal link in automation by selecting the {{guest_portal_url}} field (Fields > Standard Fields)