Guest Reviews: Modify, cancel, answer to an Airbnb review Follow
Send, modify, or cancel an Airbnb guest review
While you can create Airbnb automated guest reviews, you might want to edit them.
Leaving a manual review
After the guest has checked out, you can publish a manual review. Leaving great reviews will help you as a host to gain more trust and bookings for your property. Behind every Airbnb guest, you will find an action button on the right side to start writing the review. You start with the general message and if needed can use one of the fields to add content details to your review. You can also add a private note (only visible to guests). As of the last step, you can give ratings to the guest in terms of, cleanliness, communication, house rules, and if you recommend the guest to other hosts.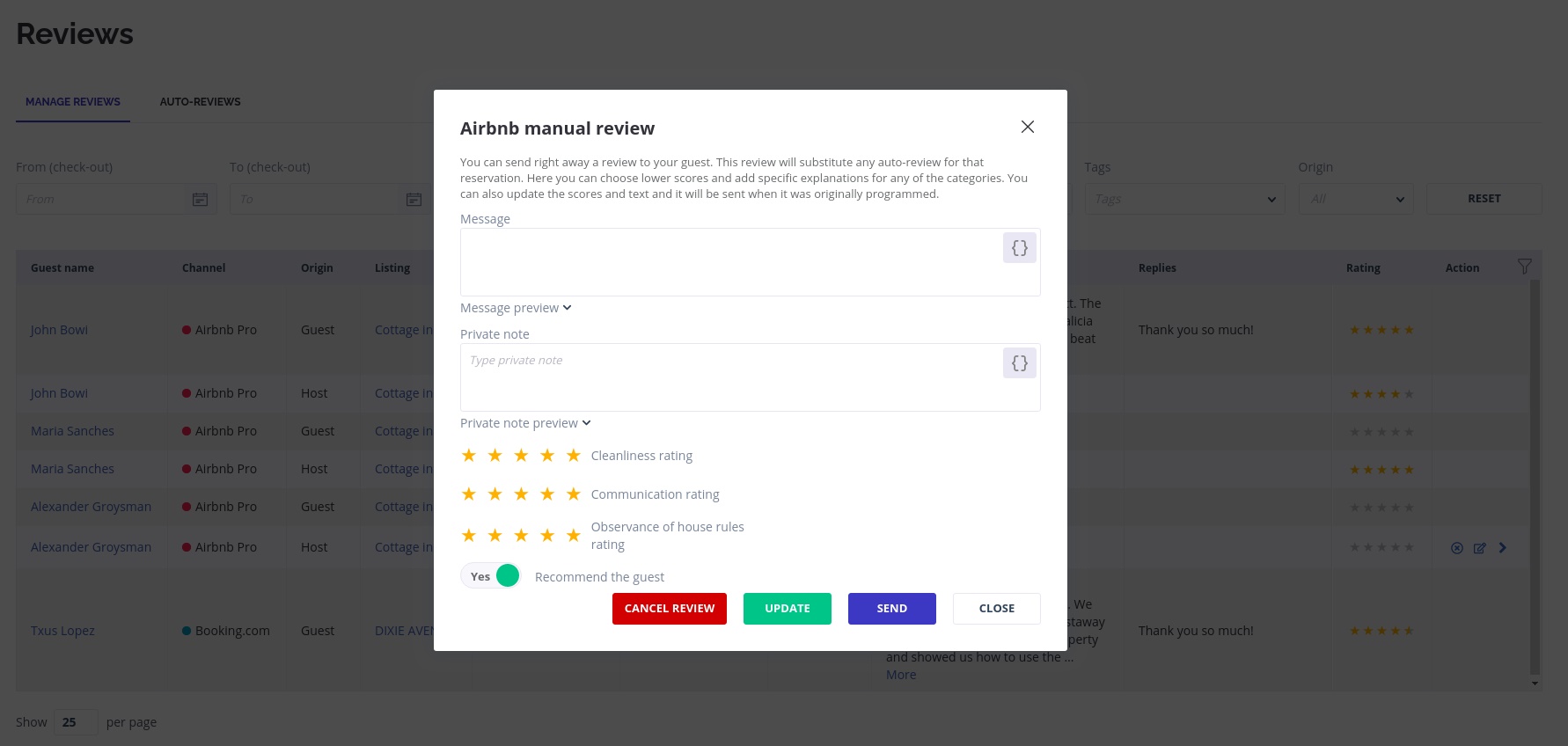 Adjusting a review before sending
When using the Hostaway Automated review system for Airbnb, you can edit scheduled reviews following the next steps:
Go to your Hostaway Dashboard > Reviews
In the Action column (right), click on the pencil to edit
This can be used to make the review more personal or adjust the ratings
Save
Replying to an Airbnb review
Your Airbnb guests can leave a review after check-out. When you and the guest have left a review or after 14 days without a reply, the review will be published on the Airbnb website. From time to time, you may want to reply to one of the guest reviews. For this, on the right side, you can click the action button to reply.