As an official partner of Airbnb. Hostaway is fully integrated by API with the Airbnb guest review system. With our guest review software, you are able to send out manual reviews and replies to all your guests after check-out.
Leaving a manual review
After the guest has check-out you are able to send a manual review of the guest based on the official Airbnb system. Leaving great reviews will help you as a host to gain more trust and bookings for your property.
Behind every Airbnb guest, you will find an action button on the right side to start writing the review. You start with the general message and if needed can use one of the quick codes to add content details to your review. Next, you write a private note for the guest that will only be seen by them. As of the last step, you can give ratings to the guest in terms of, cleanliness, communication, house rules, and if you recommend the guest to other hosts.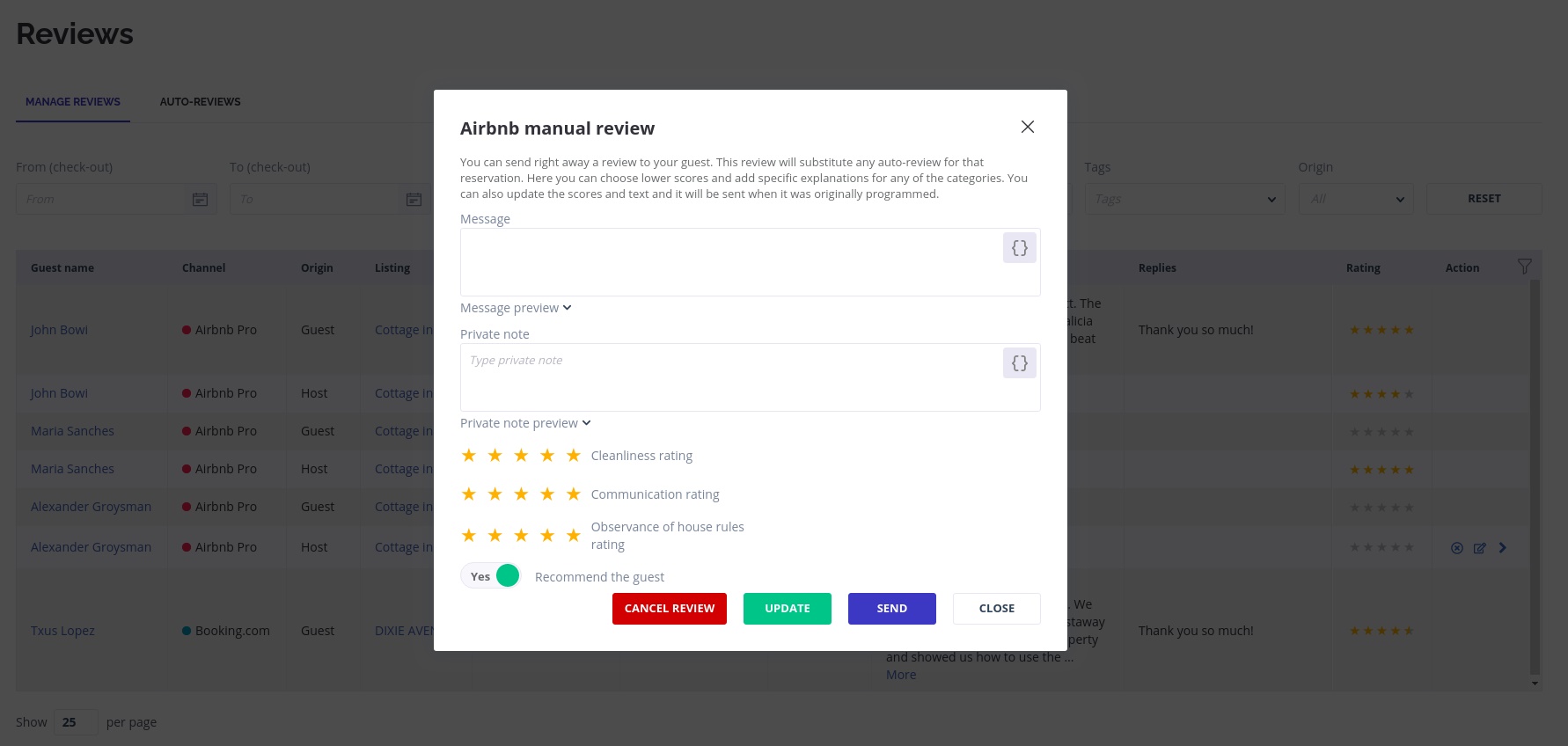 Adjusting a review before sending
When using the Hostaway Automated review system you are able to edit the reviews that are scheduled to be sent out manually by the action button on the right side. This can become handy if you wish to make the review a more personal message or when you wish to adjust the ratings you normally give.
Replying to an Airbnb review
Your Airbnb guests are able to leave a review after check-out. When both the Host and Guest have left a review or after 14 days without a reply, the review will be published on the Airbnb website. From time to time you may wish to reply to the review one of your guests has left you. For this, on the right side behind the review, you will have the action button to reply.