Welcome! We are glad you have opted for our solution! This is a quick guide to show you how to connect your Hostaway account to CheKin's dashboard!
How to connect
You first have to enter your Hostaway account and go to the Hostaway API settings or just do it step by step as described below:
Log in to your Hostaway account and go to Settings

From the settings menu click on Hostaway API

Under the Hostaway Public API, you will find:

Click on the Create button
Enter a name
You will see the API key. We will show it only one time! Make sure to save it
You can find more information on how to create a key here.

You will also need your account ID. You can find it in Settings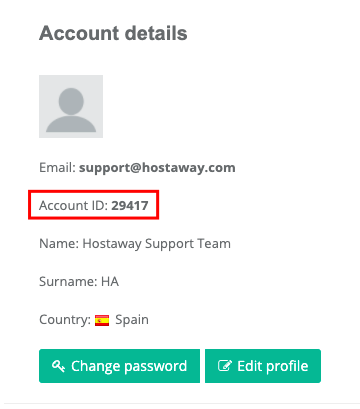 Then go to

https://dashboard.chekin.io/login

and click on REGISTER

During the registration process you will be asked if you use any PMS or Channel Manager, select Hostaway and click on NEXT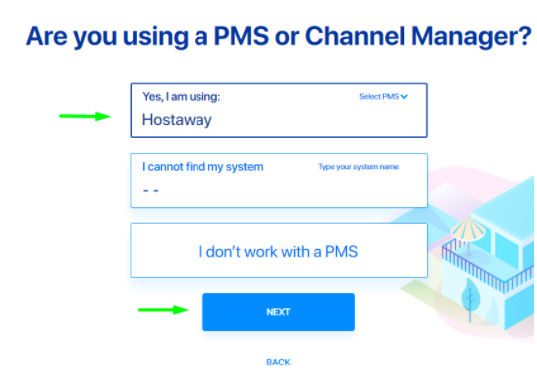 Paste the API key on the corresponding field, add your Client ID from Hostaway (can be found in Hostaway > Settings) and the email you want to use for the CheKin account


Click on CONNECT WITH HOSTAWAY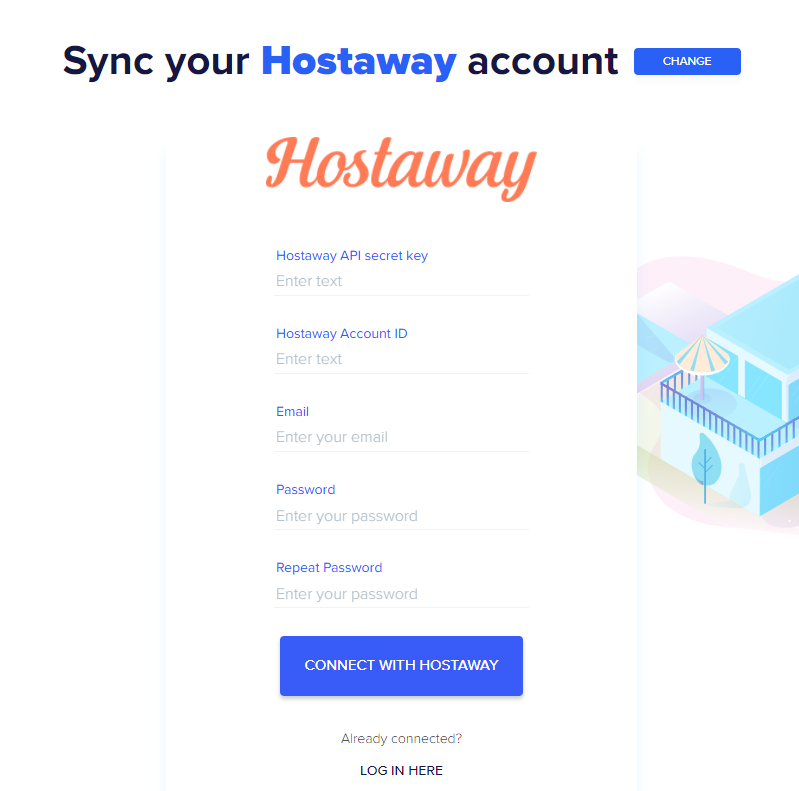 Once connected to Hostaway
On your first login, all your listings and bookings will be imported and you will get a message to sum it up: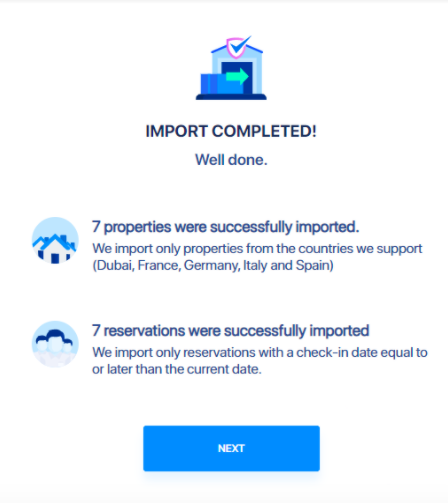 First thing you have to do is going to PROPERTIES section: click on the blue pen next to each listing and do the following:
On the

Details

section, complete any missing information from your property (this is needed to generate the guest registration form)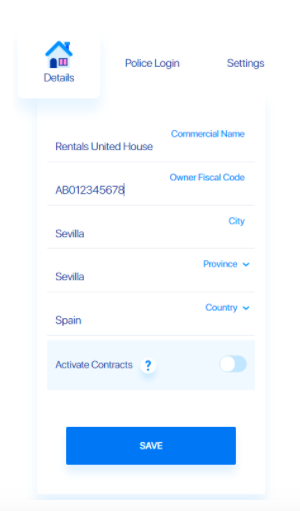 On the

Police

section, connect your Police or Statistics account to automatically send guest registrations by adding related credentials ("don't forget to click on More than 1 property in the same police account?" in case you have more properties registered under the same account)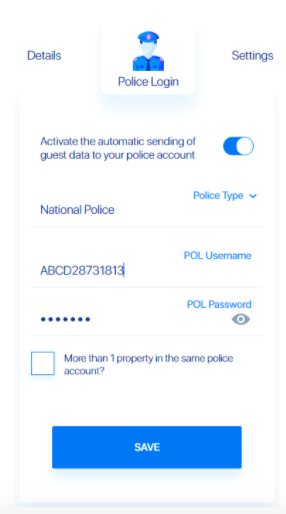 On the

Settings

section, you can automate the process of sending email to lead guest to require all the reservation members to register online.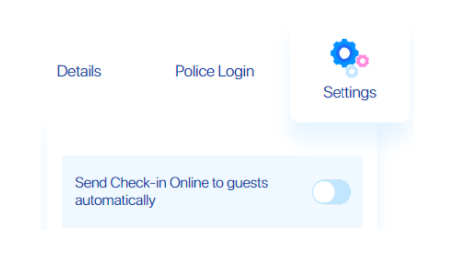 Don't forget to click on SAVE at any steps.
Now you are ready to use our dashboard!
But how you can register guests?
You have 2 ways:
Send Online CheKin request to your guests;

Doing it by yourself on the BOOKINGS tab.
We've already seen how to enable Online CheKin, now let's see how you can register manually your guests in the dashboard.
You will first have to look for the related reservation, click on it and then click on ADD GUESTS: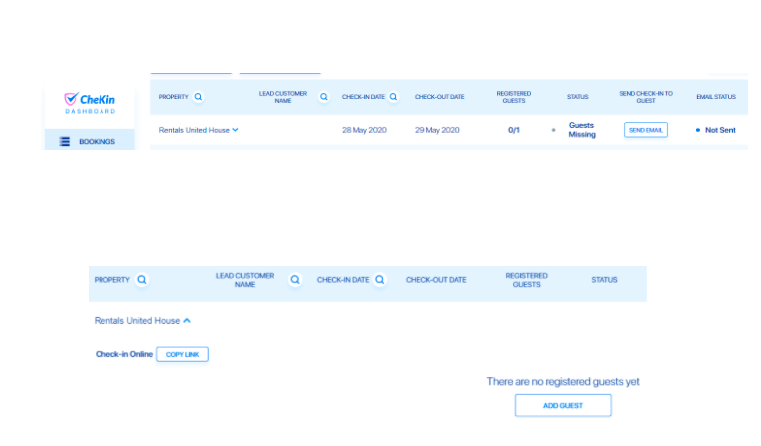 You can add guests data manually or scan the ID of the guests to capture the info in order to fill the form: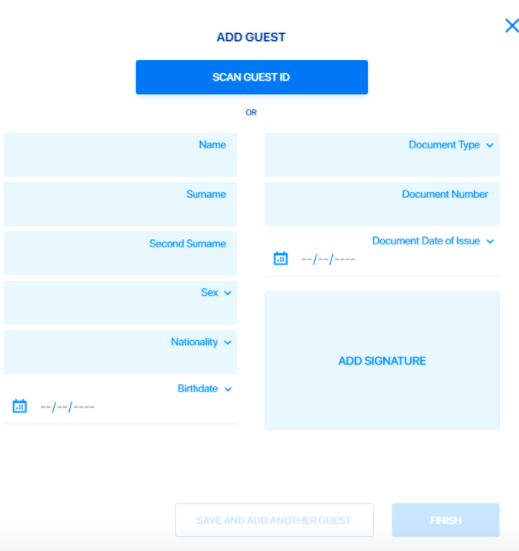 Data will be sent automatically to Authorities on the check-in date at 11 pm your country time; otherwise, you can click on SEND NOW button (in SEND TO POLICE MANUALLY column) to send the data at the time you want.
The registration form will be automatically generated and stored in the DOCUMENTS section.
That's all! For any additional doubts don't hesitate to reach out to us using the chat within the dashboard or write to us at support@chekin.io . You can also ask us about the new tool we've implemented, the Self CheKin!
Self CheKin automates the guest identification and remote access to the property: during the online registration, you can also ask your guests to take a selfie and a picture of the ID. These will be compared by using biometric match technology so, in case you can't be available for the check-in, your guests can enter your accommodation and also you will feel sure since you already verified their identity! You can connect this service to smart locks we are integrated with or key storage systems in order to have everything sync. If you want to know more just bother us :)
Find more information on CheKin article here.
We know our hosts love to automate every step of the check-in process from the booking confirmation to the check-out. That is why we partner with CheKin and many other partner integrations