How to connect to Duve? Follow
We welcome a new partnership with the Hostaway offering: Duve.
Duve is the leading cloud-based platform, built to manage guest experience for vacation rental agencies, boutique hotels, and private hosts automatically.
You'll need to register for a Duve account to be able to use this integration.
To sync your Hostaway account with Duve, please follow these steps:
Note that in early 2021, Duve was called Duve.
1. In the first step of the setup, select "Yes, we work with a PMS / Channel manager"
2. At the next step "Add new source", choose Hostaway API from the list and click "Add".
3. You will now need to add your Account ID and API key from your Hostaway account, to confirm and authorize the sync between the 2 accounts.
Go to Hostaway.
Go to Settings > Hostaway API
Under the Hostaway Public API, you will find:

Click on the Create button
Enter a name
You will see the API key. We will show it only one time! Make sure to save it
You can find more information about the API key in this article.

You will also need your account ID. You can find it in Settings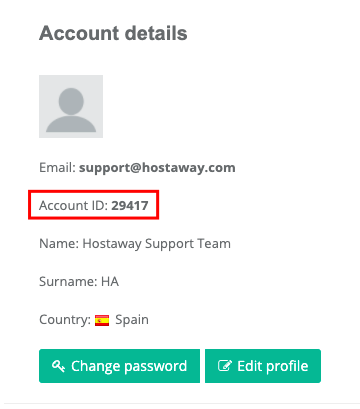 4. After that can click on save, and continue with the setup. When you finish the setup, all your rentals and reservations will be synced to your Duve account.
That's it! your Hostaway and Duve accounts are now synced, and you can start using Duve (you can see all your properties information on the rental page and the reservation information on the information page).
Generate a new stream of revenue with these other partner integrations.