YourWelcome is a subscription service that includes a customised 8 inch tablet device with pre-installed YourWelcome software. With YourWelcome, you can also upload your property details and any services you want to offer your guests.
You can connect your YourWelcome Calendar to your calendar in your Hostaway account and import reservations.
To connect your YourWelcome account to Hostaway, follow the steps below:
On YourWelcome, click on the account menu (in the top right of the dashboard) and select "Connected Accounts".
Find HostAway in the list, then click "Connect".
Your account number can be found on the settings page of the HostAway Dashboard.
More details can be found here: https://www.yourwelcome.com/help/connected-accounts/hostaway-2/
To connect Hostaway to YourWelcome, follow the steps below:
Go to Hostaway.
Go to Settings > Hostaway API
Under the Hostaway Public API, you will find:

Click on the Create button
Enter a name
You will see the API key. We will show it only one time! Make sure to save it
You can find more information about the API key in this article.

You will also need your account ID. You can find it in Settings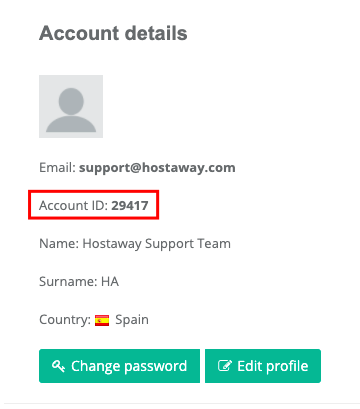 Once you have your Account ID and API Key ready, type them into the YourWelcome dashboard and click on Sync Account.
Provide the best services for your guests with these other partner integrations.