How to Connect to RueBaRue? Follow
RueBaRue empowers your guests to plan their stay and find the information they need for an amazing vacation. And we give you the time and tools you need to run a more efficient business the way you want and increase your revenue doing it. RueBaRue integrates with popular vacation rental software. This allows us to create individualized guestbooks and curated local area guides for each home in seconds. Integration also lets us import guest reservations automatically so you can schedule a time and date for sending guestbooks, surveys and thank you notes by email or text message.
Steps to connect to RueBaRue
1. Sign up for an account with RueBaRue here.
2. You will receive an email from RueBaRue requesting the Account ID and API Key from Hostaway.
3. To find the API Key and Account ID you will be required to:
Go to

Hostaway.
Go to Settings > Hostaway API
Under the Hostaway Public API, you will find:

Click on the Create button
Enter a name
You will see the API key. We will show it only one time! Make sure to save it
You can find more information about the API key in this article.

You will also need your account ID. You can find it in Settings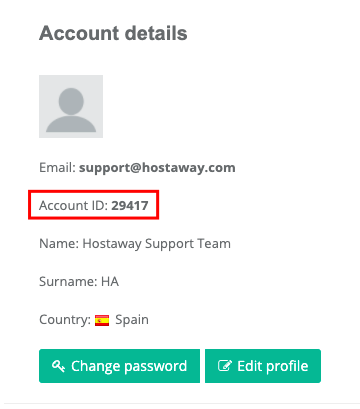 4. You can share the Account ID and API Key with RueBaRue via email and they will process the integration and let you know once your accounts have been connected.