How to connect to ChargeAutomation Follow
We are happy to announce that Hostaway is integrated with ChargeAutomation.

ChargeAutomation is a online check-in tool used to collect Guest ID, selfie, document, custom questions, e-signature & guidebook.
Another powerful feature of ChargeAutomation is the ability to collect security deposit, reservation payment and Upsell during pre-check-in.
You can find more information about ChargeAutomation from here
How to Connect?
You first have to enter your Hostaway account and go to the Hostaway API settings or just do it step by step as described below:
First, you need to find your Hostaway ID and API key. To do so:
Go to

Hostaway.
Go to Settings > Hostaway API
Under the Hostaway Public API, you will find:

Click on the Create button
Enter a name
You will see the API key. We will show it only one time! Make sure to save it
You can find more information about the API key in this article.

You will also need your account ID. You can find it in Settings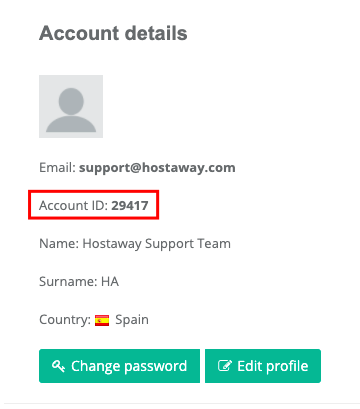 Log in to your ChargeAutomation account here.

Connect your payment gateway (for example Stripe, etc) and choose if you want to turn on "Chargeback Protection" feature then click continue.
On PMS connection window, choose

Hostaway

from the PMS list.
You will now need the "Account ID/ Hostaway Client ID" and "API key" from Hostaway which you saved. Paste them onto your ChargeAutomation account.
If you have any question related to ChargeAutomation, you can refer to their support guide from here