How to connect to KeyNinja? Follow
What are the makings of an Airbnb Super host? It all comes down to the 3 key things: Check-ins, Cleanliness and Communication. This is where KeyNinja comes in, you can manage all cleans, inspections, key exchanges in one central location.
KeyNinja enables users to autopilot your Airbnb hosting. Check-ins and Cleaning all sorted with a one-click connection with your Airbnb account to bring your bookings across seamlessly.
Steps to connect with KeyNinja
1. You will have to enter your Hostaway account and go to the Hostaway API settings or just do it step by step as described below:
Go to

Hostaway.
Go to Settings > Hostaway API
Under the Hostaway Public API, you will find:

Click on the Create button
Enter a name
You will see the API key. We will show it only one time! Make sure to save it
You can find more information about the API key in this article.

2. Signup for a KeyNinja account here.
3. Once you login to your KeyNinja account, you need to click on 'Connected Accounts'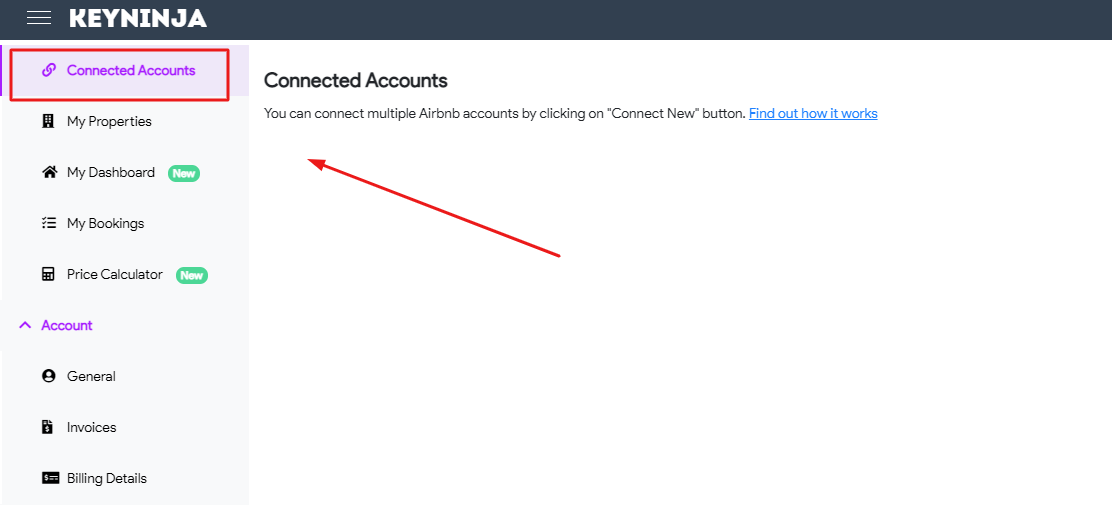 4. Here on the external account connection page, you will have the option to 'Connect New'

5. When you click on that you will have a pop-up window requesting your connection details, here you can select 'Hostaway' and enter your 'Account ID' and 'API Key' and click on connect: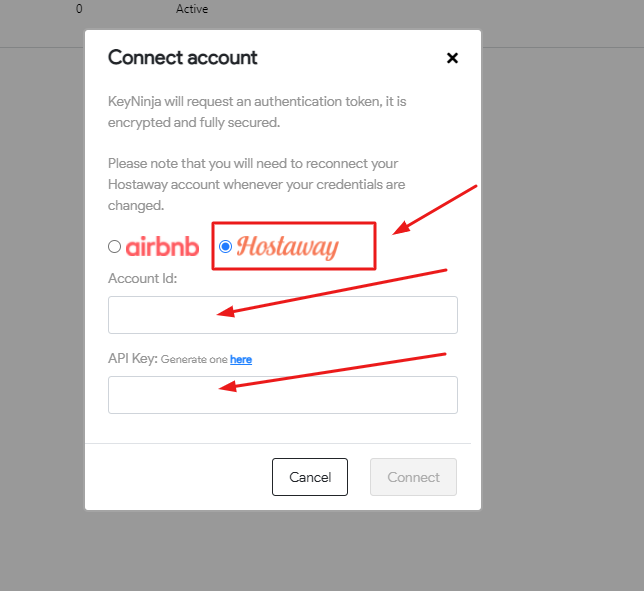 6. If successfully connected you will be redirected to the imported listings page or 'Manage listings' page: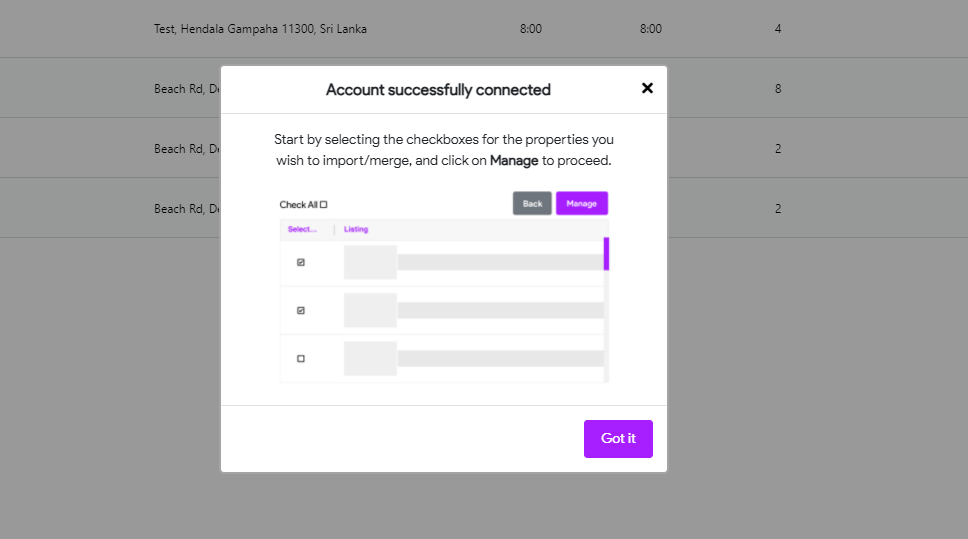 7. Here you can select a listing by clicking the relevant checkbox and then click on the 'Manage' for more options:

8. This will redirect you to a new page where you can select to import a listing as new or merge with an existing listing: