To learn more, watch our special webinar here
This feature should now be active for all accounts. If you do not find it in yours, please contact our Support team to activate it.
Cross-listings support allows setting a relationship between a property that could be booked separately into several listings. The idea is to connect the calendars to avoid over bookings.
I. In channel manager > select the listing that you want to be a parent and click on the "
..."

> Click on "

Link child listings"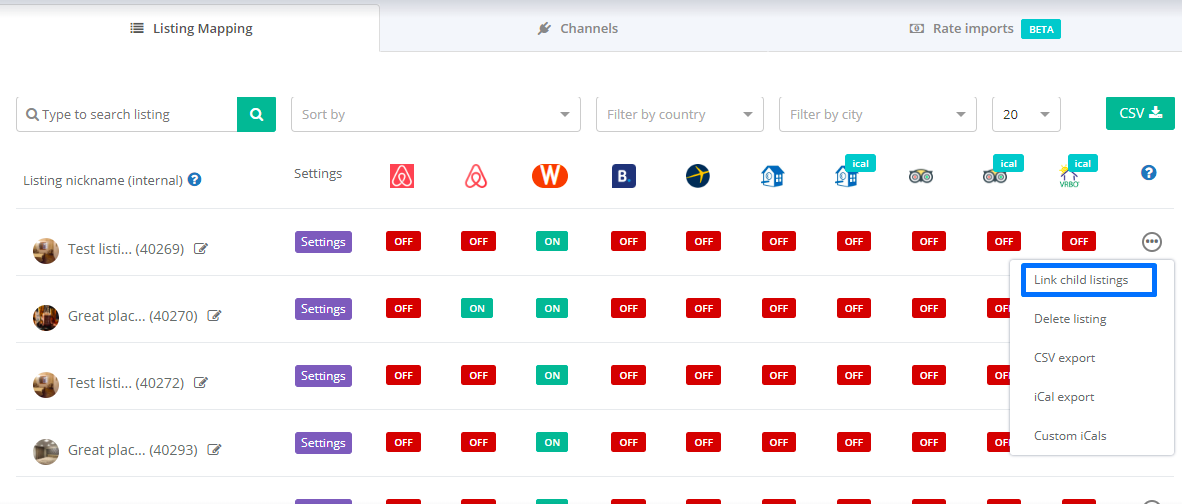 II. There you can select many different listings. Some may appear with a lock, meaning that their selection is not possible.
This may be because those are already in a parent-child relationship or because its the parent itself.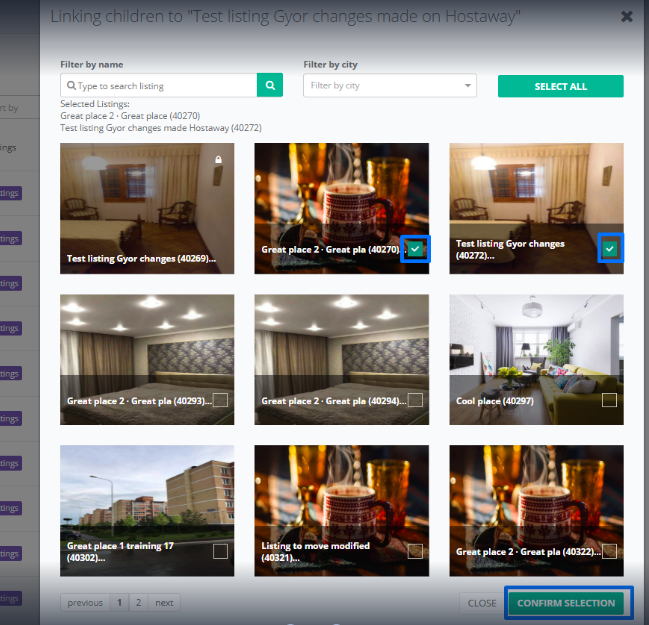 IMPORTANT: For now, if you use the Booking Window settings, it is important that this setting is the same for ALL listings (parent/children).
III. Once you have clicked in "
CONFIRM SELECTION"

you will see that relationship established in the Channel manager.

If you unlink, the affected calendar dates will remain the same.




IV. In the multicalendar it will be possible to see that relationship and the affected days. The logic is that affected dates will be shown in a light colour and affecting dates in dark.


V. The individual calendar will work with the same logic:
Child affecting the parent: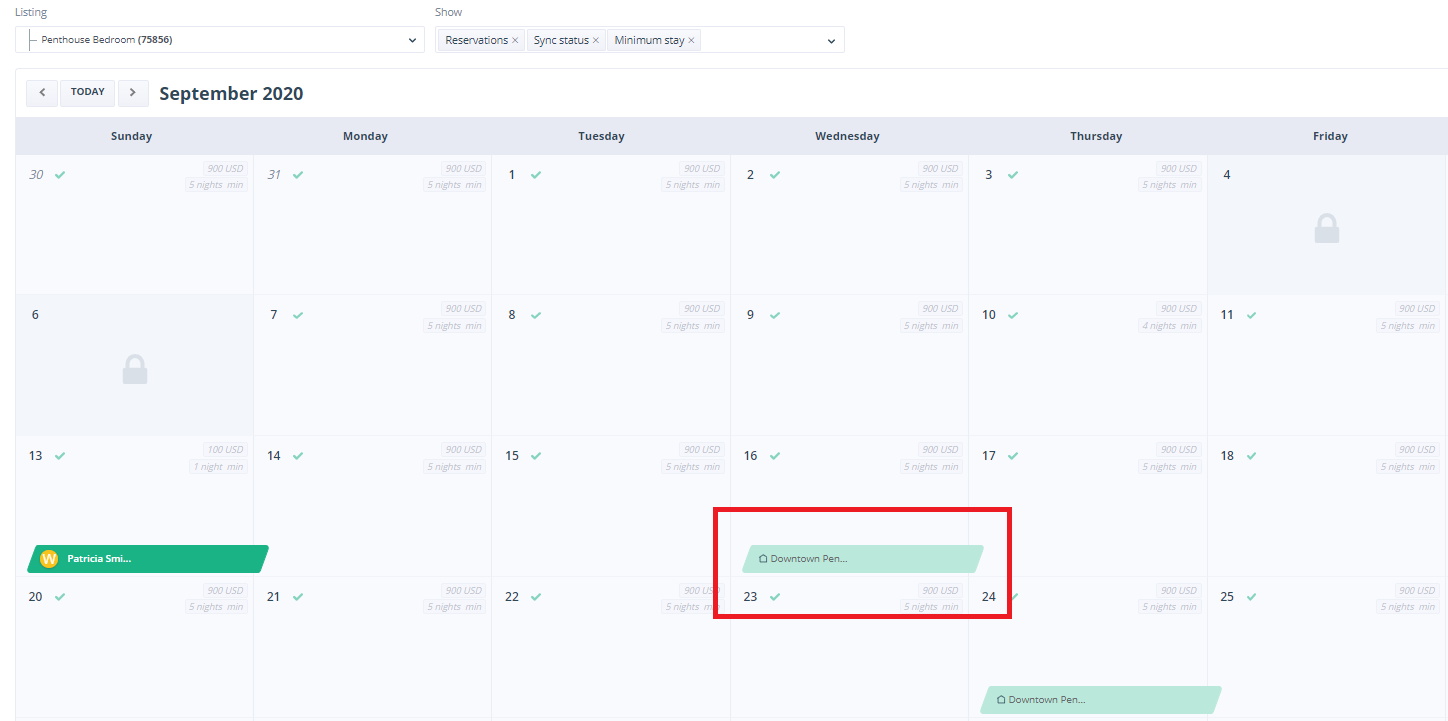 Parent affected by child: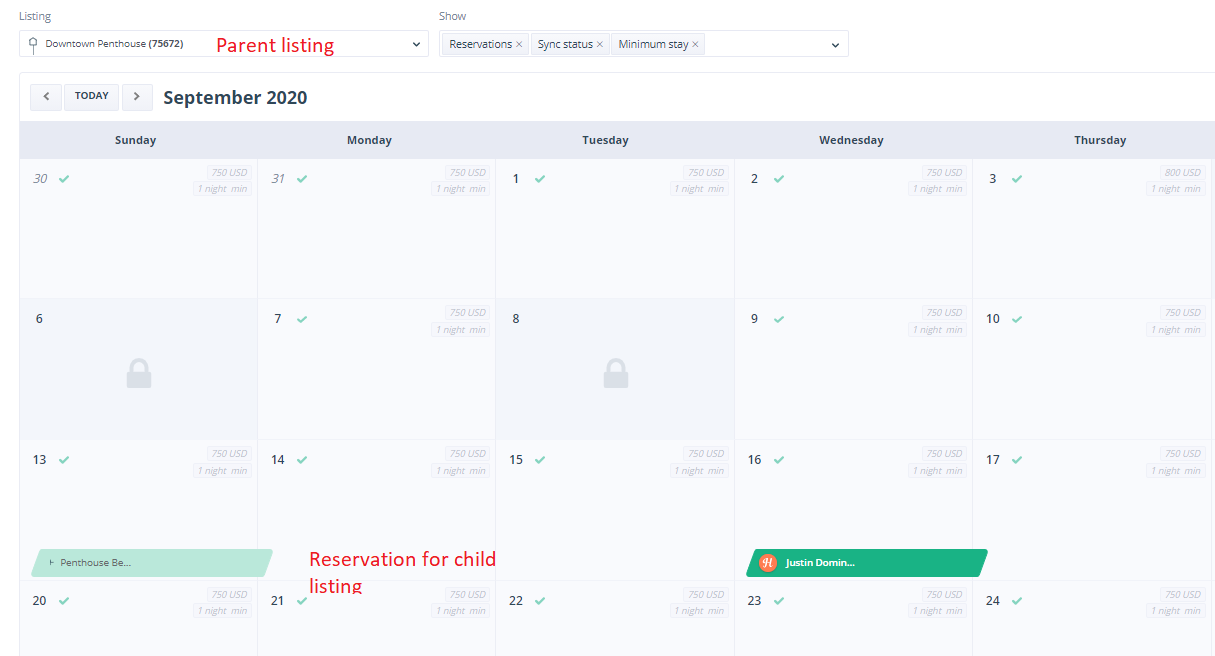 Additional information:

⚠️
- Duplicate listings are not allowed.
- A parent listing cannot be a child to another listing.
- A listing can only have one parent.