Cross-listings set-up guide Follow
How to set up cross-listings?
To learn more, watch our special webinar here
Or watch this short video on how to set up cross listings.
Cross-listings support allows setting a relationship between a property that could be booked separately into several listings. The idea is to connect the calendars to avoid overbookings.
Where to find the cross-listings feature?
In channel manager > click on the "..." > Click on "Link child listings"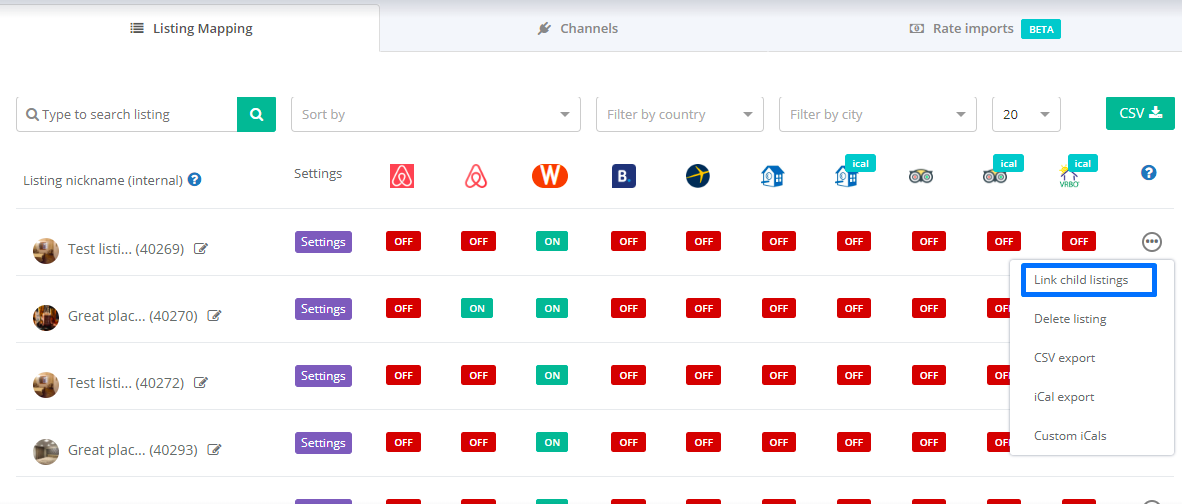 Select the child listings
You can now select the listings.
Some may appear with a lock, meaning that their selection is not possible.
This may be because those are already in a parent-child relationship or because it's the parent itself.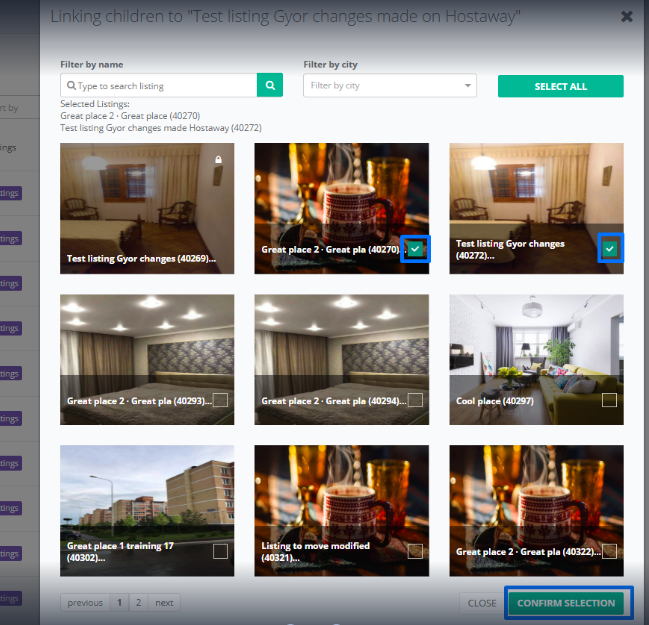 IMPORTANT: For now, if you use the Booking Window settings, it is important that this setting is the same for ALL listings (parent/children).
Once you have clicked on "Confirmed Selection", you will see that relationship established in the Channel manager.
How does it look in the multi-calendar?
In the multi-calendar, you can see that relationship and the affected days.
Reservations will show in dark green. The light green symbolised blocked days due to cross-listings.


How does it look in the monthly calendar?
The individual calendar will work with the same logic.
Child affecting the parent listing: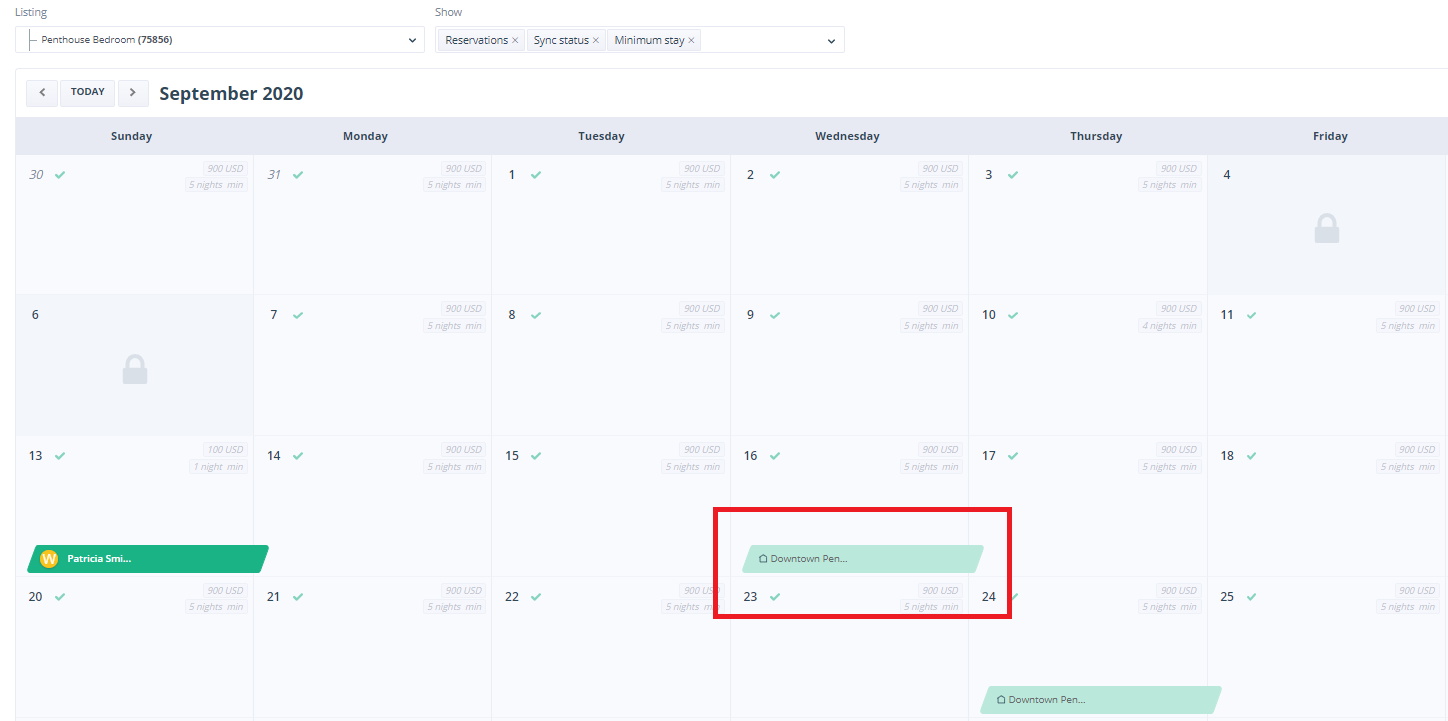 Parent affected by a child listings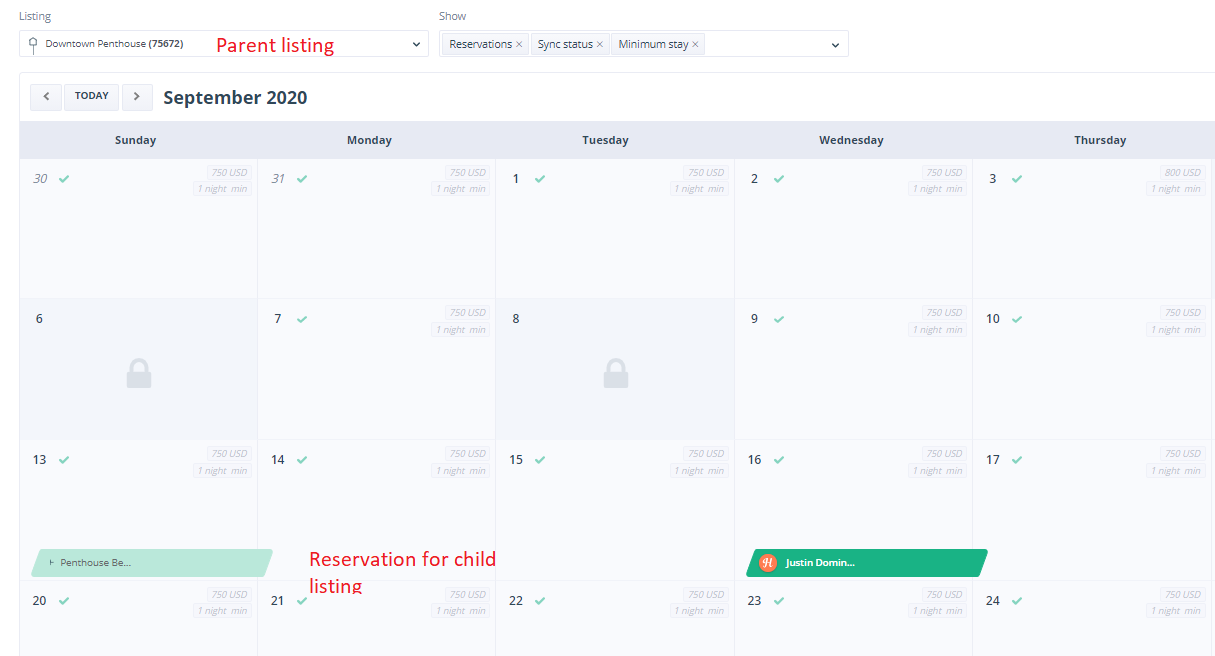 How to unlink a cross-listing?
if you unlink, the affected calendar dates will remain the same.


Additional information:

⚠️
- Duplicate listings are not allowed.
- A parent listing cannot be a child to another listing.
- A listing can only have one parent.
- Hostaway listing iCal links should not be used or linked to other listings in the same account by the custom ical channel.