Reservations: Creating a Manual Direct Reservation Follow
How to create a Hostaway Direct Reservation?
If you have a returning guest or friend and family staying over, add them as a Direct Booking in Hostaway. Please take a look at this quick video on how to do that.
To create Direct Reservations from the Calendar please follow the next steps:
Go to your Hostaway Dashboard > Calendar > Monthly View
Select the dates you would like for the reservation
Fill in all the personal information
Save
You can also create a reservation from the Reservation module:
Go to your Hostaway Dashboard > Reservations
Click on Add+ in the top right corner
Add your guest details and click on "Save"
Add the payment information > Scroll down to "Payment"
Add a payment method
Save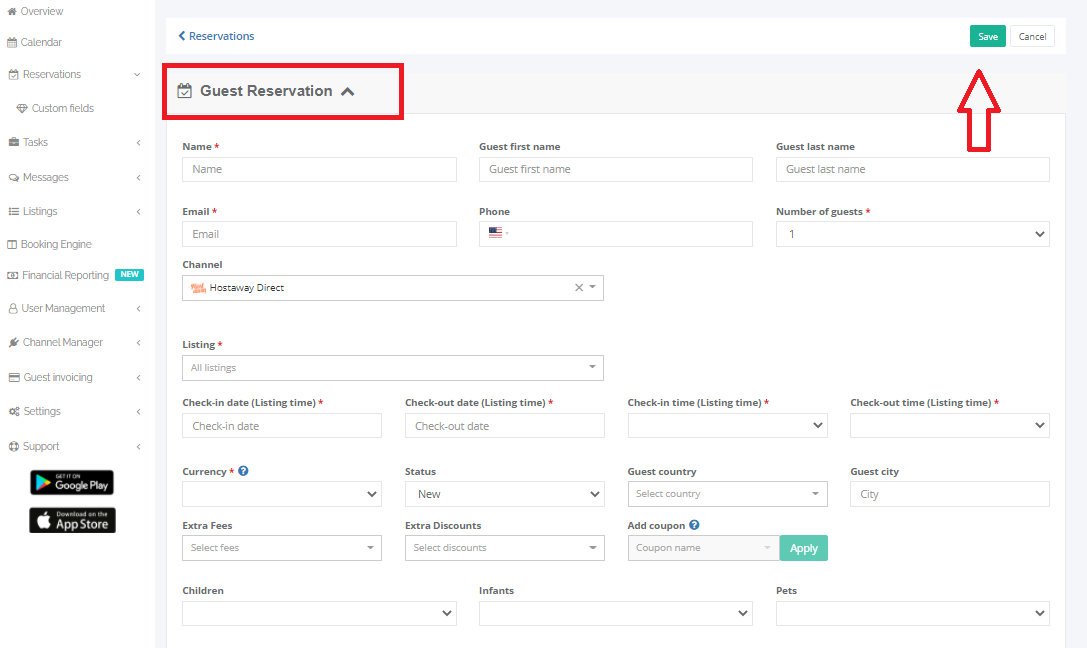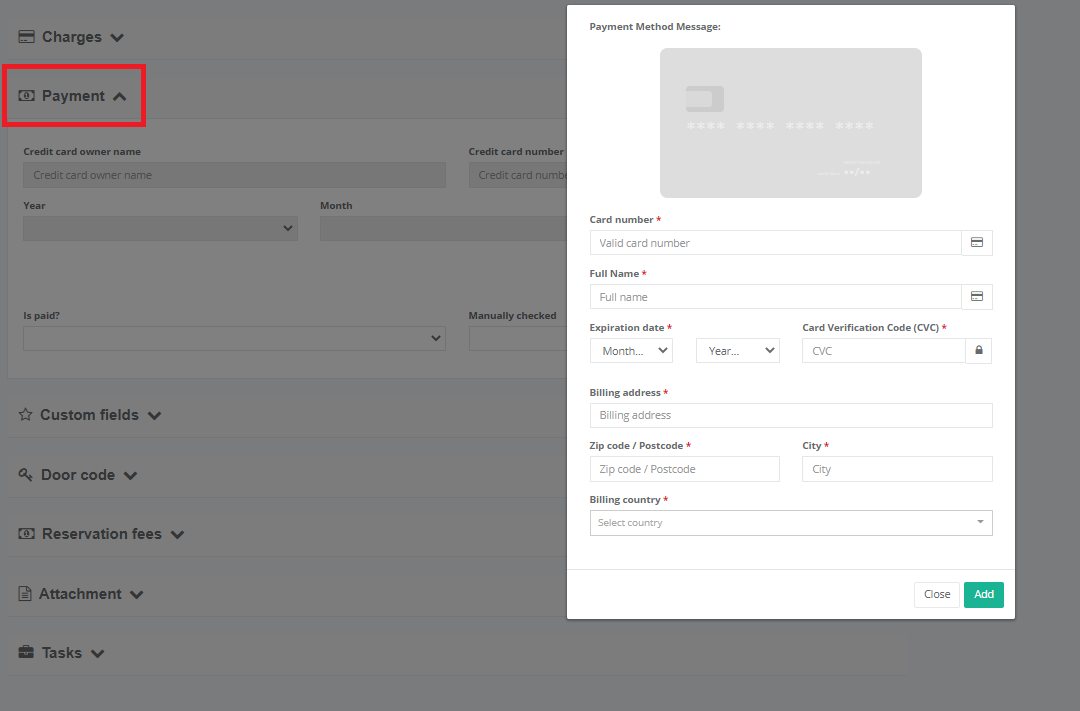 This way, you will block the dates as a direct booking, preventing others from booking that day on all of your channels.
Note: If this is a family member staying over, you can set the price to a "0" value. Also, please remember that it may take a few minutes until the calendar syncs with all your channels where the property is listed.
Can I change the listing and move the reservation to another property?
Yes. You can edit your Hostaway Direct, Hostaway Booking Engine, or WordPress site reservation and change the listing. Please ensure a new listing is available and double-check the reservation´s total amount.