How to create a Hostaway Direct Reservation? Follow
How to create a Hostaway Direct Reservation?
Creating a Manual Reservation
If you have a returning guest or friend and family staying over, you can add them as a direct booking in Hostaway.
In order to do that, you can follow the next simple steps:
On your dashboard, go to the Calendar monthly view

Select the dates you want to create this reservation

Fill in all the personal information (some fields are mandatory)

Don´t forget to click "Save".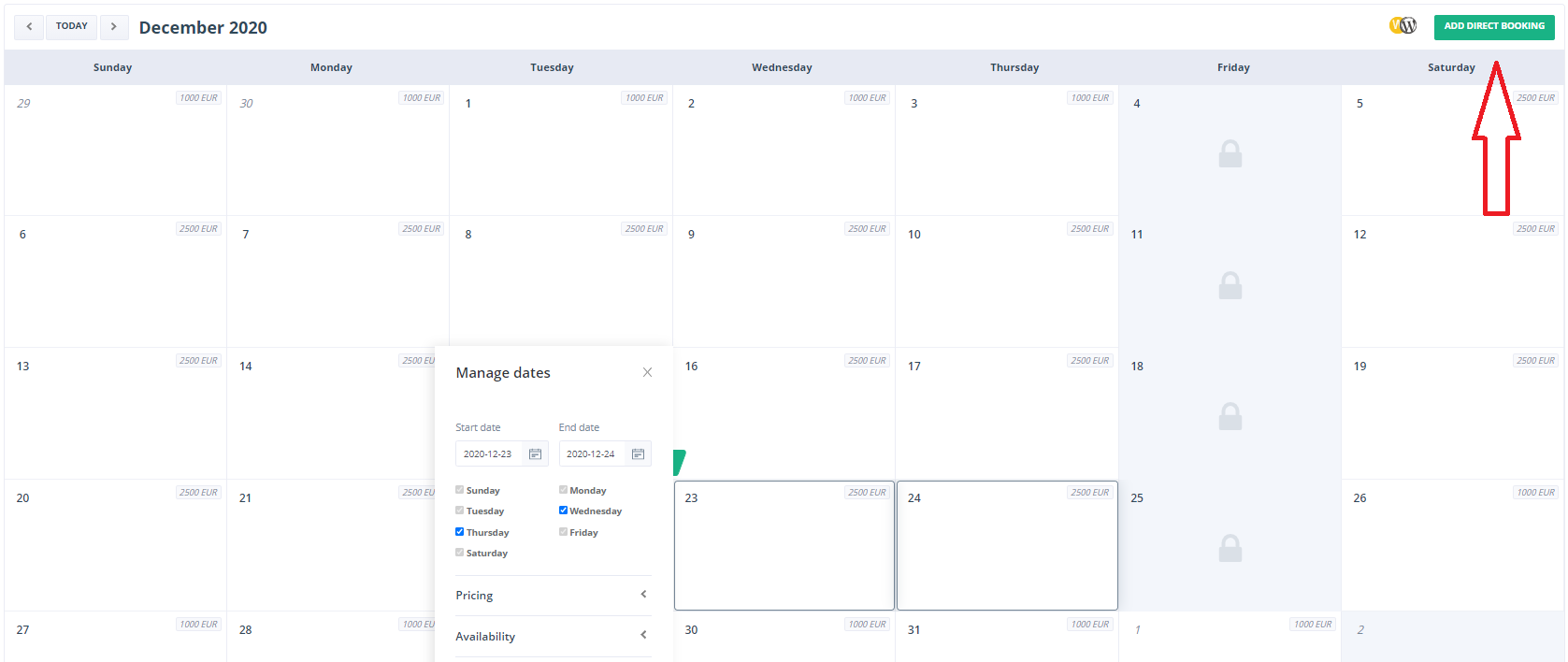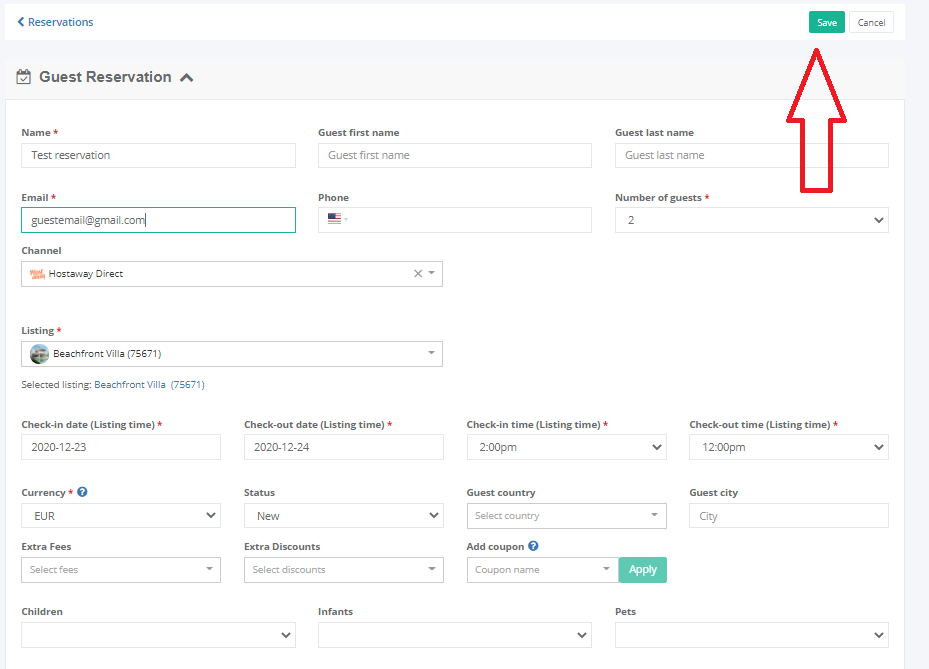 Also, you can create a reservation from the Reservation module:
Click on Add+
Add your guest details and click on ¨Save¨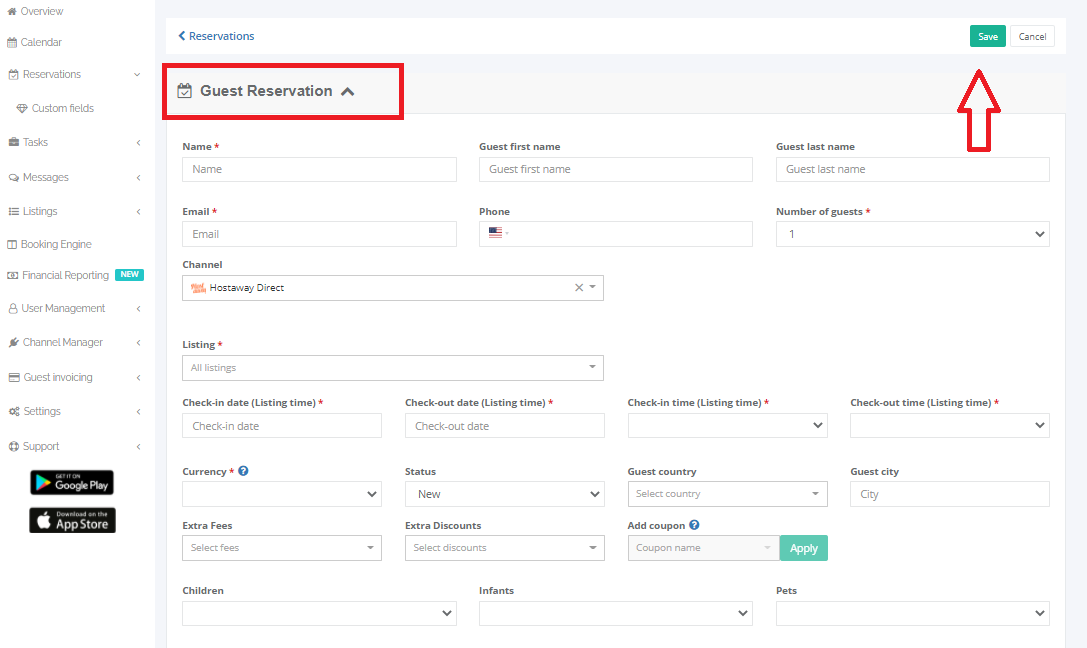 You can add the payment information. Scroll down to ¨Payment¨ - Add a payment method and save.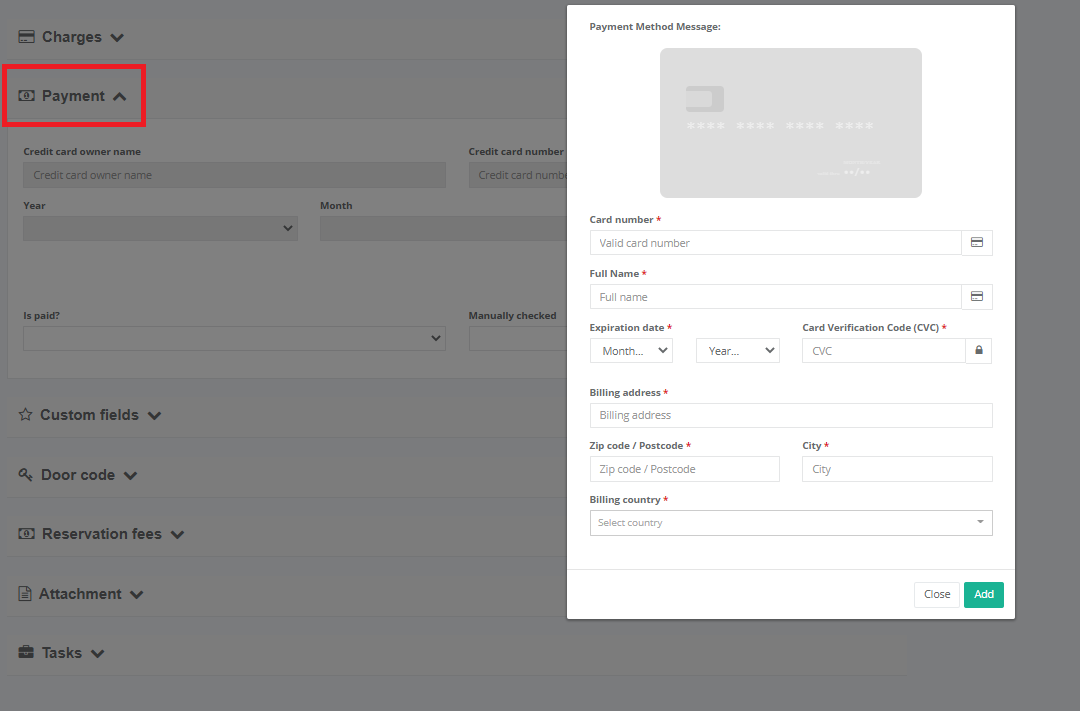 This way, you will block the dates as a direct booking, preventing others to book that day on all of your channels.
Note: If this is a family member staying over, you can set the price to "0" value. Also, please remember that it may take up a few minutes until the calendar syncs with all your channels where the property is listed.
Can I change the listing and move the reservation to another property?
Yes. You can edit your Hostaway direct, Hostaway Booking Engine or WordPress site reservation and change the listing. Please make sure that a new listing is available and double-check the reservation´s total amount.