How to connect bnbfinder with Hostaway Follow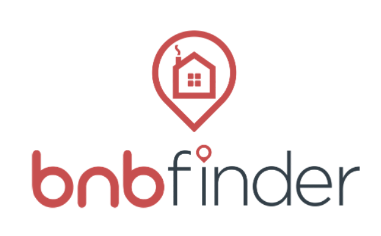 bnbfinder® is a small, independently owned and operated website directory that promotes professionally operating vacation rental properties, bed & breakfasts and small independent boutique lodging.
Connect bnbfinder with Hostaway


1. First, you need to find your Hostaway ID and API key. You can activate the connection from the 'Marketplace' for the relevant partner to generate your API Key:
Go to the

Hostaway Dashboard.

Click on 'Marketplace' within the dashboard, then search for the relevant partner and click on the 'Connect/Configure' button available there:



This will expand the partner box and you can click on 'Connect' again to start generating the Keys:



Then you can click 'Create' to generate the API Key:



The new credentials will then be presented on the screen. Please make sure to copy and save the API Key safely as it will be visible only once:

2. Log in to your Property Manager Account by navigating to:https://www.bnbfinder.com/ - click on the user icon in the top right corner where you'll see the option to 'Log In'.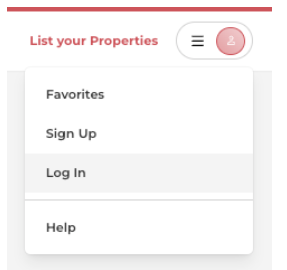 3.Click on Manage Your Properties (located in the top-right corner of the page) in order to access your properties dashboard.
4. Click on the Connect PMS button - located in the top-right corner of the page.
5. Select Hostaway from the available options and click Continue.
6.You will then be prompted to enter the required credentials/information for your connection, then click Connect.
7. After the connection is established, the import will start and you'll be redirected to the properties page to view your listings.
8. Now that your listings are created, the last step is to choose a subscription level for each listing and publish to go live. Once a listing is published, it will be visible for travelers on the bnbfinder® website.


Additional information
Connecting your Hostaway account to bnbfinder® allows you to import all supported static content when creating listings.
It's important to note that the Hostaway integration is a one-way sync connection, meaning that data is received from Hostaway but never sent back to the Hostaway platform. As a result, any edits made to your listings on bnbfinder® (including creating new listings) will not reflect on the Hostaway platform.
Supported Static Content


As of 01/31/2023



ADDRESS_LINE_1

CHECK_IN

CHECKOUT

CITY

COUNTRY

DESCRIPTION

EXTERNAL_ID

HOST_DISPLAY_NAME

GUEST_CAPACITY

IMAGES

LAT

LNG

NAME

NUMBER_OF_BATHROOMS

NUMBER_OF_ROOMS

PLACE_ID

PLACE_NAME

POSTAL_CODE

PROPERTY_TYPE

PUBLIC_EMAIL

PUBLIC_PHONE_NUMBER

STATE

INSTAGRAM_USERNAME

FILTER_AIR_CONDITIONING

FILTER_FREE_WI_FI

FILTER_HAIR_DRYER

FILTER_INDOOR_POOL

FILTER_OUTDOOR_POOL

FILTER_PET_FRIENDLY

FILTER_ROOM_HAS_KITCHEN

FILTER_TV_MOVIE_STREAMING_SERVICE

FILTER_DISHES_AND_SILVERWARE

FILTER_WASHER_AND_DRYER
Static content (amenities and other data fields) that is not supported through the integration can be easily added at any time after the initial import is completed using your account login and password. If any assistance is needed in making manual edits to a listing, reach out to our Care Team at support@bnbfiner.com and we're glad to help!


If you required any help or more information regarding pricing? Feel free to reach out to bnbfinder Support at sales@bnbfinder.com and one of the team members will reach out to review options.
You can also check bnbfinder User Guide Here