Inbox
The Unified Inbox centralizes all host-guest communication under one tool removing the need to move between different OTA's applications and even devices in order to save time and increase responsiveness. With the ability to send channel messages, emails, SMS and (soon) Whatsapp messages you'll only need one Inbox to communicate with guests.
What does this new feature include:
Ability to send messages via OTA API for Airbnb & Booking.com. For other channels, messaging is still based on an email proxy system.
Ability to send messages via email. Meaning you are able to send and receive messages to and from the guest email provider (e.g. Google).
Ability to use two-way SMS (text messages only) communication with a 140 characters limitation and in the countries where the service is applicable. Please check this article to understand in which countries two-way SMS messaging is available.
Ability to set notifications for conversation assignments in the Notifications module.
Ability to leave internal notes for users.
Ability to Pre-approve Airbnb Inquiries in message module.
Ability to send Airbnb Special Offers in the message module and have logs for this in the guest message thread.
Quicker refresh timing allows seeing new messages without the need to refresh the page.
Ability to use a responsive version of the Inbox on mobile devices.
Mark messages read/unread

Snooze messages
You can snooze messages for a given time and automatically recover the message after the time has passed.

Attachements
Ability to send attachments with the following limitations:
Airbnb only accepts image files as in .jpg, .png
Booking.com accepts images files as in .jpg, .png
Direct email: images & pdfs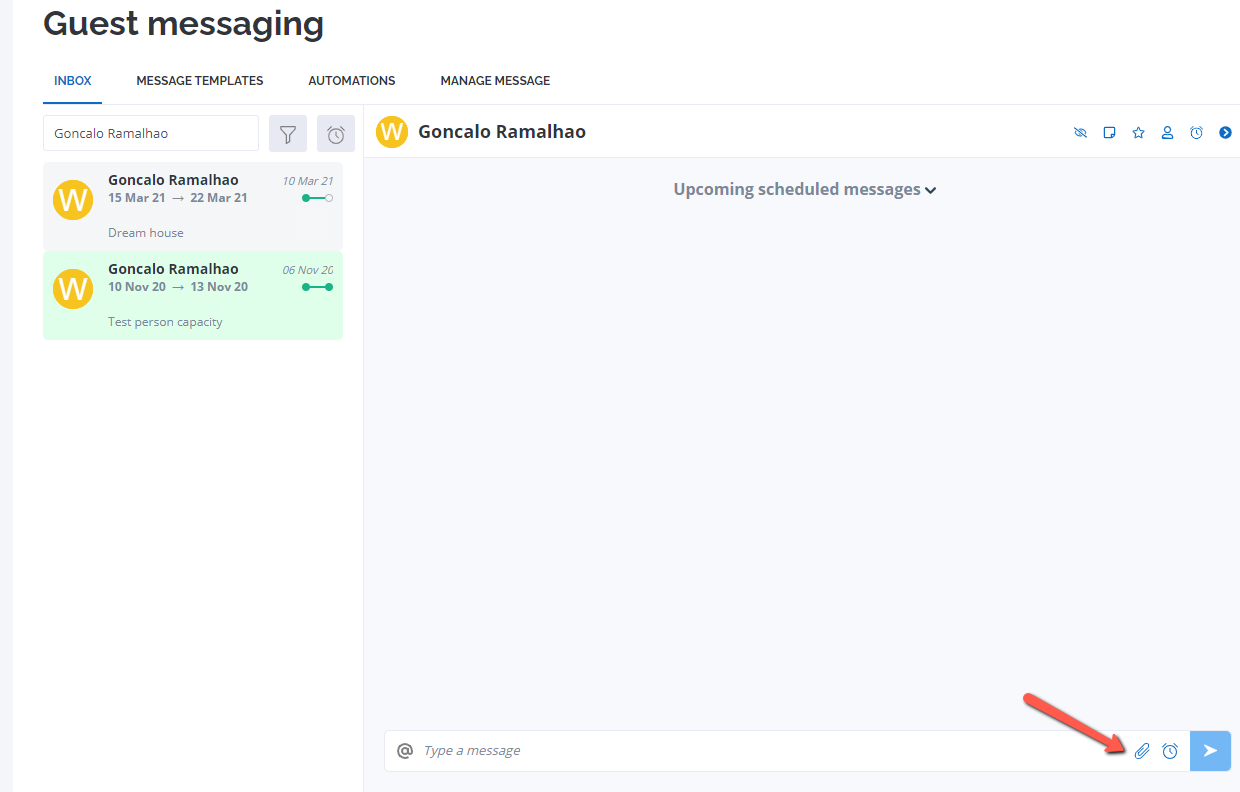 Assign Messages
Ability to Assign a message thread to a Hostaway User of the same account.

Schedule manual messages
You can now schedule manual messages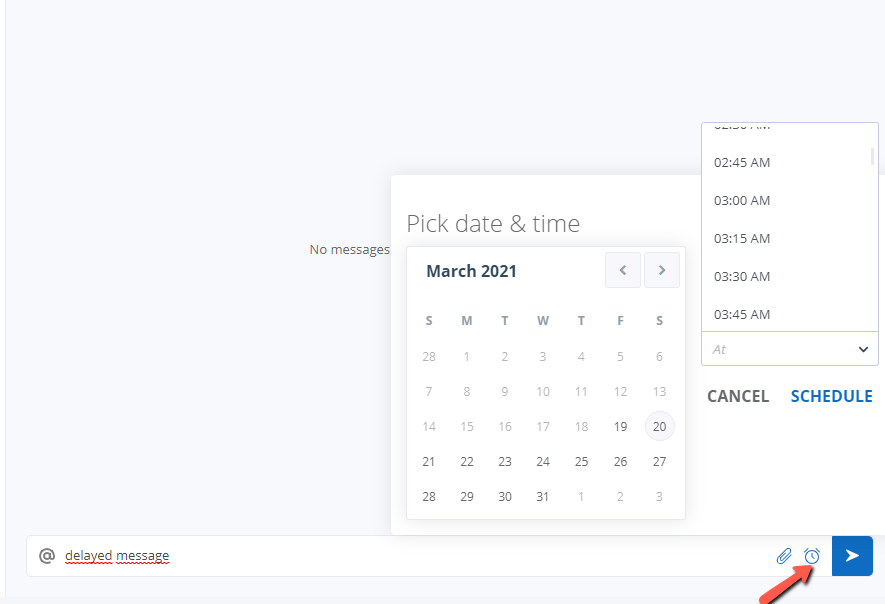 How to archive messages?
In order to archive, select the thread and click on the appropriate button in the actions bar. The thread will move from the inbox view to the archived view. Moving it back to the inbox is done the same way.
Threads will automatically move from archived to inbox if the guest sends a message, but not if the host sends one. Threads cannot be both archived and snoozed at the same time.