Some channels will use Hostaway in order to update and show the type of beds you have per listing on their websites. This will help you gain more visibility and improves the ranking of your listings.
When you manually create or import a listing
Go to menu listings after creation or import.
Search for the listing and click on button Edit
In the tab Basic info, specify the number of total bedrooms, number of total beds are available and save.
In tab Bed types, Select the type of bed, the quantity, and the room it belongs to.
Add more if needed and click on the Save button.
The total count of rooms and beds should be equal to what the total numbers set in basic info per listing. You can update your bed types by clicking on the update button and save the changes.
Listing Edit - Basic info tab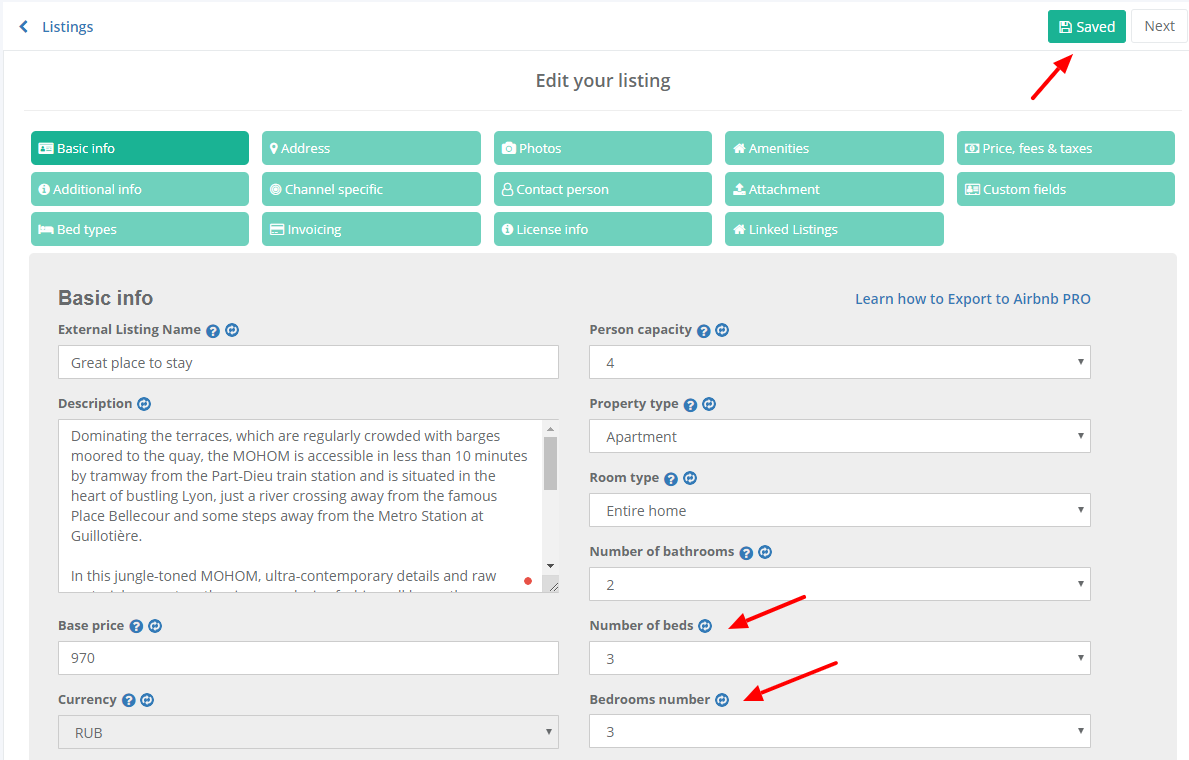 Listing Edit - Bed types tab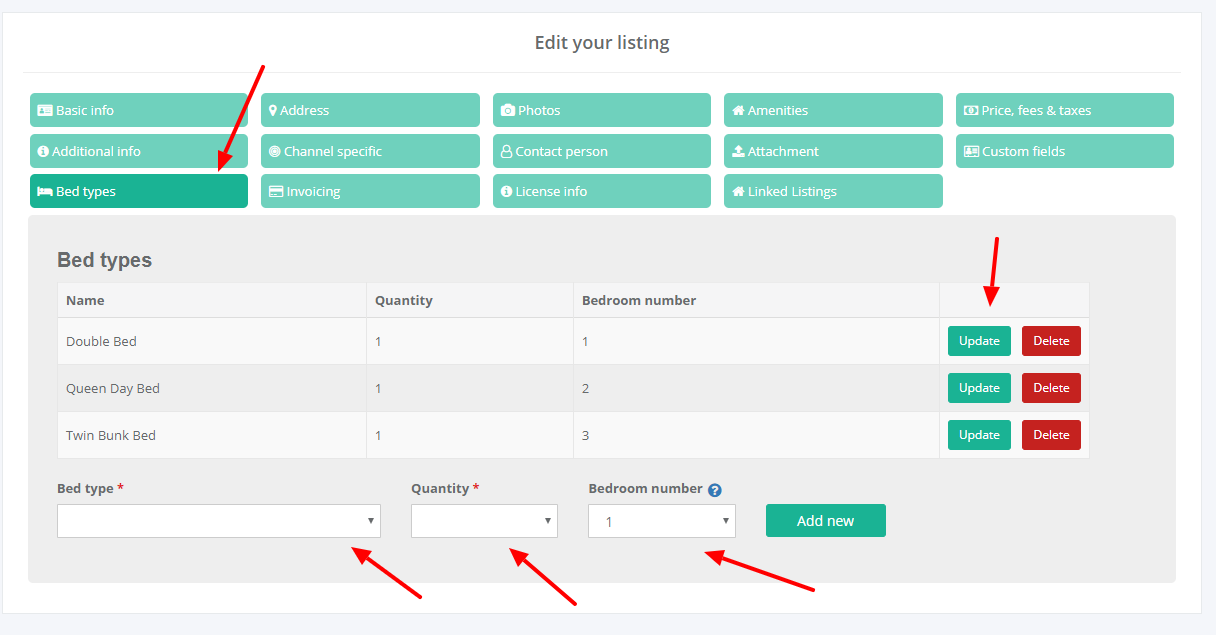 Important Note:
At this moment Bed-type export is only available for HomeAway and new Booking.com properties.
Please make sure the bed-rooms, number of total beds, bed-types quantity always match the total available. IE if you have 3 bedrooms and 6 beds in total. The total count of added bed types should match 3 bedrooms and a total of 6 beds assigned.