Connecting and Using Stripe Follow
Stripe is a payment processor for credit cards. In order to collect payments or pre-authorize security deposits, you need a payment processor.
How the Stripe connection works
All credit card details that are given to Hostway will be securely uploaded onto your Stripe account.
Once a credit card is successfully transferred to Stripe, you can find it under your Stripe account and pre-authorize or charge the card there.
Note: Only cards added to the system AFTER Stripe is connected will be uploaded. Make sure to connect Stripe at your earliest convenience.
Also bear in mind that you can only connect Hostaway to Stripe if you do not have it connected with Braintree (Hostaway does not allow to have both Stripe and Braintree connected for the same Hostaway account).
If you wish to send automatic receipts, read this article.
Connecting Stripe
Please follow the steps below:
1. In Settings > Billing > Subscriptions and Emails
Set Retry Schedule to use Smart Retries within 1 week to avoid losing payments

2. Activate Customer Emails to Send emails when card payments fail. The email can be customized with the client's logo and brand style.

3. Activate Manage Payments that require 3D Secure. Specific reminder days settings are up to client.

4. Upgrade their Stripe API version. From Developers > API Keys
From Developers > API Keys. Click on Upgrade Available > Upgrade. We have tested the upgrades to make sure you can safely do so.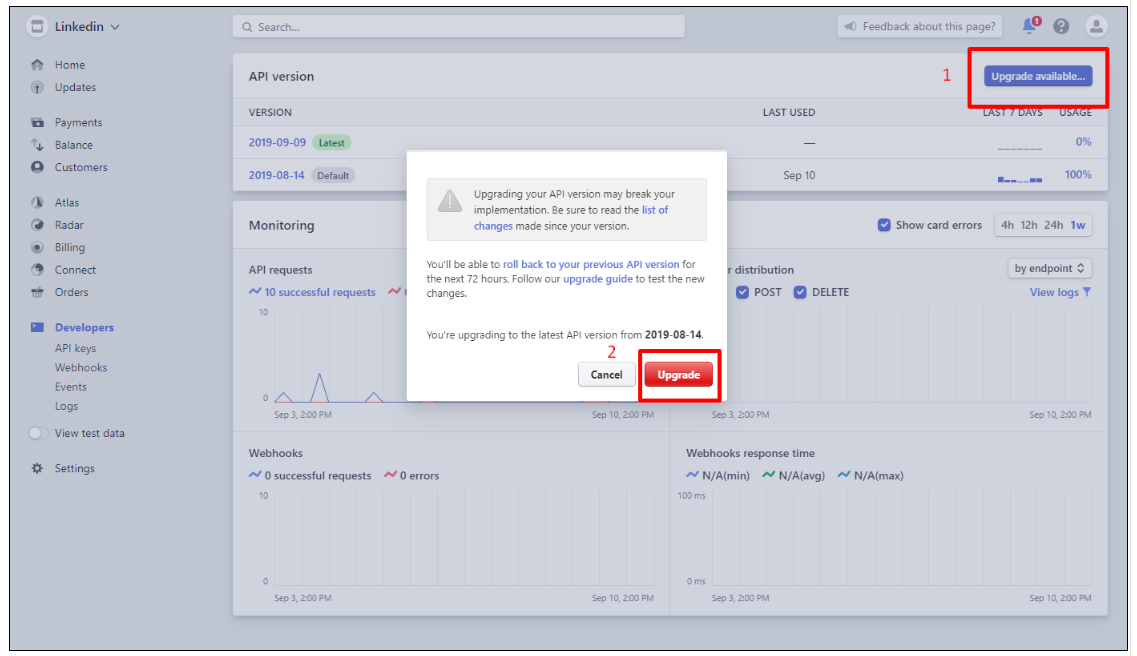 5. In Stripe go to Developers > API Keys. Copy the Publishable key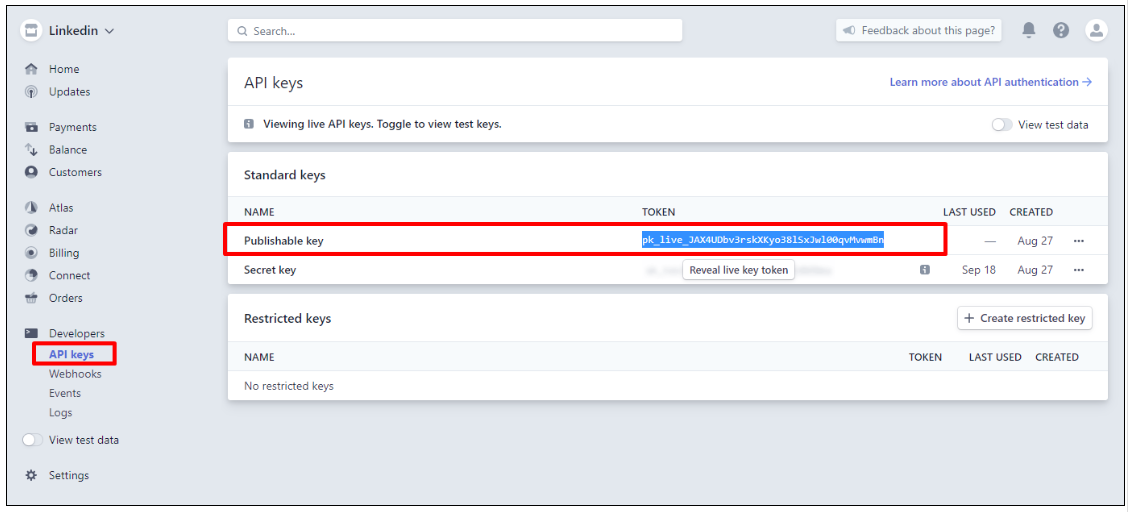 6. Go to your Hostaway Dashboard > Settings > Integrations and click on Activate.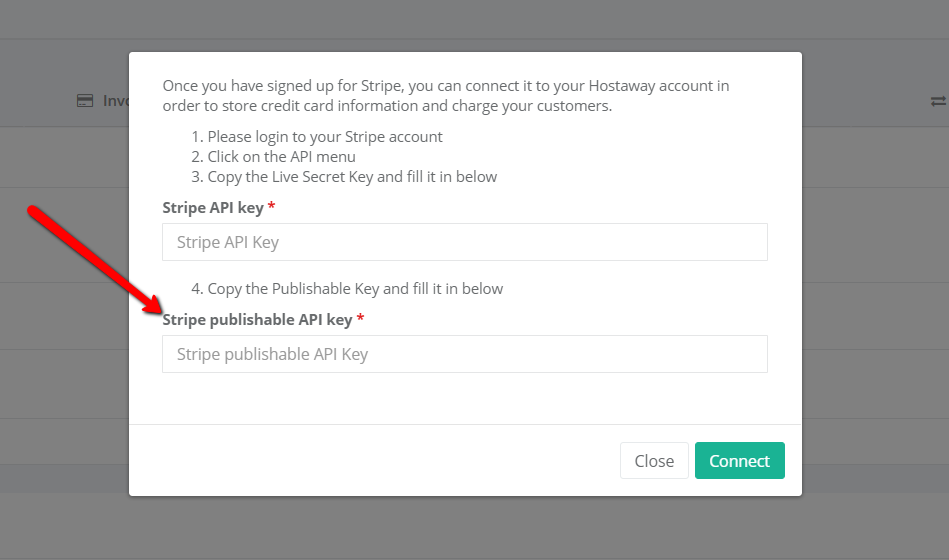 7. Repeat the same process revealing Stripe Secret Key and pasting in the same window as publishable API key: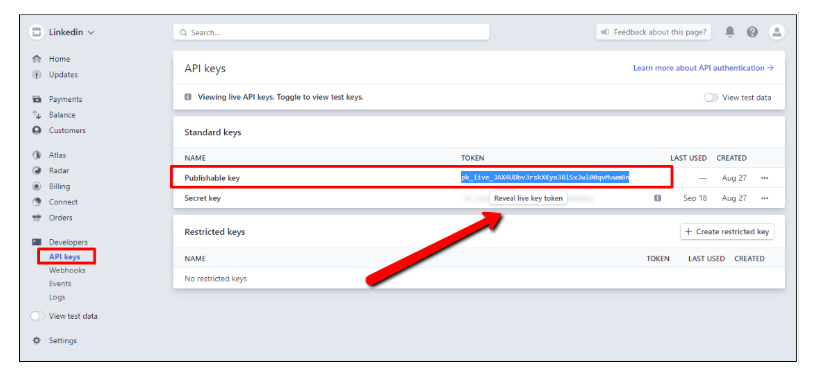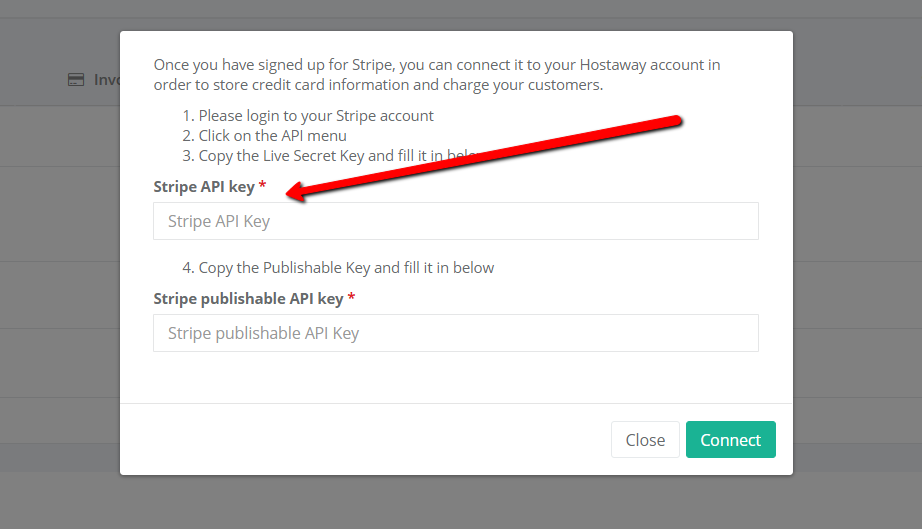 You can find more information here
IMPORTANT: Make sure you validate your Stripe account (with phone number). If not validated, we can't send the credit cards to Stripe.
How to test your Stripe connection
If you want to see how it works, enable your Website and choose Credit Card Payments under advanced options. Make a booking, using your own credit card.
It will be available in Stripe and you can try charging it, then refund it. You can also try a pre-authorization and then release it. Once you're done, simply delete the reservation.
Learn here how to set up your bank account to receive the payouts from Stripe.
Simplify the guest payment process with these other partner integrations.