How to Schedule Recurring Tasks? Follow
Until now, all automated tasks had to be related to a specific reservation, which limited how auto-tasks could be used. It wasn't easy to automate scheduling tasks that aren't related to reservations like scheduled maintenance or end-of-month admin tasks.

It's now possible to do that by selecting a new option in the auto-task schedule section - recurring.

You can also watch the Walkthrough Video on How to Schedule Recurring Tasks?

Please follow the steps below to Schedule Recurring Tasks.

Go to Task > Click on Manage auto task > Click on Add auto task > Create a new auto task > Click on the drop-down and select recurring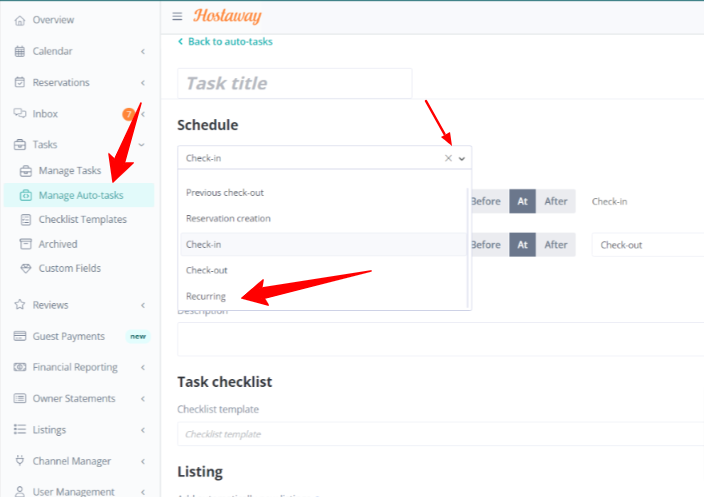 Now you can create the task with the specific recurring schedule - every X days/weeks/months. Days of the week can also be selected for weekly repeat tasks, and an end time for the repetition can also be set.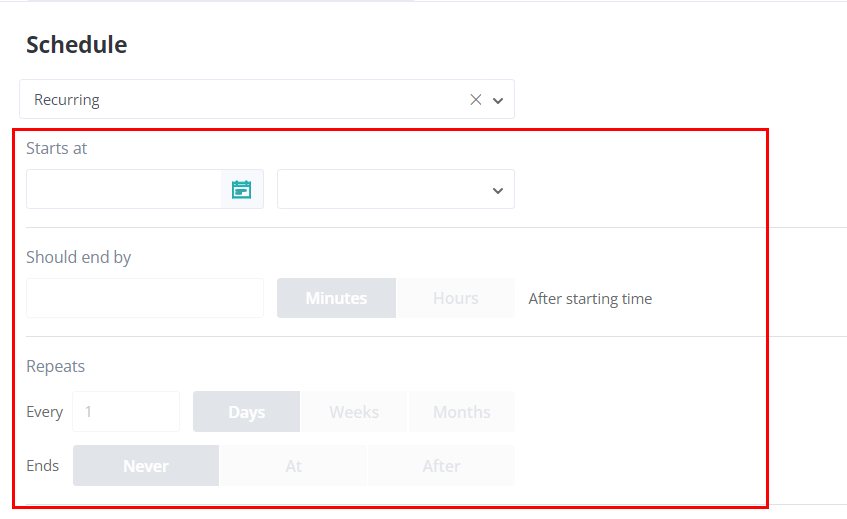 Note: Recurring tasks are created for up to one year in the future, and constantly update. Deactivating or deleting the auto-task also deleted all related future tasks that haven't been completed.