Step-By-Step: Connect an Airbnb Pro Account in Hostaway Dashboard Follow
Connect to Airbnb
Important to note:
You have to be the owner of the Airbnb account and ensure you are not a Co-Host account. As a Co-Host, you will not be able to import listings.
You can onboard listings of any property type in Singapore via the API. Note that regional applications still apply. Please refer to the

Responsible hosting in Singapore

article in the Airbnb Help Center for additional details.
Make sure Smart Pricing in Airbnb is off for all the listings that you are importing. See page www.airbnb.com/manage-your-space/listing id number/pricing
Sync Status should stay Limited
Any iCals in Airbnb will be removed

Also important:
Your listings have valid license information for your region.
Your listings have valid local law information provided in Airbnb.
Your listing does not use the setting BookingWindow inside Airbnb (if needed you can set up Booking Windows in Hostaway)
If your listing is not suitable for children, make sure in Airbnb the reason why it's not suitable is filled out (In Airbnb, under "booking settings" > "house rules")
Upon connection, Length-of-stay discounts (except Weekly and Monthly), Early-bird discounts, Last-minute discounts and guest notes in the calendar will be reset. Please take note before connection and after you can go to Airbnb and set them up again. The same thing will happen to the rules in the Airbnb calendar (rule-set will remain but you'll have to apply them again to the calendar dates after connection).
Connect Airbnb account to Hostaway
Go to Channel Manager > Channels > Configure Airbnb Pro and click on "Add Airbnb Account"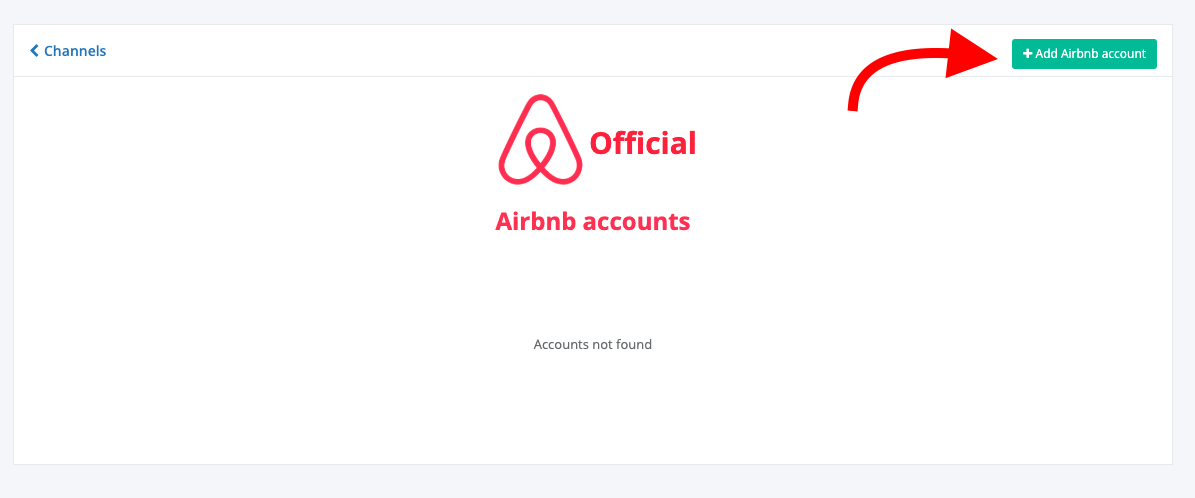 Read and check all statements, then click on "Next"

Read and accept Airbnb Additional terms of Service, then hit "Allow"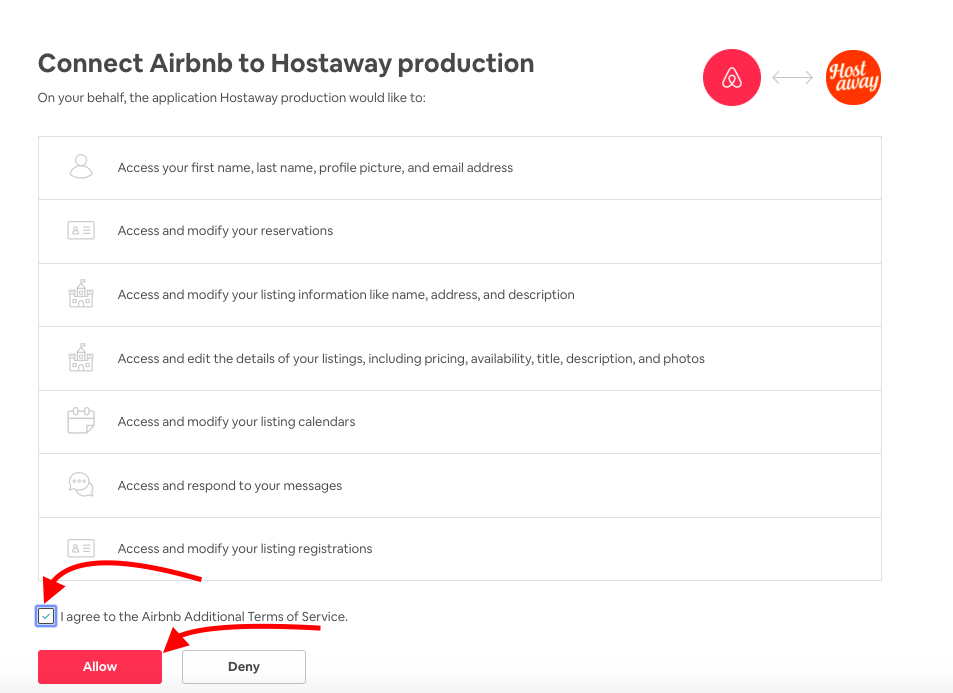 If a page in Airbnb is shown saying "Your Airbnb account has been created" please disregard this info (no account has been created, it is still the same one) and click in "Return to Hostaway" to proceed. Please wait, as it can take some time to load the Hostaway listing page.
Import your listings
To import your listings, click on "Importing and Mapping". Then click on the "import" button to import the desired listing




NOTE: A listing takes around 20-60 seconds to import. Please wait before refreshing.

Additional important information
After the connection, the settings in Airbnb for guest requirements will be reset, only Airbnb standard requirements and Profile Photo will be kept (if you have it). If you also need Government Issued ID and recommendations from other guests you need, after the connection, to go to Airbnb webpage and edit these settings to put them back again.
If you have shared service fee, according to a previous communication from Airbnb, the following property types change to Host-only service fee upon connection: aparthotel, bnb, boutique_hotel, farm_stay, hostel, hotel, lodge, timeshare, minsu, casa_particular, pension, pousada, resort, ryokan, heritage_hotel or serviced_apartment. Make sure to confirm how your service fee is after connection.

The following Hostway

Terms of Services

apply to all channel manager connections and use.

Bear in mind, after connection some settings will only be editable in Hostaway.
Manage modifications and cancellations
You can now connect to other channels using simple steps. Visit our
Marketplace
website to learn more.