How to charge manually? Follow
Taking payments manually
If you have already integrated your Hostaway account with Stripe, you can charge your guest directly from Hostaway invoice.
Once the invoice is created, you can charge your guest. Click on "Charge" in order to process the invoice payment:

The credit card associated with the reservation will be charged the amount and can be managed and seen on your Stripe account under the customer.
To give your guest a copy, you will need to open the invoice details. You can print the invoice or download it to send to your guest electronically or send the Guest Portal.
Please remember if you have taken the Full Payment, it is a good idea to mark the invoice as paid:



If the payment is going as a Split Payment you can change the status to "partially paid". This status will allow to correctly reflect the status of split payments:




You can also manually select this status when editing an invoice: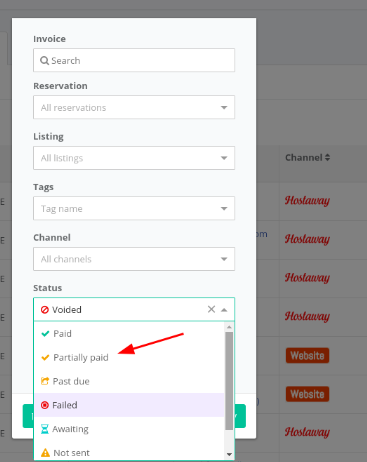 Also, you can set up auto charges to avoid charging your guest manually > how to set up auto charges?