Listing Prices and Fees page Follow
Listing prices and fees edit page:
When adjustments need to be made to your listings prices, fees and discounts offered, Your Hostaway account offered a dedicated page with an overview per channel.
To access this page per listing:
Click on the Hostaway Menu listings.
Find the listing you like to edit and click on the button edit.
Then click on the tab prices and fees.
Make the necessary adjustments, save, and export changes.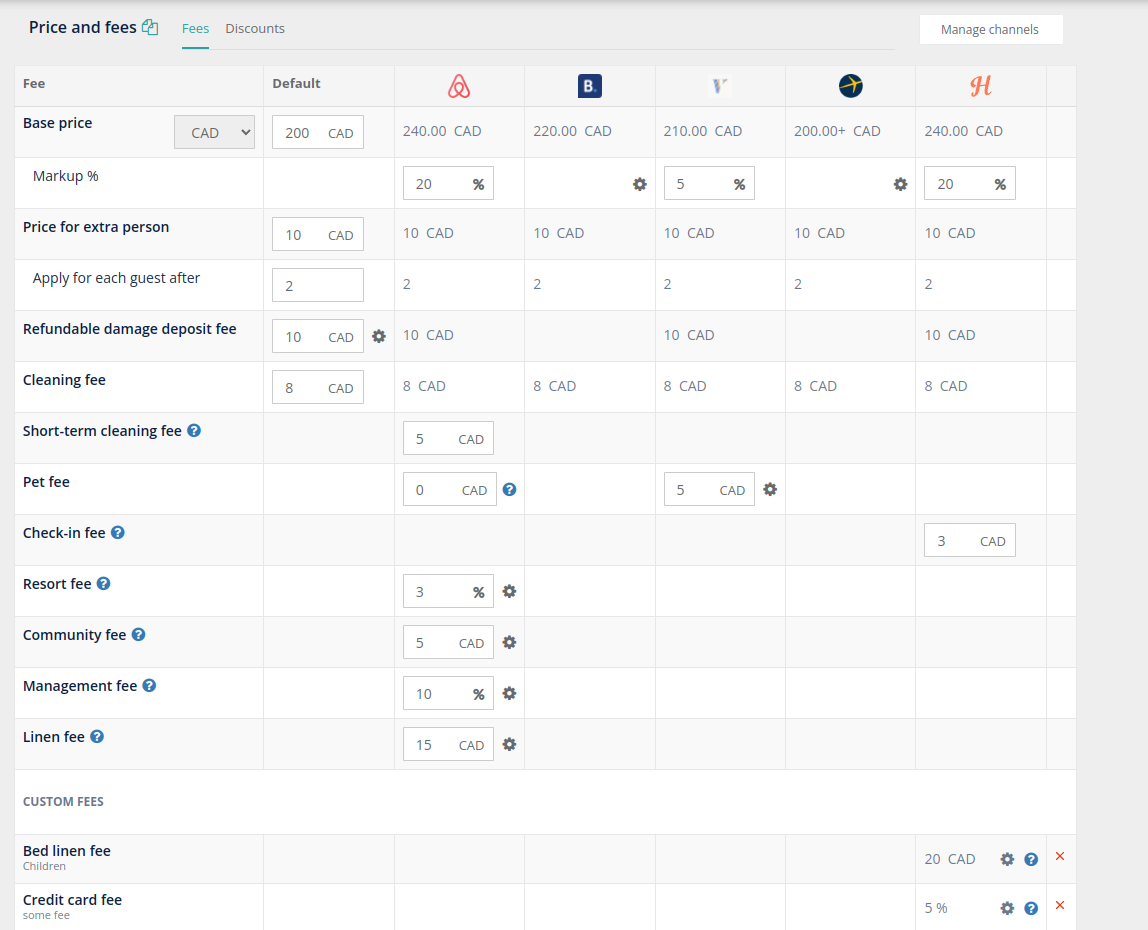 Important Considerations:
1. When changes also apply to other listings in your account use the bulk update Icon next to the page title to apply the changes as well to other listings you select in your account
2. It is strongly recommended after changes are made to review also the changes on connected channels
3. Changing the base price in "Listing Prices and Fees" page won't make any changes in the calendar rates unless the two rates were the same. Ad example, if your base price is 139 and your calendar rate as well, and you change it to 130 at a listing level, the price will change accordingly to 130
4. However, If you're base price is 139 and your calendar price is 70, changes at listing level to 130 won't affect the calendar that will remain being 70
5. It is important to highlight that it is the calendar rate the one that we export to channels and not the base price at a listing level
6. The listing base price serves as a first set up to bulk prices at the beginning and creating new calendar days