Listing Prices and Fees page Follow
Note: Hostaway provides early access to the new page between 2022/05/23 and 2022/05/29 for all existing clients. Request you update today here.
Listing prices and fees edit page:
When adjustments need to be made to your listings prices, fees and discounts offered, Your Hostaway account offered a dedicated page with an overview per channel.
To access this page per listing:
Click on the Hostaway Menu listings.
Find the listing you like to edit and click on the button edit.
Then click on the tab prices and fees.
Make the necessary adjustments, save, and export changes.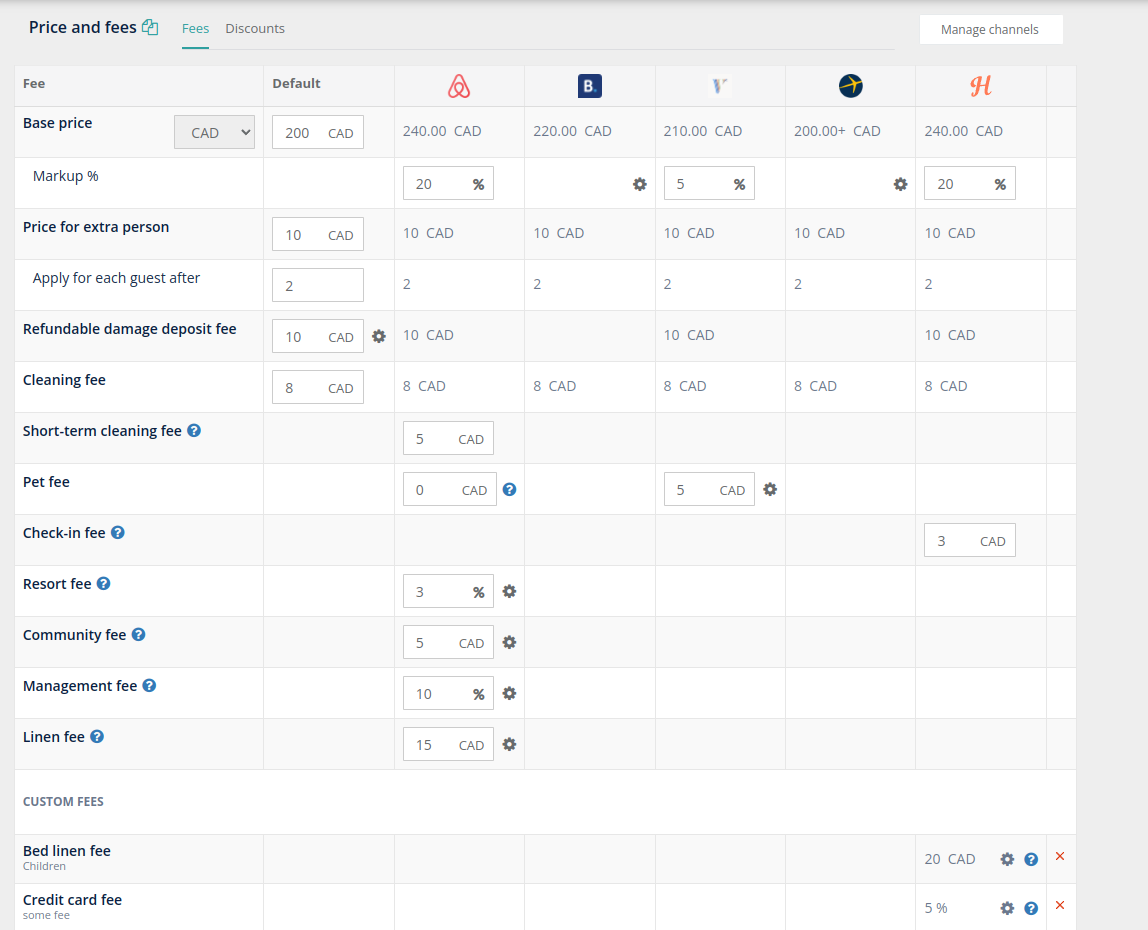 Tip: when changes also apply to other listings in your account use the bulk update Icon next to the page title to apply the changes as well to other listings you select in your account.
It is strongly recommended after changes are made to review also the changes on connected channels.