How to create User Groups? Follow
User Groups
Creating a new Group
Click on the User Management tab > Groups.
In here, click on the "Add new" button (top-right) to start creating your first group or add the next one.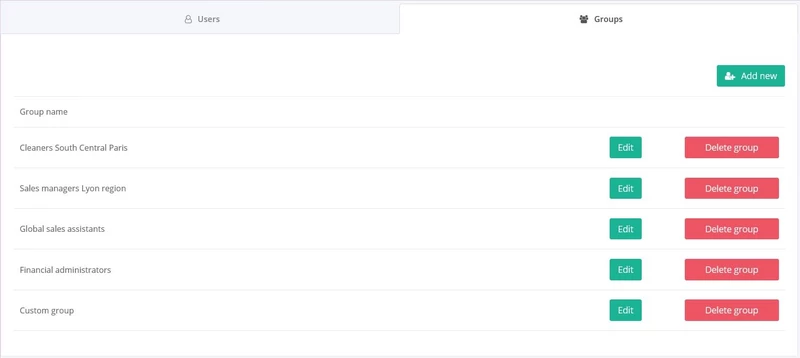 Users can have right to create, read, update and delete in the system.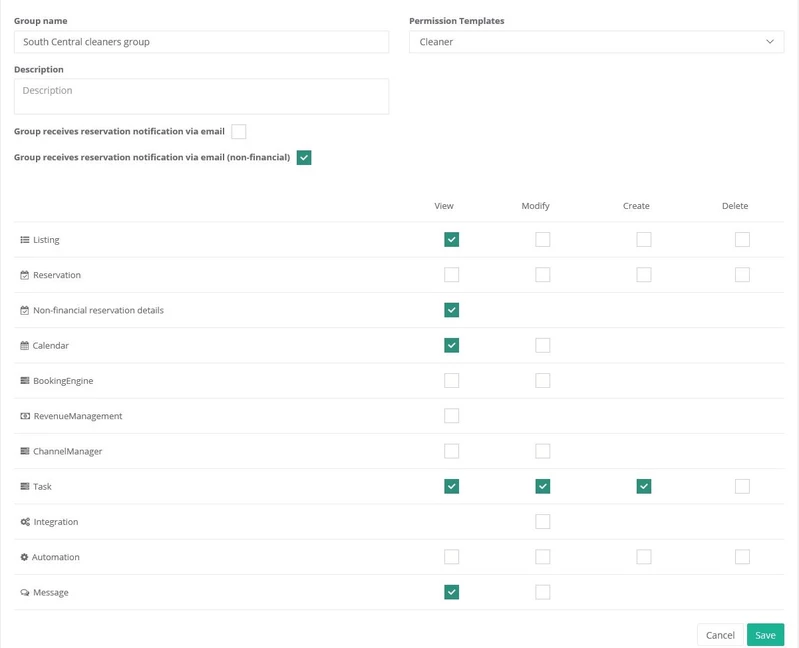 In the above example, we want to make sure that the cleaners can read (view) some parts of the Hostaway software and only create, update and read the tasks. In this example, it is not allowed for the cleaners to see the financial details of the reservation but they do need to receive some confirmation of new bookings.
When in the future you need to add new rights or change rights for the cleaner groups, you only have to make the adjustment here and the new rights will apply to all users in this group.
Adding users in the group
First, you will have to create users.
Once this is done, you can edit the user and under "Group", select the group you would like this user to be part of.
You can now decide which users are visible to other users in the tasks module
However, please note that users that are not assigned to a group, or users with admin access can view all users and be seen by everyone.