How can I change the user email address?
You can edit or change the email address of the user once it has been created by following the next steps:
Go to your Hostaway Dashboard > User Management
From the "Users" tab > Select the User > Edit

Fill

in

the new email address

Save
Notes:
You cannot add or change the email address of a user with an email address that is already being used in Hostaway
If you receive an error message stating the email address is already in use or not available and you believe it is not, do not hesitate to submit a request
I have set up a user to only see the calendar but reservations are missing
If you want a user to be able to see the calendar for your listings, you will also need to ensure that you have given them access to reservations. Please tick the Reservations box when setting up the user.
Could I, as an account administrator, reset the user's password?
No. If a user forgets the password or cannot sign in, it is the user that needs to reset the password on the main registration page by clicking on "Forgot my password". The user will receive an email with a link to change the password.
I have set up a user but when access the account everything is blank
Make sure that at least one listing is selected for this user:

Can I find out when was the last time a user logged on to the platform?
Yes, this is displayed as "Last Login" on the "User Management" > Users tab, in local time (aka browser time).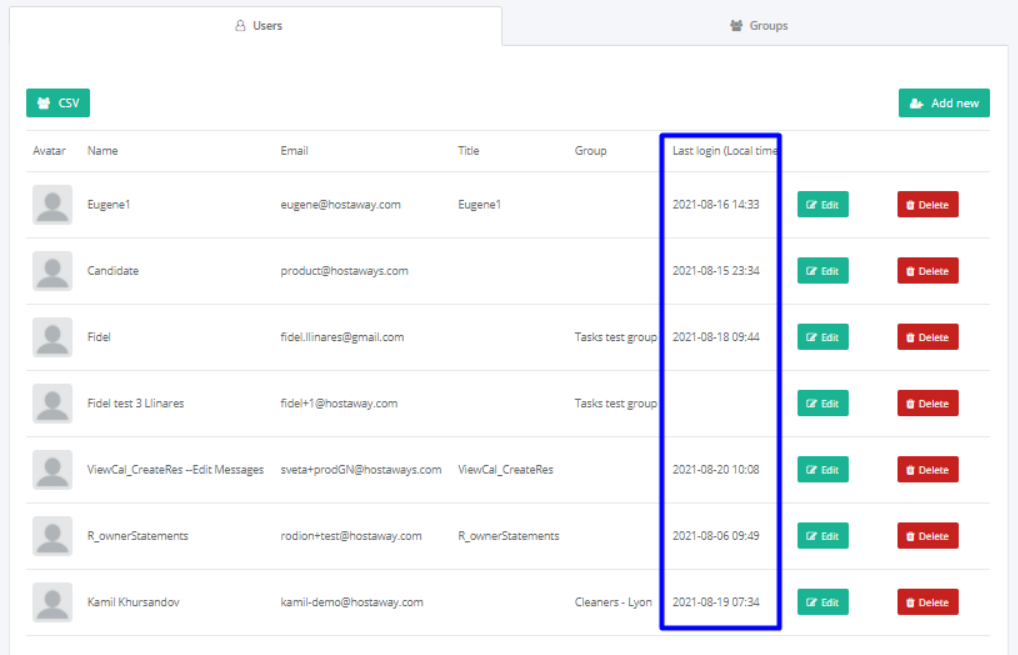 Can a user send messages if they only have permission to view the Inbox?
Yes, if a user has permission to view the inbox they will be able to send messages as well. To stop a user from sending messages they should not have access to the Inbox feature.