You'll be able to communicate via WhatsApp by selecting the following option in the guest communication thread the Unified Inbox feature:





If you don't see this option in your account please contact us using this form.
Once selected, you might have to select the template you wish to send to the guest (if communication was not already started or initiated by the guest):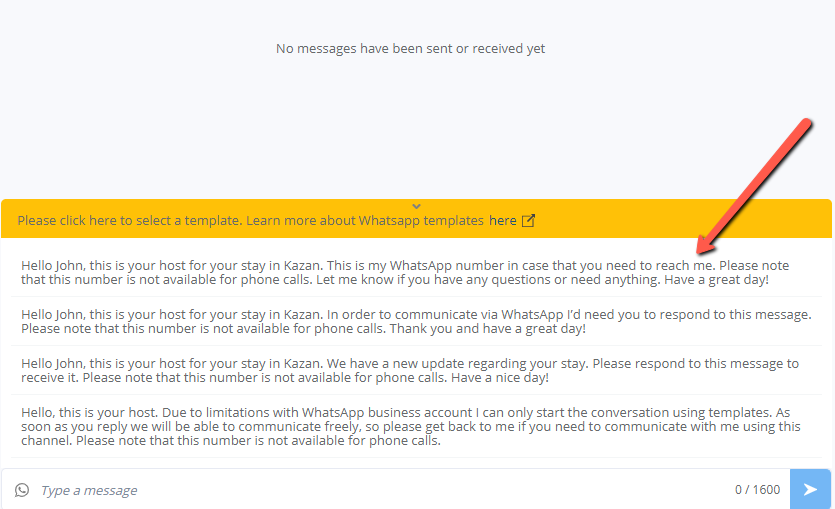 You can then click the arrow to send the message/template and the guest will receive it on his/her WhatsApp account. Currently, messages will be sent using the US phone number allocated to us by a (CPaaS) and the same number will be used for all WhatsApp messages sent out from your Inbox.
For more information about templates and pre-made messages don't hesitate to check our user guide Understanding how to use Whatsapp Business Message Templates.