How to set up a markup percentage? Follow
Markup
What is markup?
A markup is a percentage that is added to the calendar rate before being synced to the sales channel. Here's a simple example:
Hostaway base rate: $100
Expedia markup: 15%
Booking.com markup: 20%
Website markup: 10%
Price exported to Expedia: $115
Price exported to Booking.com: $120
Price on Website: $110
Important: The software only uploads the value (100, 115, etc.) and will not perform currency exchange calculations. When you use different currencies per channel, you will need to adjust the markup according to this.
NOTE
Markup can be negative
Markup needs to be set up by listing
How do I adjust the markups?
Go to the Channel Manager > Listings Mapping page and click on the "Settings" button for the selected property:

Which will open this page. (You can now play with markup's for Airbnb Pro as well)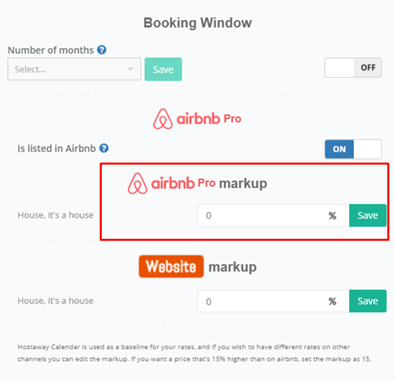 In order to see the current rates, choose a calendar date that's available and click on it. On your screen, you will see the following: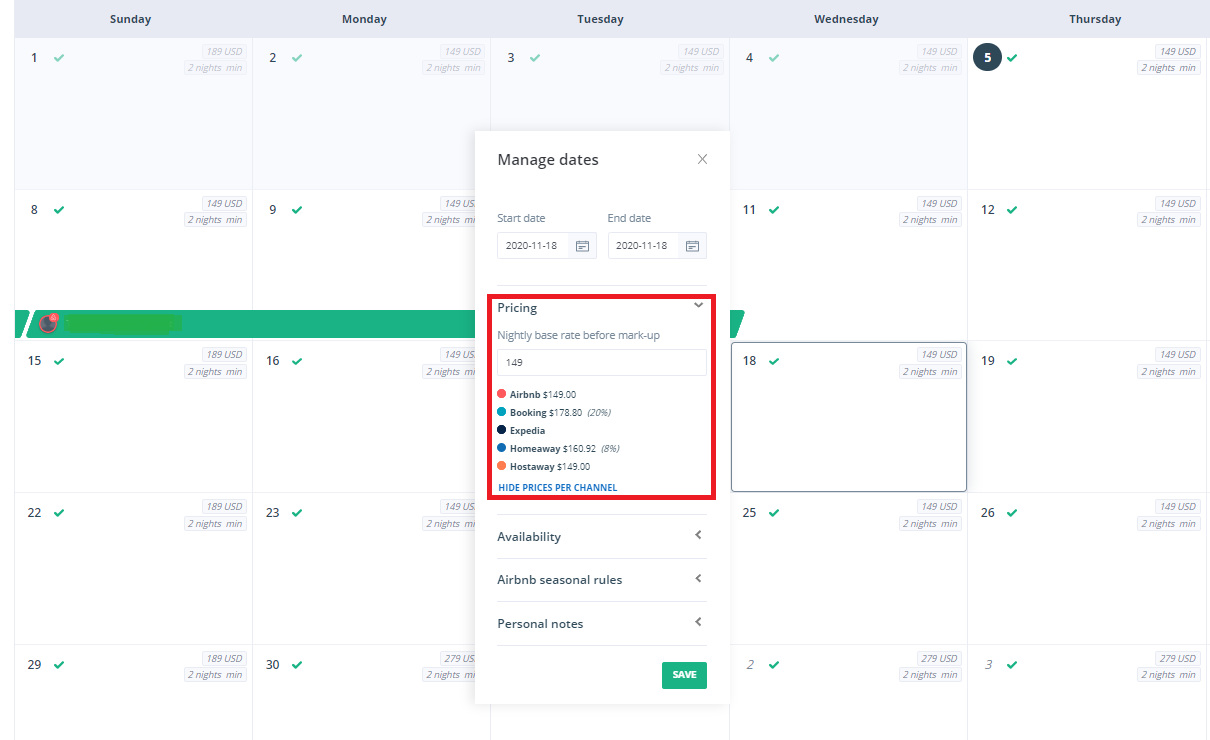 Click on the cogwheel where the arrow is pointing to adjust it. Here's the adjustment screen: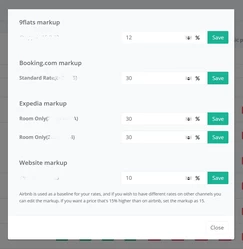 When you click on the "Save" button, the new rates will be sent to the channel. You can also reach your markups by clicking on the "ON" button on the "Settings" > "Listings Mapping" page: