Using Hostaway Web hooks Follow
Webhooks
Webhook is a powerful tool you can use to have Hostaway software send reservation data to 3rd party software providers like Zapier, Hubspot and others.
In essence, the webhook is triggered when a new reservation or new modification comes in. This information can be sent by Hostaway to the 3rd party based on various settings like listing or channel-specific.
When you set up the webhook for your 3rd party software, some will require getting an example of the reservation data to complete the setup. To do this, you can create the webhook in Hostaway and set the URL in this 3rd party software. After this, you can create a "fake" direct booking in Hostaway under the reservations menu. This will send the data approximately 10-15 minutes later to the 3rd party so you can complete the setup.
We allow creating reservation and message webhooks
In settings > Integrations we allow creating webhooks for reservations and guest messages.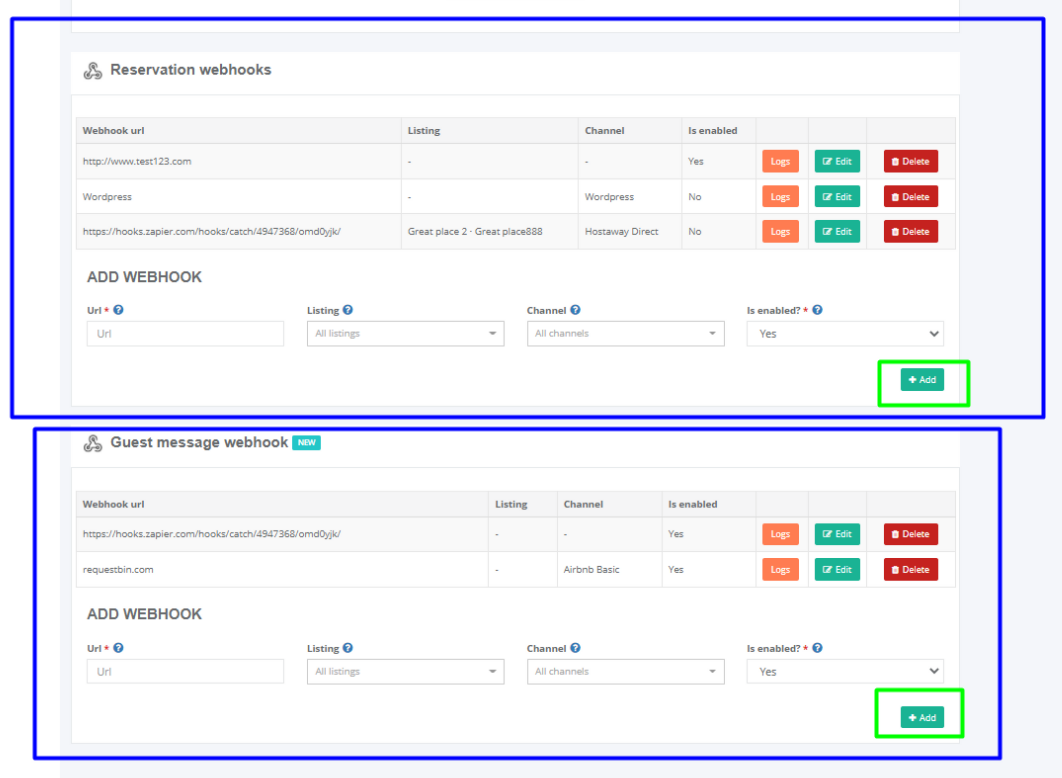 You can read more about using webhooks and the API in our technical documentation here.