Hostaway has an API that can be used to manage various functions within the platform. Please refer to our extensive API Documentation if you wish to use it to access Hostaway.
You can activate the API in the Hostaway dashboard > Settings > Tab integrations > Hostaway API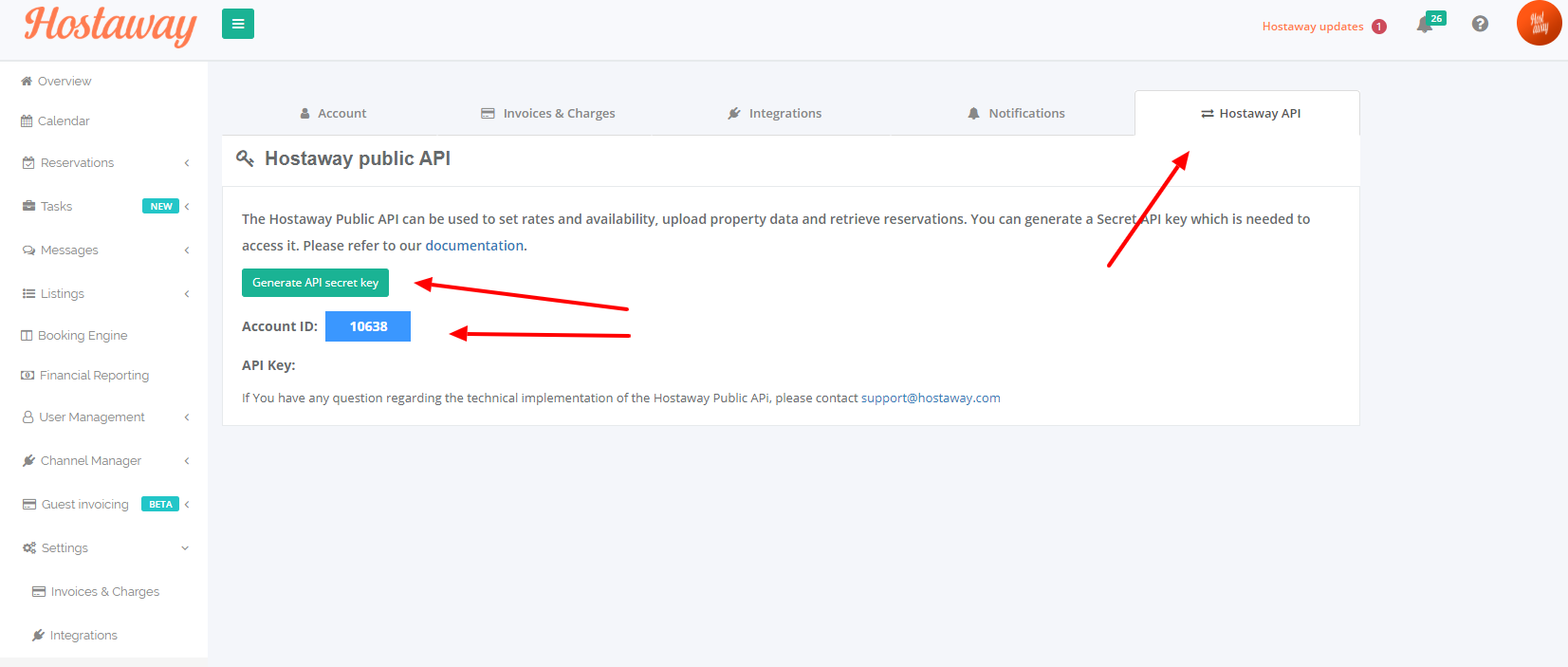 IMPORTANT:
The generated secret API key will only show ONCE in the Hostaway dashboard.

After you have generated it and leave the page, it will no longer be visible to you nor to our support team!
Store the key at a personal save location to use it later during your development time.
If you have any questions regarding API or don not have access to the API module yet, feel free to send them by email to support@hostaway.com.
If you ever notice a bug, please send a report to support@hostaway.com. The report should include cURL request with endpoint URL, time of the request with timezone, header, payload, response, and expected result.