Reservations: Turn a Booking Engine Inquiry into a Confirmed Reservation Follow
The guest sent an inquiry using my Hostaway Booking Engine, how can I confirm it?
You received the inquiry
You agree on all details with the guest
You send the Guest Portal link to the guest in order for them to enter a valid credit card on the option Finalize Booking. If the card is approved, this will change the reservation status from Inquiry to New
Once the status changes, the auto-messages, tasks, and all the rest will be triggered
Note: Inquiry does not have a credit card so when confirming an inquiry, you will need to collect the guest credit card using the Guest Portal.
It's also possible to approve the inquiry from the conversation on the inbox or from the inquiry details before the credit card details are collected, keep in mind this will become an active reservation with no payment method, but this can still be added by the guest through the Guest Portal at any time:
Option 1: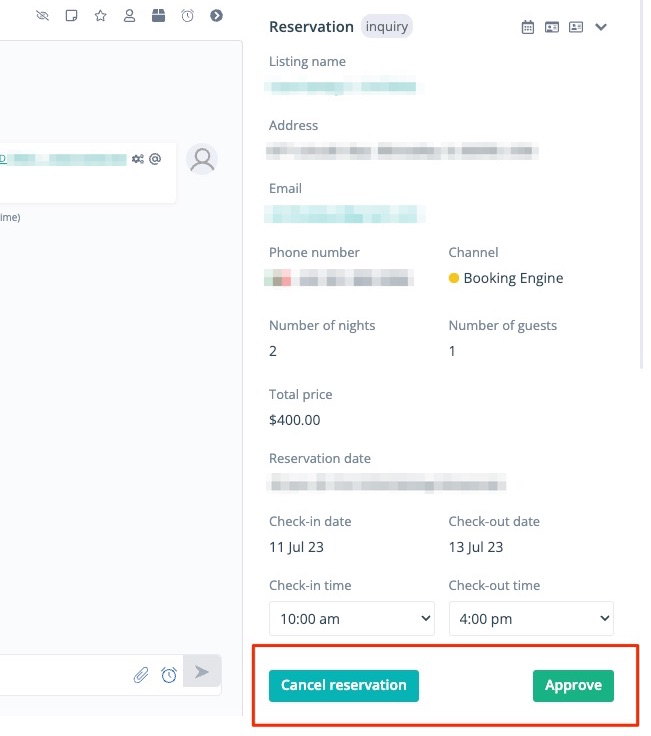 Option 2: