Cancel VRBO Reservation Follow
When you are connected to VRBO by API you might occasionally need to cancel a guest reservation. While this isn't recommended to be used often In your Hostaway account you find this function under the reservations detailed page in the top right corner.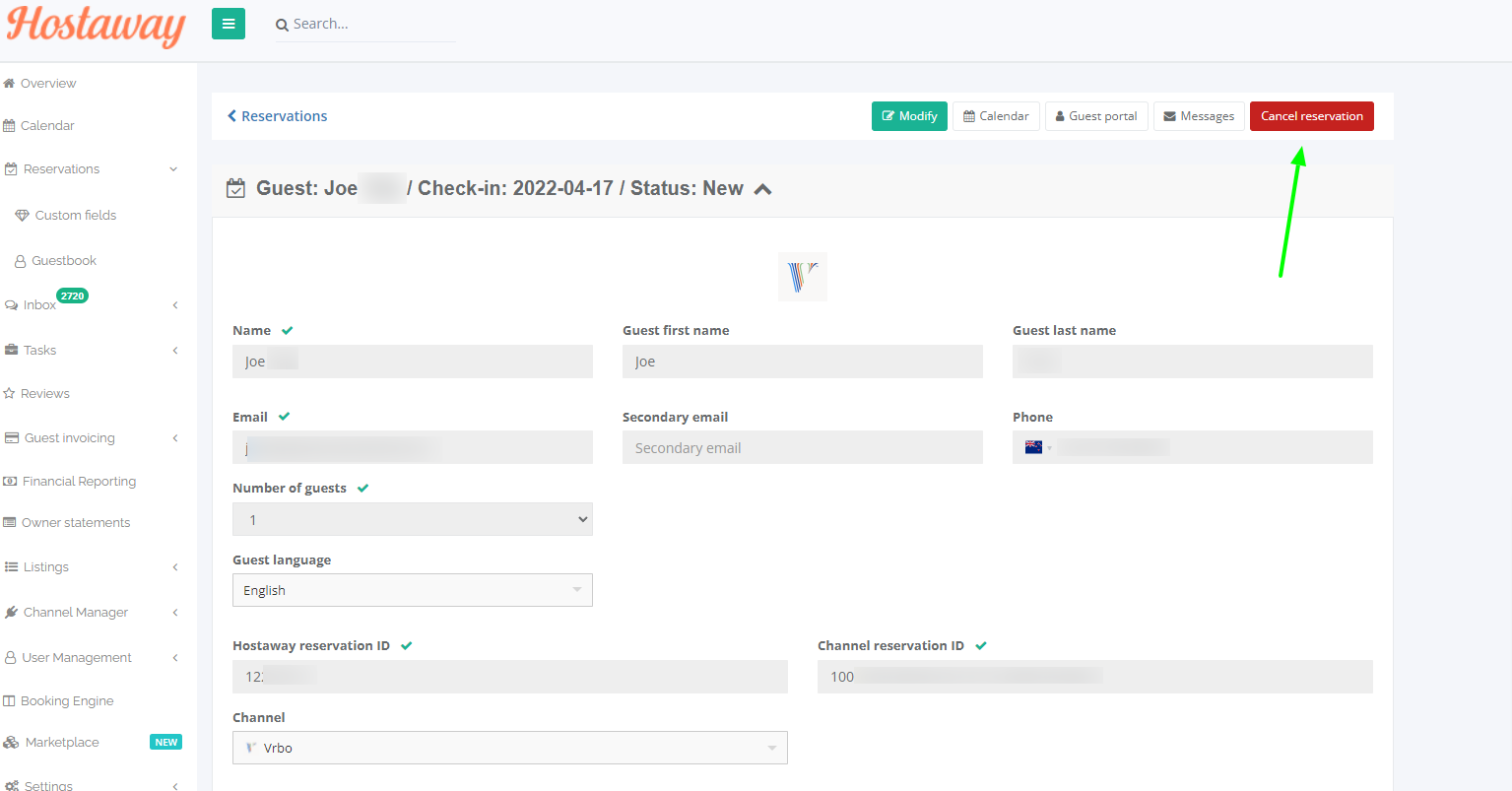 When you click on the cancelation button a popup shows to provide a reason for canceling.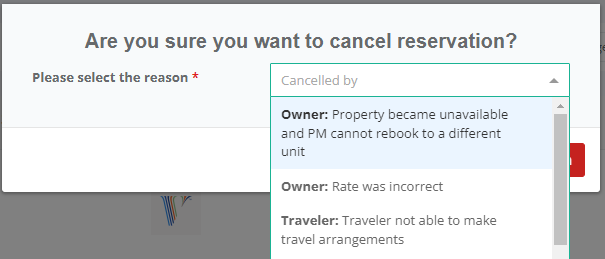 The most common reasons are:
Owner - The property is unavailable and can not be rebooked in another unit. Often due to last-moment maintenance or in some cases a booking mistake.
Owner - The rate was incorrect. Only to use when the day rates by accident were set too low or financial details were missing.
Traveler - not able to make travel arrangements. Often used when the Guest doesn't comply with house rules or can not accommodate other needs requested for the booking.
Traveler - minimum age rule. When the Guest is under-aged or under the age you have set a minimum to allow for booking.
Traveler - no payment received. Guests where the payment for the reservations repeatedly failed or can not be completed.
Guest Initiated Cancellation process :
Guest needs to request it (they have it in the VRBO dashboard that option)

The host needs to approve it (the option will be available in the message received from the guest)

The host needs to cancel the reservation in the Hostaway dashboard with the reason "traveler"

We send an update to VRBO (or VRBO fetches it via API)

Guest receives an email confirming cancelation
Important to know
You should not select Traveler reason if Traveler didn't request the cancellation on their side first. You will receive an email in your mailbox and in Hostaway when a guest requests cancellation within Vrbo.

Canceling reservations may impact your VRBO property rating and could potentially cause "penalties" on your account. When you are not sure if you could cancel the reservation from your end, please contact your VRBO AM to ask for advice.