How to edit prices and adjust rates on the calendar? Follow
Updating prices in the calendar
To edit the price for a specific date on the calendar, you must select the date for the particular listing within the calendar in the 'Multi' or 'Monthly' view. Once a date is clicked there will be a pop-up with options to edit the following:
Selected date range

Pricing

Availability

Rule-sets

Calendar notes
Here you can update the price accordingly and click 'Save' to apply it to all connected channels: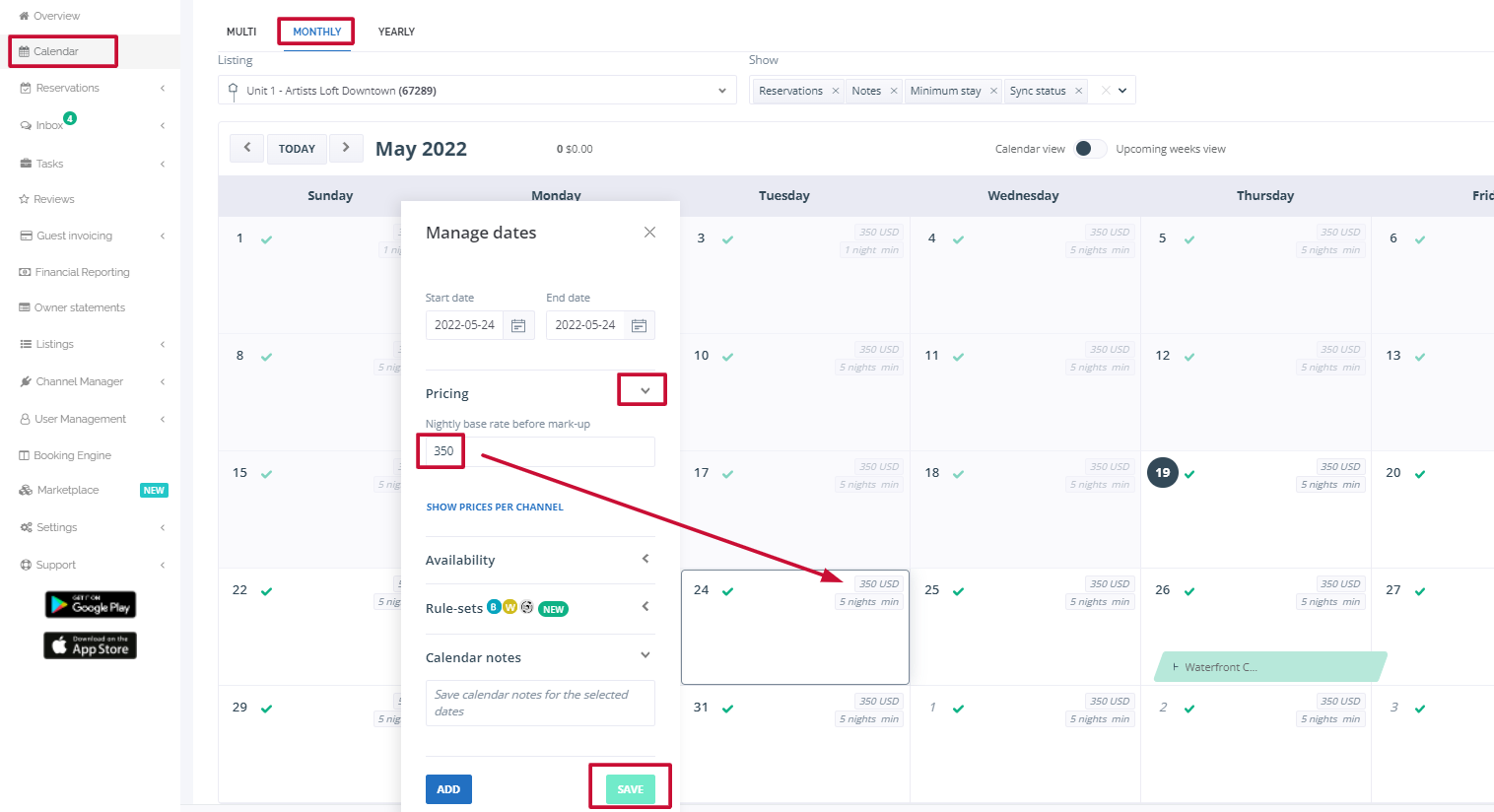 It is also possible to update Rates and Availability for several days with just one action in the Calendar.
There are 2 ways:
Select a day and use the slider to move from left to right through the calendar

Select a day and then use the date selector
Kindly refer to 'How to Bulk update your calendar?' for more information on this.
Adjusting rates or markup for a specific channel
Please note that the prices applied directly in the calendar updates the nightly base rate before the mark-up. A markup is a percentage that is added to the calendar rate before being synced to the sales channel.
How do I adjust the markups?
Go to the Channel Manager > Listings Mapping page and click on the "Settings" button for the selected property:

Which will open this page. (You can now play with markup's for Airbnb Pro as well)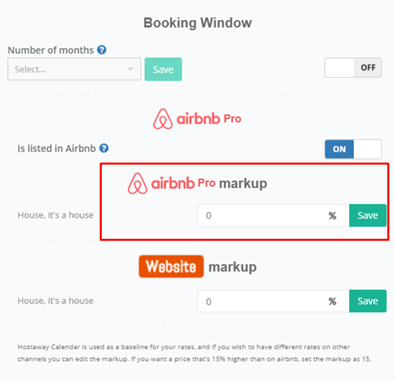 You can also change the markup from Listing > Price and fees - Find out more in this article.
You can refer to 'How to set up a markup percentage?' for more information on this.