How to connect to Cleanster? Follow

Think about those days you returned home from work completely exhausted, only to discover your home needs intense cleaning. You sigh in fatigue and most likely dropped off on the couch, leaving the house as you met it. But leaving all the dirt and grime for another day makes it even more difficult to clean when that day comes. If only you could have someone to do all the cleaning for you with a click of your finger, you wish. Like magic!
At Cleanster, their primary mission is to give everyone convenient and quality access to cleaning services while giving service professionals real work to help them become entrepreneurs with an ethical platform that pays them a living wage. They are starting a movement to make cleaning services available to a broad audience rather than a luxury for the rich. Additionally, they are providing thousands of work opportunities to individuals who love to clean. By creating an easy way to match everyone with trusted, professional service providers at an affordable rate, they're taking the first step toward their mission of creating happiness everywhere.
Steps to connect to Cleanster
1. Sign up for a Cleanster account here.
2. Click on the Short-Term Rental icon and go to " Connect to PMS" as seen below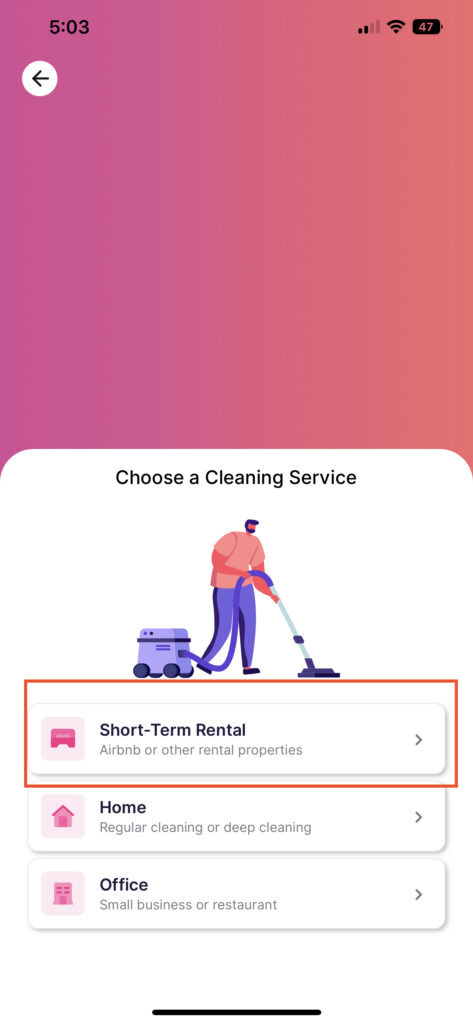 3. Click on "Connect to PMS"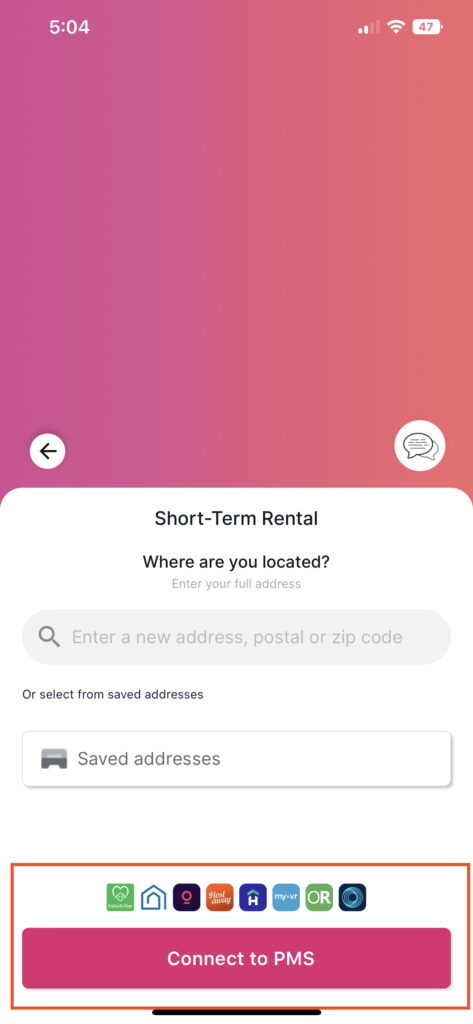 4. Click on "Connect" on the right side of the Hostaway Logo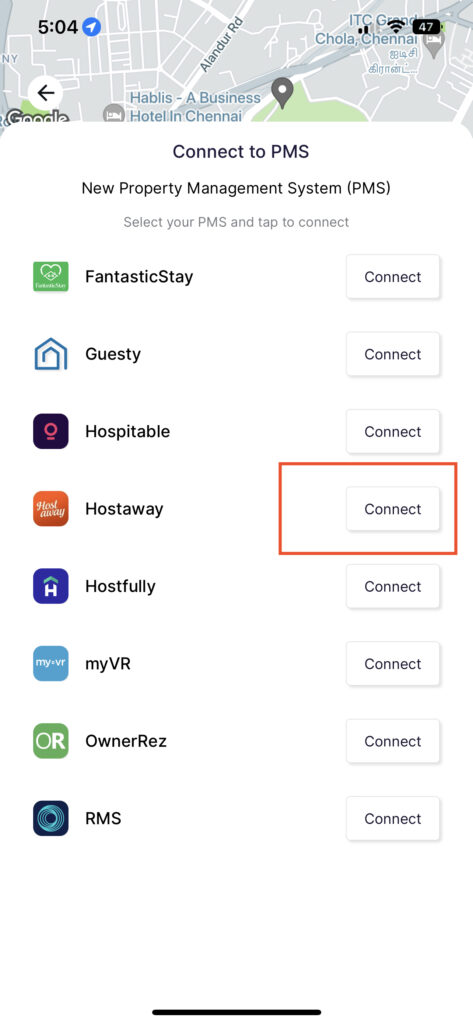 5. Go to the Hostaway Dashboard.
Click on 'Marketplace' within the dashboard, then search for the relevant partner and click on the 'Connect/Configure' button available there:



This will expand the partner box and you can click on 'Connect' again to start generating the Keys:



Then you can click 'Create' to generate the API Key:



The new credentials will then be presented on the screen. Please make sure to copy and save the API Key safely as it will be visible only once:




6. Copy and Paste your Hostaway Client ID and API key and click "Connect" If you need help finding that please check our tutorials here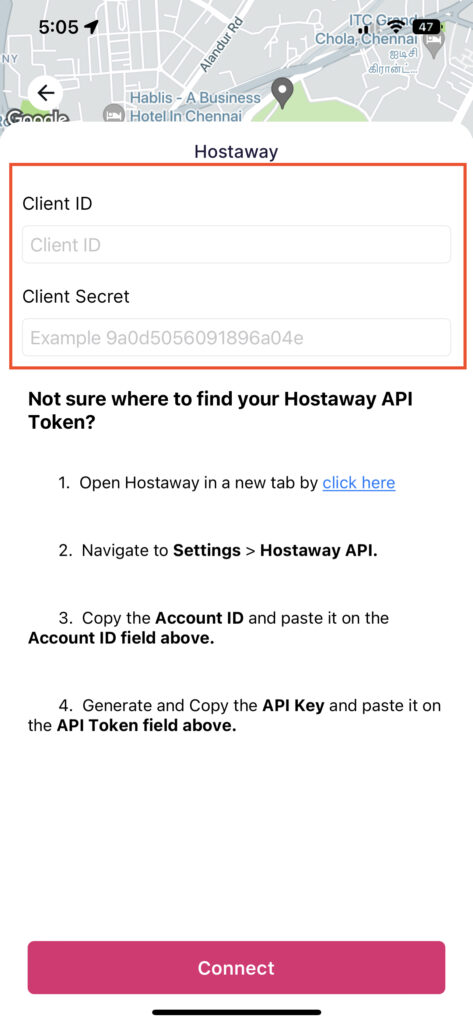 7. Select the property you want to add by clicking the "check mark" or "Select All"to import all data on the right side of the property address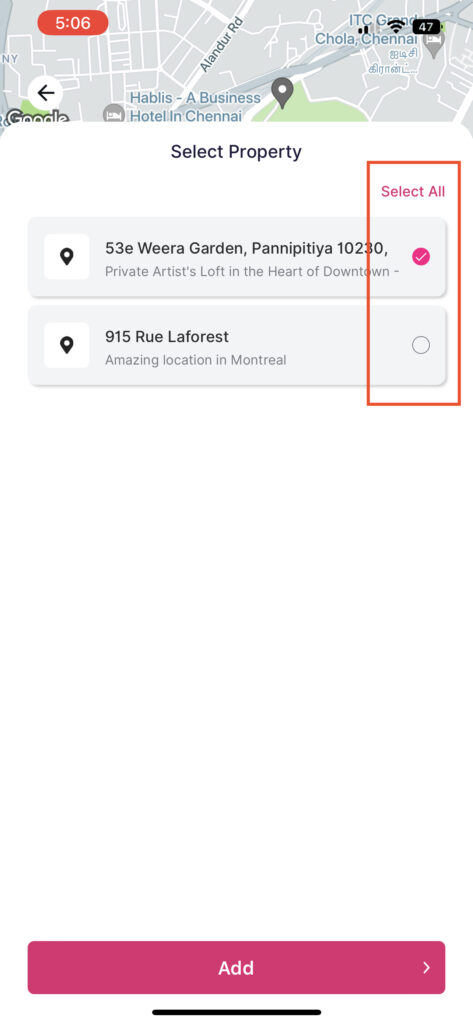 8. Our system automatically collects the rooms and bathrooms so you can review the estimated hours and adjust the hours, supplies, wash & dry and automate auto-booking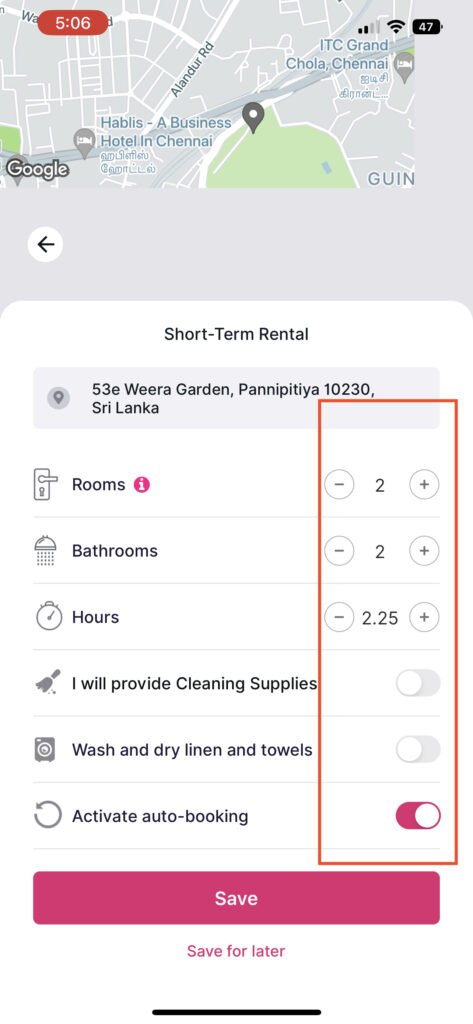 9. Click Save and go to Saved Address you will see the Hostaway logo tagged to the property



Remember: there is an extra fee if you ask the cleaner to bring supplies and the supplies don't include a vacuum, mop, or broom. If you need help please reach out to support@cleanster.com