Respond to Airbnb Reservation Alterations Request Follow
Respond to Airbnb Reservation Alterations Request

We are thrilled to announce that you can now Accept an Airbnb Alternation request via Hostaway Dashboard
Now when guests request an alteration you will receive a notification to respond to the alternation request.

Respond to the request by navigating to the Dashboard
Inbox > pressing the "alteration requested" button in the inbox > review the requested changes > approve/decline

Note - Approving makes the necessary changes on Airbnb and Hostaway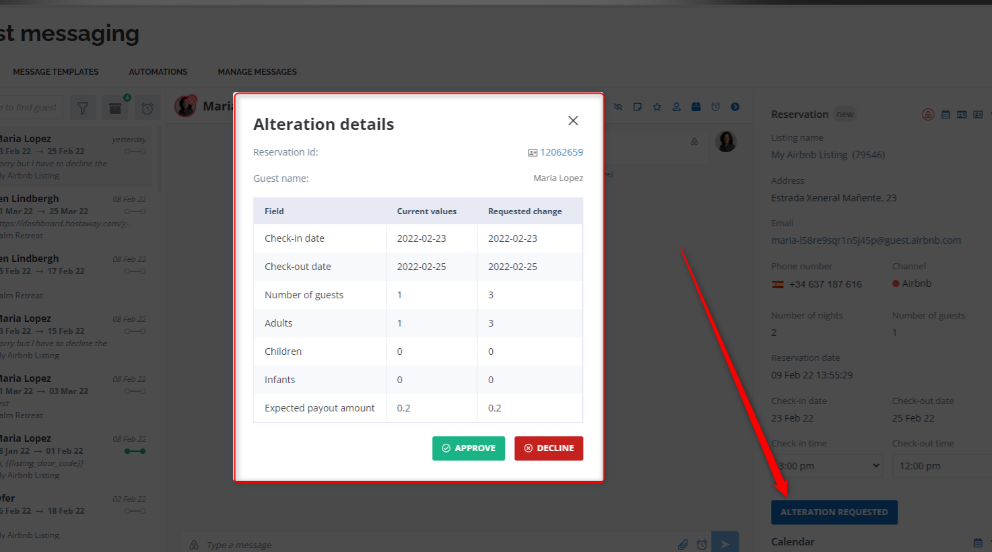 You can also find the logs in Reservation page showing the history of alterations requests in the reservation.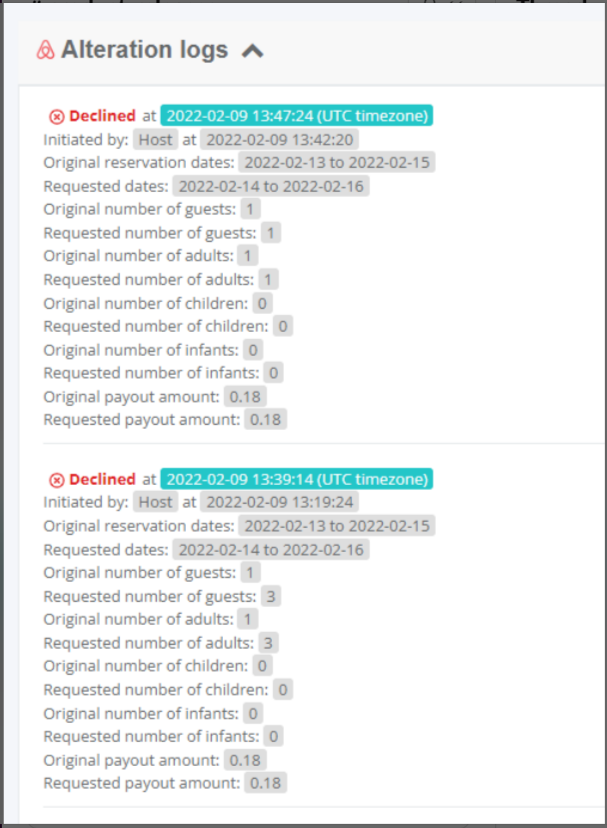 Account holders and Users have the permission with "modify reservations" can respond to an alteration request.