Partner Reservations (Public API) Follow
Partner Reservations (Public API)
Reservations that are received from partners who use Hostaway Public API for eg: ICND are recorded under the new channel "Partners".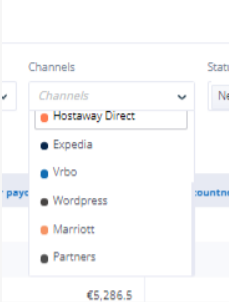 Partners use the public API but the reservations were coming as Direct reservations previously but now they will be coming as "Partners".
The objective behind introducing a separate channel for Partners is to create automation based on that channel or to use filters to check data based on that channel and understand how much our clients are making from them.

If you want to enable the Partner channel, please send an email to support@hostaway.com. Activating it will show the channel in several filters, icons, CSV's, etc.