Financial Reporting - Understanding Graphics Follow
Analytics - Graphics
In Financial Reporting > Analytics page you will find 2 different graphics: one that shows progress on dates, and another pie chart shows reservations received per channel: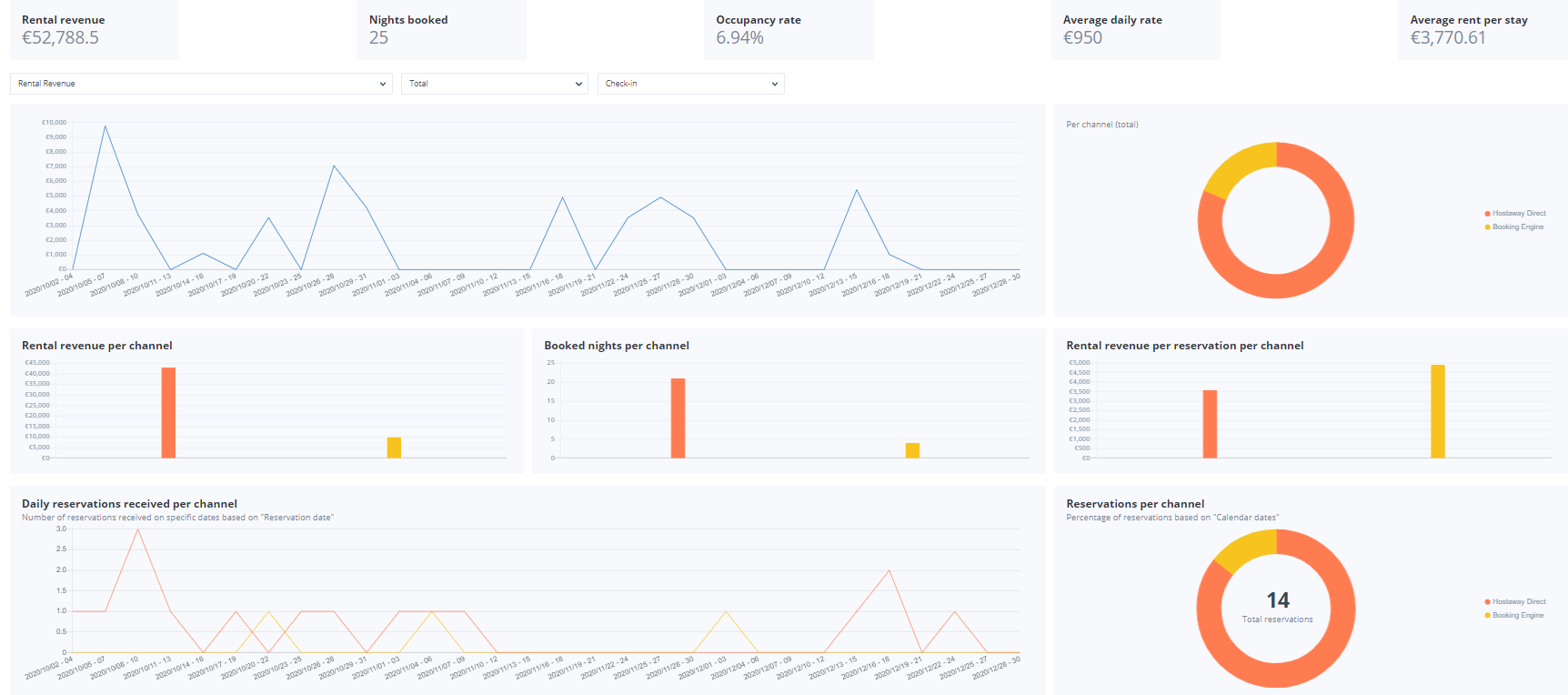 Both graphs depend on filters on the top bar. The first graph is created by the chosen formula (by default Rental Revenue, but any formula can be selected).

You can also filter by event (check-in, check-out, reservation creation, and calendar) as we offer in Listings Financials. The main graph can also be split between channels: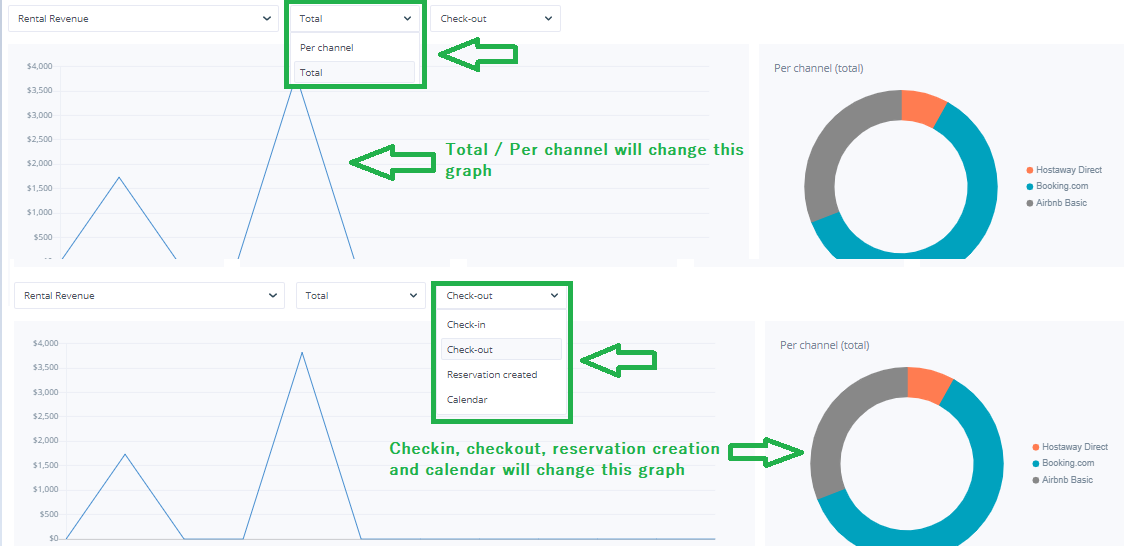 Reservations per channel graphic show the percentage of reservations based on "Calendar dates". On the left side graphic, you will see the number of daily reservations per channel and on the right side the pie chart will show the % of reservations per channel:

Graphic Meanings
Rental revenue per channel: The reservation revenue for each channel for the listing.
Booking nights per channel: The booking nights per channel for the listing
Rental revenue per reservation per channel: Revenue calculated based on reservation for each channel
Daily reservations received per channel: Calculation of the number of reservations received on specific dates based on reservation date.
Reservations per channel: Progression during the days for each channel.
By default, it will reflect as a bar chart in the analytics of the main graph and the daily reservation receive per channel graph. You can select from the drop-down if you wish to reflect the charts as a line chart.




Graphic intervals
From 1 to 29 days we show 1-day intervals
From 30 to 60 days we should show 2 days intervals;
From 61 to 90 days, 3 days intervals
And then it will show monthly