How can I change the listing order in the multi-calendar? Follow
If you want to change your listing order in the multi-calendar
You can update the order of your listing on the multi-calendar by changing the order on the Listings page.
Go to Listings > select "Listings order"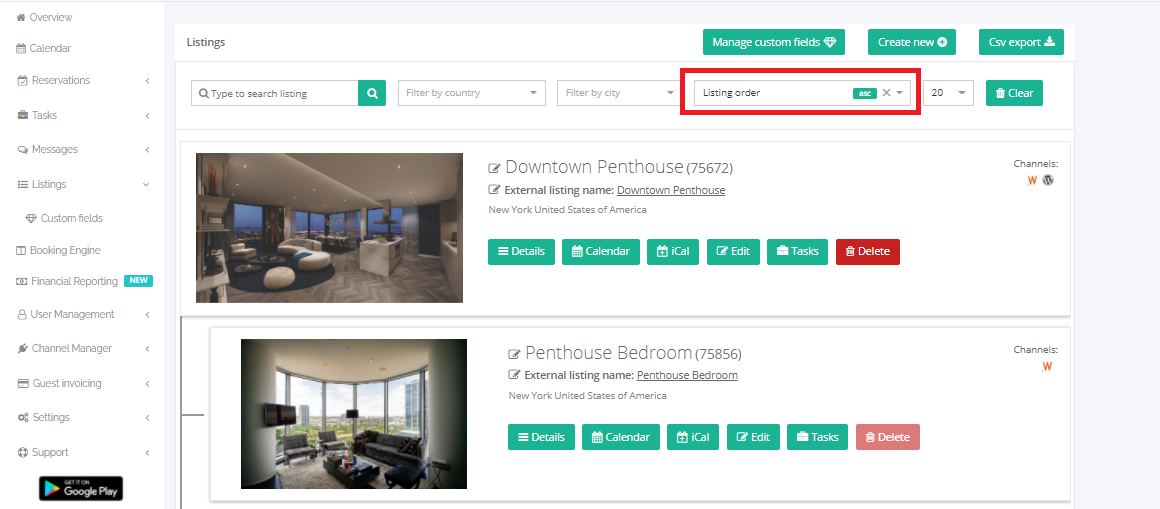 Then, drag and drop your listings in the order you wish to have them displayed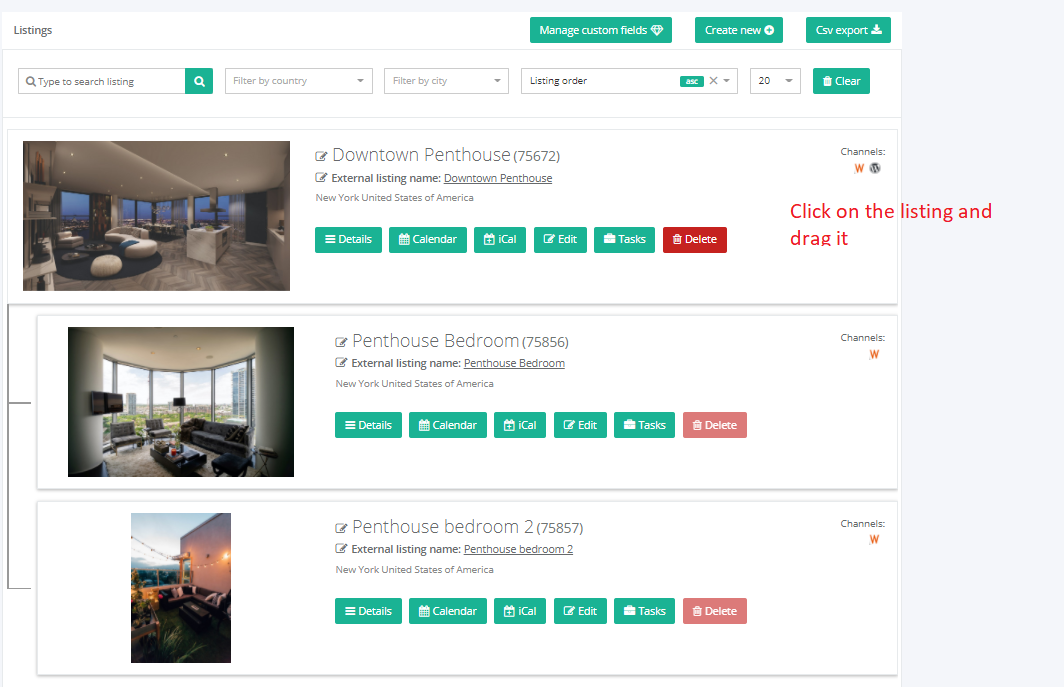 New position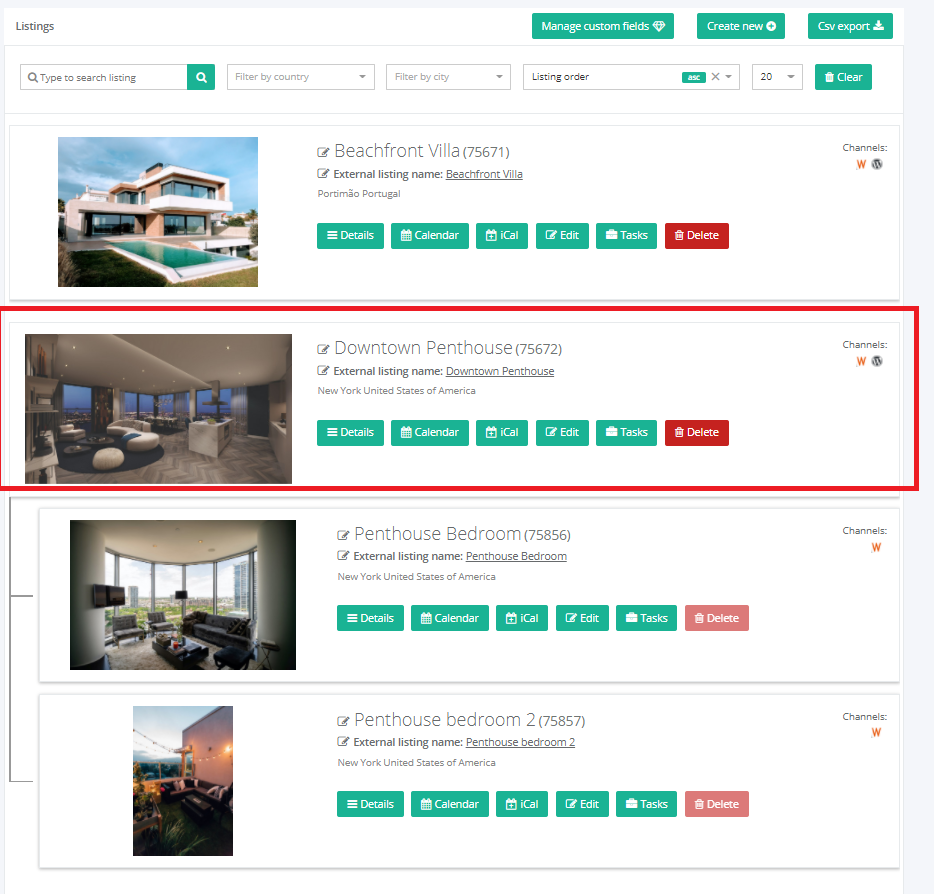 In the same way, you will see your listings on your multi-calendar

Note: parent-child listings relation will remain as one unit and you cannot split them.
Also please bear in mind that you need to do the changes in the listing section with the option "Sort by" using "Listing order asc" or "Listing order desc".