Hostaway Reservations Breakdown and Direct channel Fees Follow
Hostaway Reservations Breakdown
This feature is only available for Hostaway reservations:
Direct reservations
Booking Engine reservations
WordPress reservations
It is only available for reservations made after the feature activation.


What is Hostaway Reservations Breakdown?
We offer the possibility, for Hostaway reservations, to see the price breakdown directly in a reservation:

To have accurate Financial Reporting, you might want to change the Base Rate or any other price. Changing any amount here will update the Total Price.

How to use this feature
For Booking Engine and WordPress reservations, you will need to go to Reservations > Click on Details > Click on Edit > You can then edit the different values and then click on Save.
For Direct Reservations, when you create the reservation, the system is going to calculate the total, based on your Calendar daily rates, your taxes, and your cleaning fee. Do not edit manually this total, yet. If you edit the Total Price during the reservation creation, the other fields will not be updated.
ie: The Total Reservation is 2.000 EUR. You have a Base Rate of 1.800 EUR, a Cleaning Fee of 150,00 EUR, and taxes of 50,00 EUR. If you change the total, during the reservation creation, from 2.000 EUR to 1.500 EUR because you want to give an offer or a discount, the base rate, cleaning fee, and taxes will remain the same (Base Rate 1.800 EUR, Cleaning Fee 150,00 EUR and taxes of 50,00 EUR for a Total Price of 1.500 EUR)
So, you will need to create your Direct Reservation without editing the price and then save. Once created, you will be able to click on Edit and then edit the Base Rate and other fields. The total price will update automatically.
Direct channel Fees (extra fees and extra discounts)
These fees can be applied to Direct Reservations coming from the Booking Engine, WordPress plugin, and the Hostaway Dashboard.
You can create extra fees and discounts directly from Listing > Edit > Price & Fees



Direct channel fees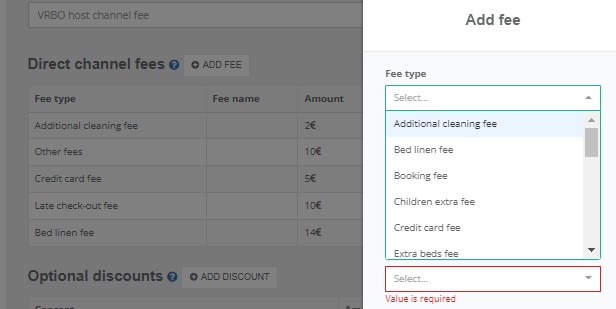 You can select a fee type, and amount, choose between flat or percentage, and to what you want to apply this new fee (per guest, per reservation, per night, per guest per night).
Credit card fee
Kitchen linen fee
Linen package fee
Transfer fee
Wristband fee
Extra beds fee
Service fee
Bed linen fee
Booking fee
Pet fee
Ski pass
Tourism Fee
Children extra fee
Resort Fee
Insurance Fee
If you make the fees mandatory, they will always appear in the reservation and are not removable by the guest. The mandatory direct channel fees are automatically added to the Hostaway reservation amount during checkout.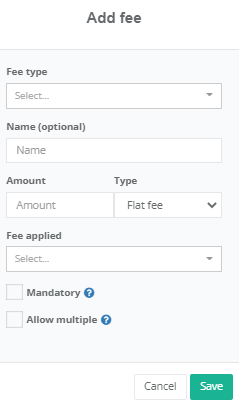 If you select the direct channel fee is not mandatory in the listing level, you have the option to select the fees once the reservation has been created. Once you edit the reservation, it will edit the Total Price of the reservation.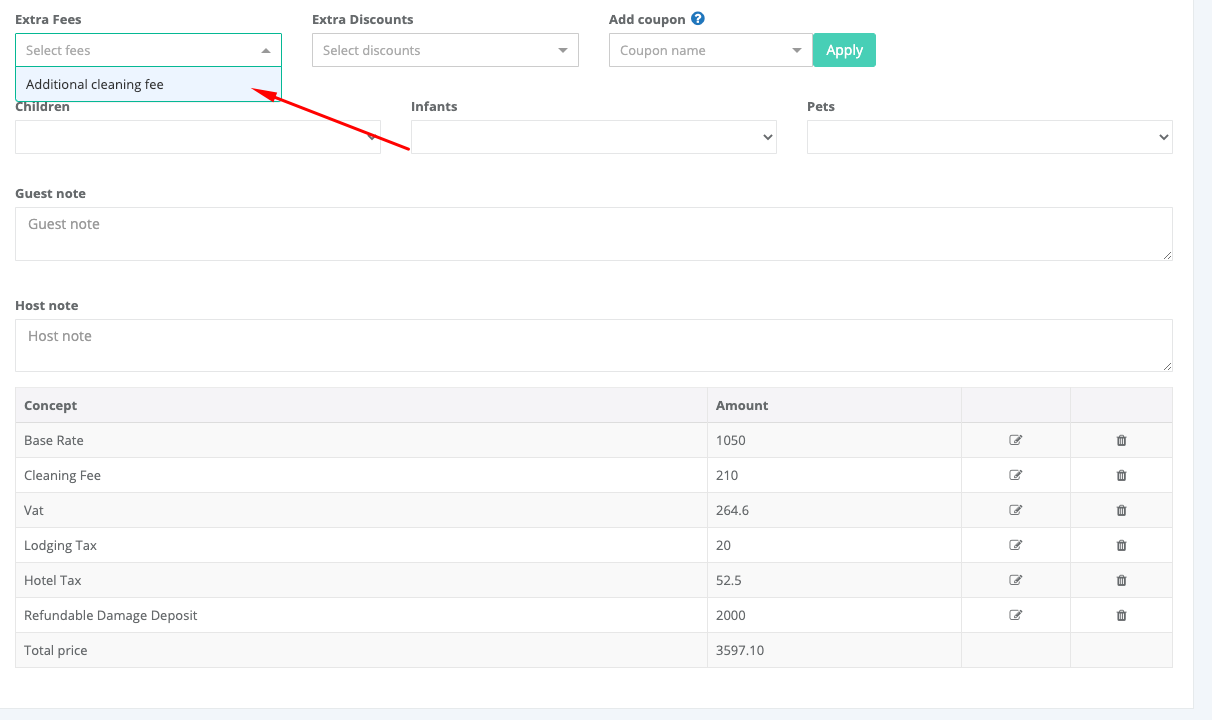 Note: The percentage of the optional fees such as credit card could be either applied to the base rate or the entire reservation amount.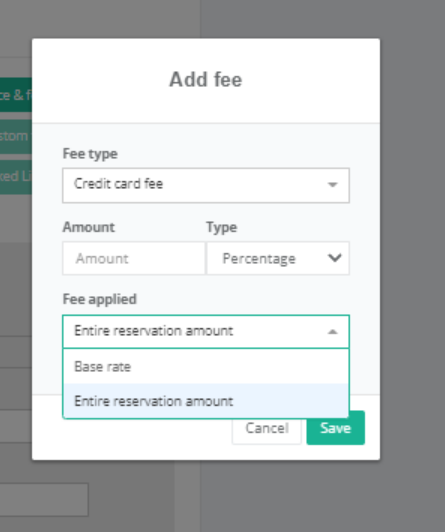 Optional Discount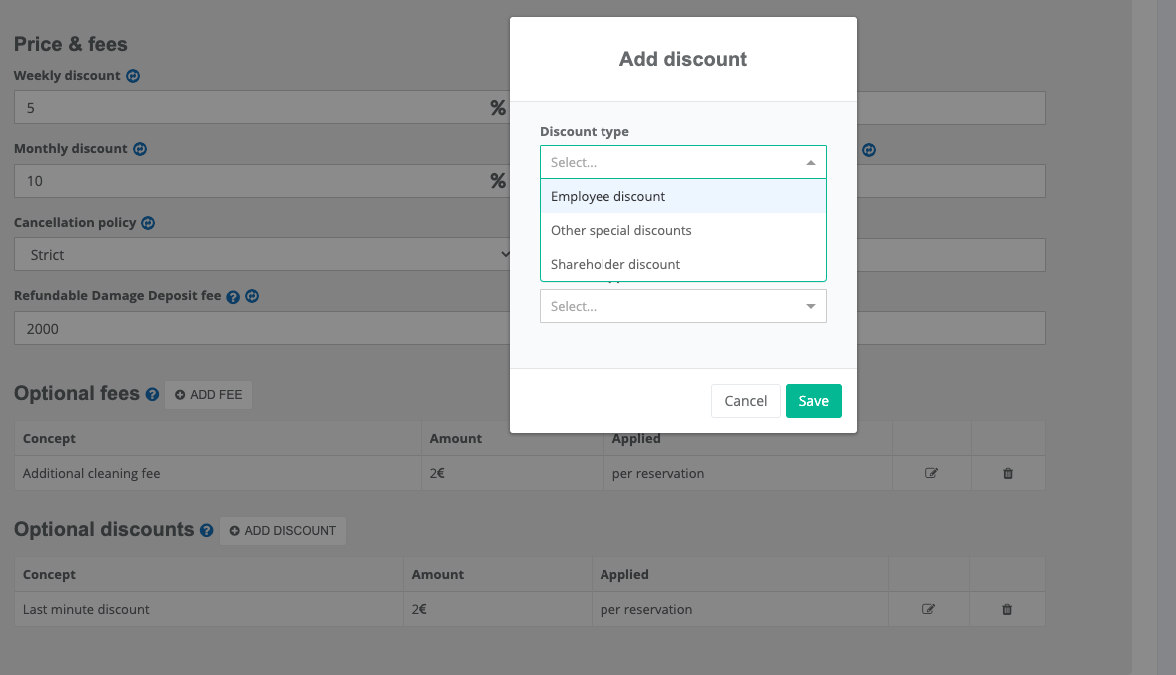 You can select a discount type, an amount, choose between flat or percentage, and to what you want to apply this new fee (per guest, per reservation, per night, per guest per night).
These discounts are only applicable manually in a Direct reservation and not through the Booking Engine.