How to add a door code into automation? Follow
If you are using a door code system and want to provide this information to your guest, you can include it in the automated message.
There are 2 ways of using it:
You can use a standard field called Door code in the message: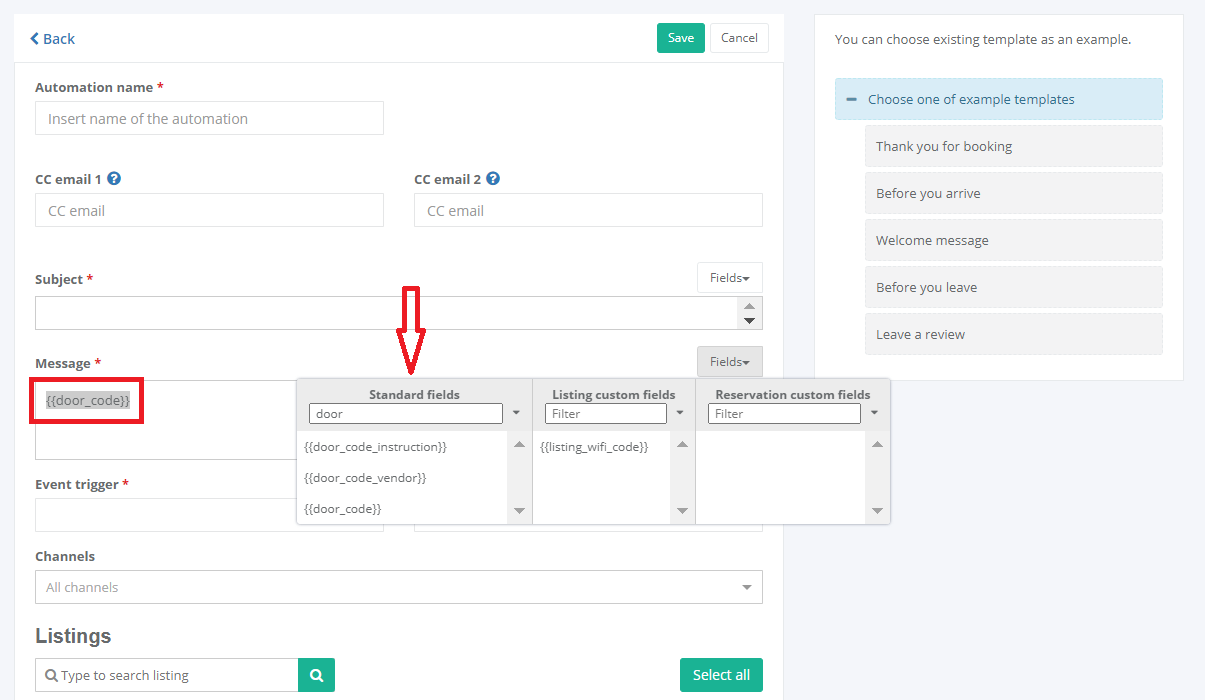 This information comes from the Reservation > Door code field: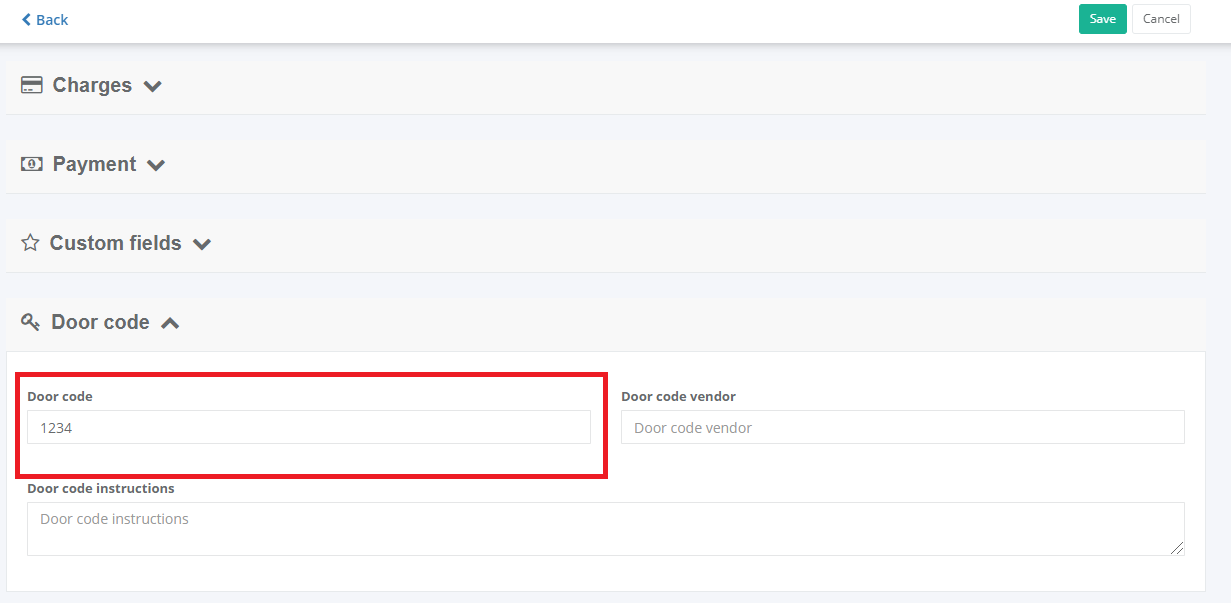 * Please keep in mind that you have to instant this information manually.
If this field is empty (in the reservation details), the system will add a door code from the listing information: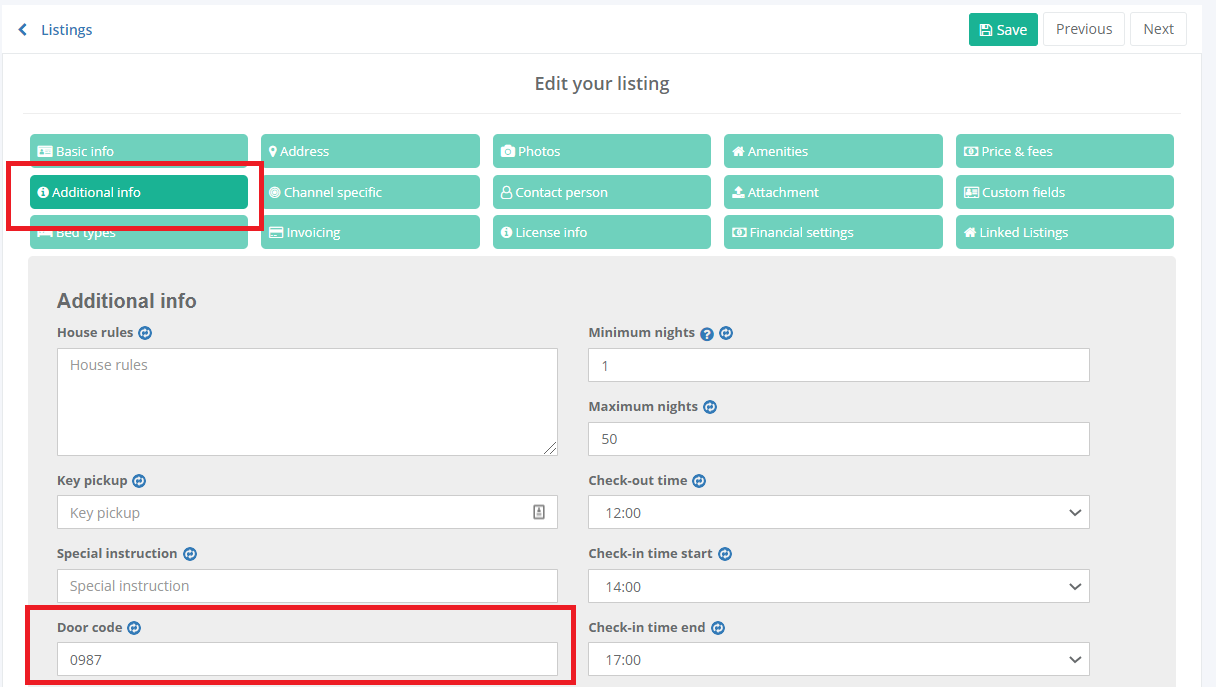 You can create a custom field on the reservation level:

Once created, you will find this field in the reservation details: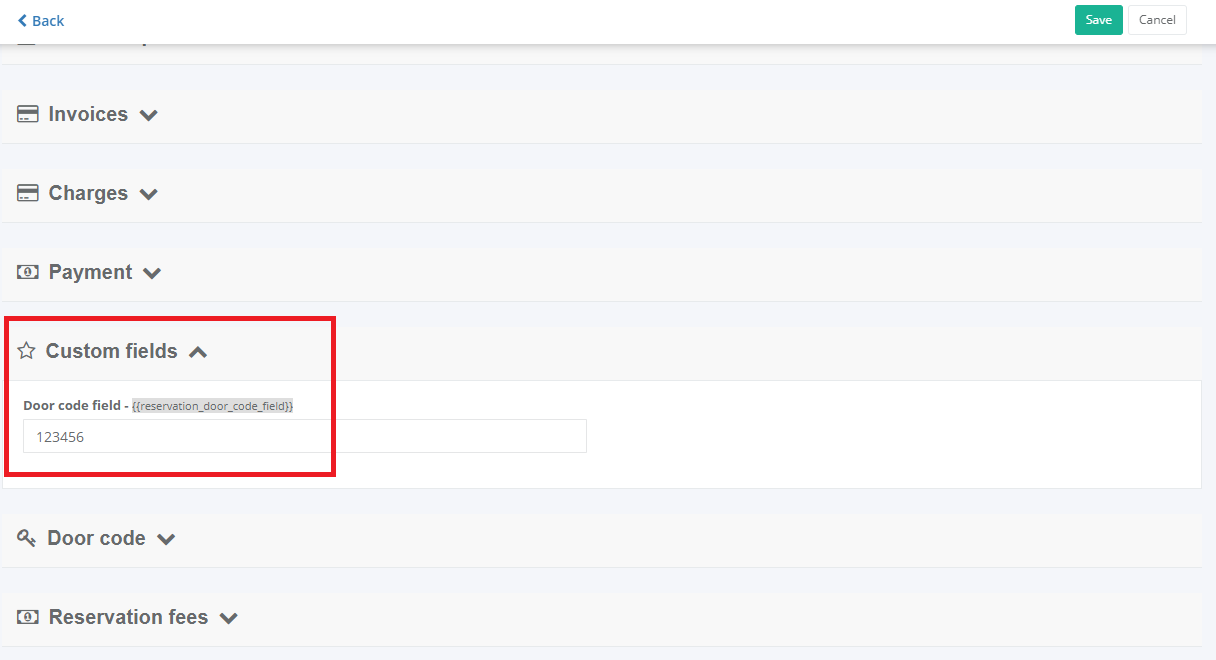 You have to add a door code manually.
This custom field can be used in the automation: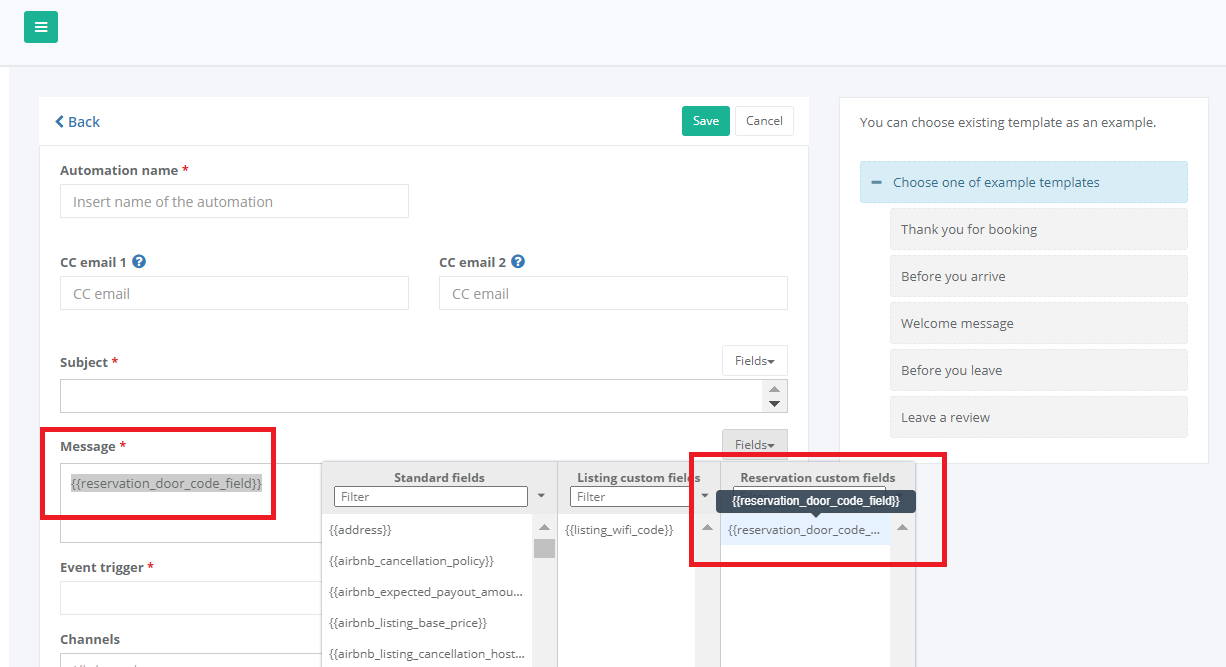 In case this information was not added previously (door code) before sending the automated message, a custom field space will be blank.