To add or map a new Airbnb listing you'll need to follow the below steps:
1. Click in "Channel Manager" followed by "Channels"
2. Click in "Configure" in front of Airbnb Pro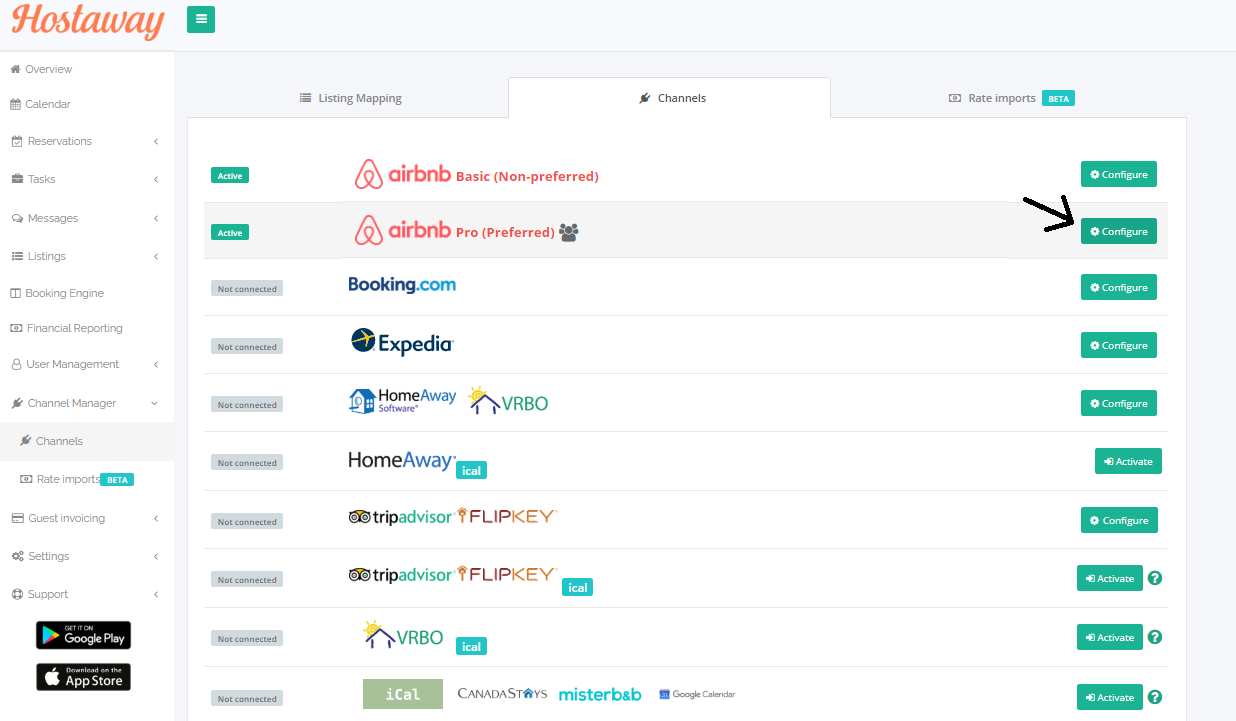 3. In the account the listing is in, click in "Import & Mapping"

4. Depending on what you need, either click on "Import" or select the listing and click map:

Import: It is for situations where the listing you have in Airbnb does not exist in Hostaway. By clicking Import a new listing will be created in Hostaway and connected to the one in Airbnb.
Maps: You connect the Airbnb listing to an existing listing in Hostaway. It will not create a new listing in Hostaway and that is why you need first to select the listing you want to connect to in Hostaway and only after click in "Map"
Important note: to import or map a listing in Hostaway, the listing needs to be active (listed) in Airbnb and you need to be primary owner of the listing there.
Also, please note that if your listing is not suitable for children, make sure in Airbnb the reason why it's not suitable is filled out (under "booking settings" > "house rules")