Reservations: Reservation Stored & Channel Active Follow
How to identify if a reservation is stored and if a channel is active?
In the Hostaway software, you will find two fields under the reservation overview page and reservations detailed view called Reservation Stored and Channel Active. Below we outline the meaning of these two fields and how you can use them. When un-mapping a listing, the Dashboard will ask if you wish to store reservations or not.
Reservation overview page
When you select from the filter columns these two fields to be shown, you will see them behind any reservation you have in your Hostaway account.




Reservation detailed view
When you open the detailed view of a reservation both these statuses will be shown.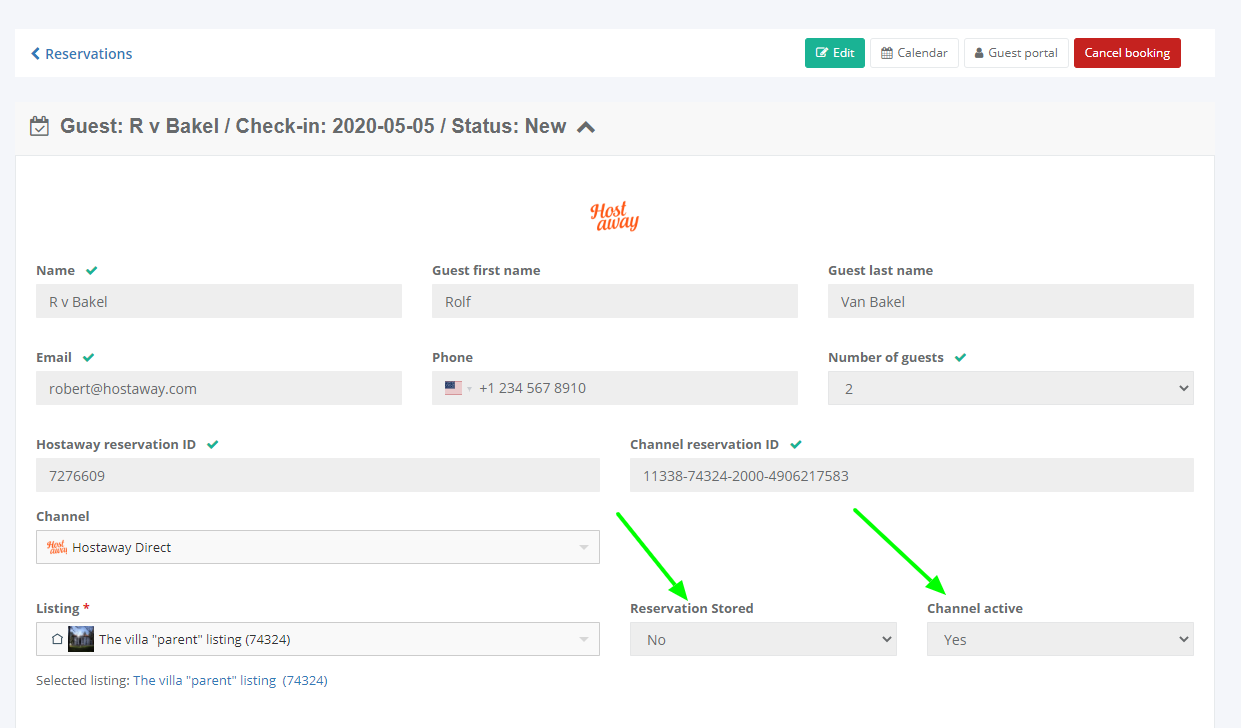 Statuses Meaning
Reservation Stored
In some cases, you may wish to deactivate a specific channel for the listing in Hostaway. When you unmap a listing or reactive an API channel, Airbnb, Booking.com, or Expedia, the system will ask you if you wish to "keep the reservation details stored".
Status = No means that you have not unmapped or disconnected the channel for them

Status = Yes means that you have at some point unmapped or disconnected the channel after the reservation was made
Reservations stored in the past will in some cases not update anymore even after reconnection of a channel. It's strongly recommended to keep a close eye on these reservations for changes made on the mentioned channel after storing them.

Channel Active
Similar to the above actions in some cases you may have disconnected a channel connection with the Hostaway software. Based on this the software shows you if the reservation is still connected with the channel.
Important: There are many ways you can disconnect a listing from a channel and reconnect it afterward. The statuses Reservation Stored and Channel Active should be considered as an indication to keep a closer eye on it.