Airbnb Official Special offers Follow
Airbnb Official Special offers
Special offers allow hosts to set a custom price for a guest who sends a booking inquiry. If a guest has already submitted a reservation request or has confirmed a reservation, the host doesn't have the option to send them a special offer.
On a first release, you'll only be able to manage Special Offers from the reservation section in the Hostaway Dashboard. In the future we will add them to messaging and calendar and for the app, mimicking the exact same logic and offering the same options for each scenario, similar to what already happens for inquiries.
Inquiry received in Hostaway
When the host receives an inquiry, some options will be shown in the reservation: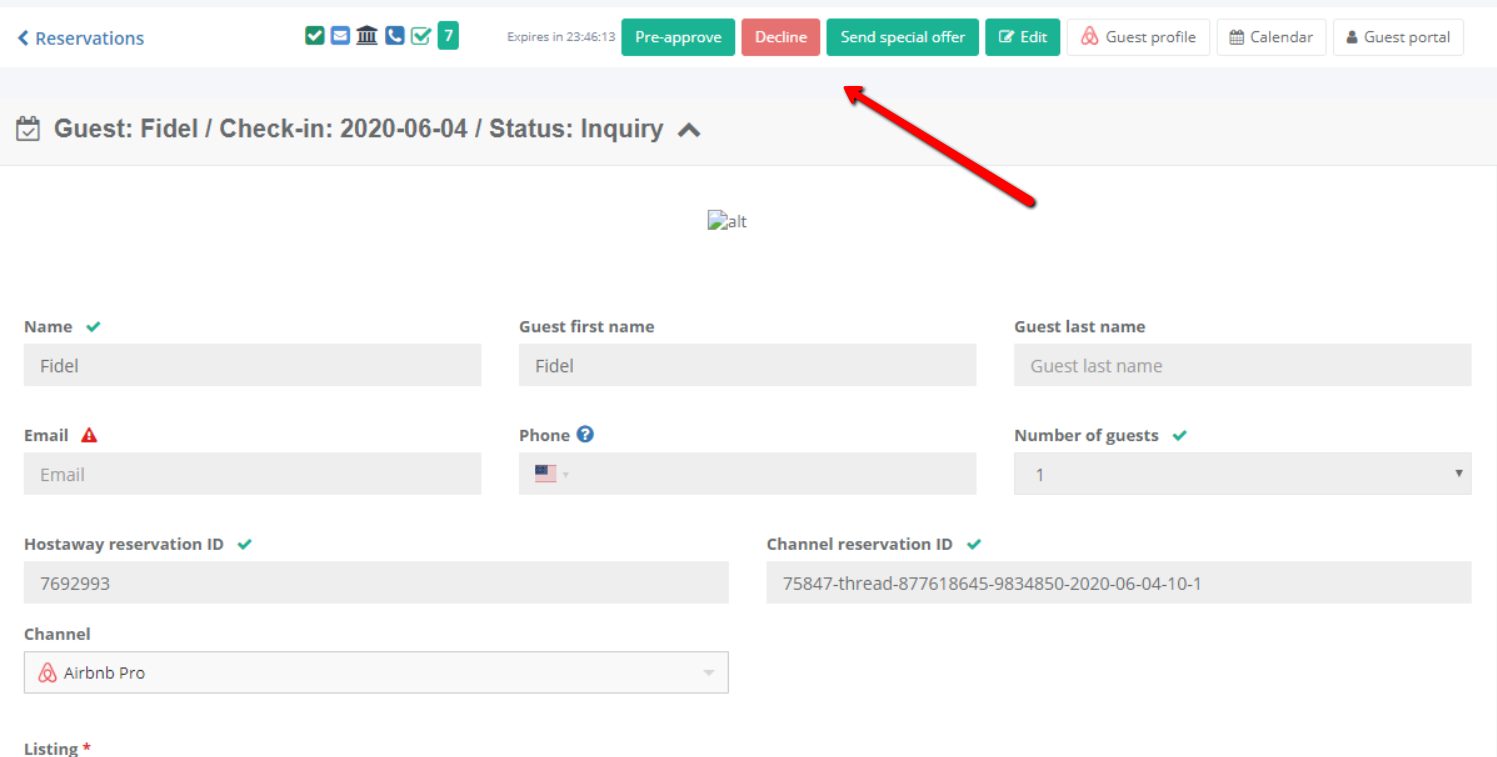 Pre-approve: it is the same as it was before but new options are offered in this status (they will be mentioned below)

Decline: Hostaway decided to include this but it is basically to inform that this action must be undertaken in Airbnb, as their API doesn't provide that option. In any case, not declining doesn't have consequences (you only need to reply to the inquiry, declining it is not mandatory).

Send Special Offer: It will allow sending a special offer to the guest.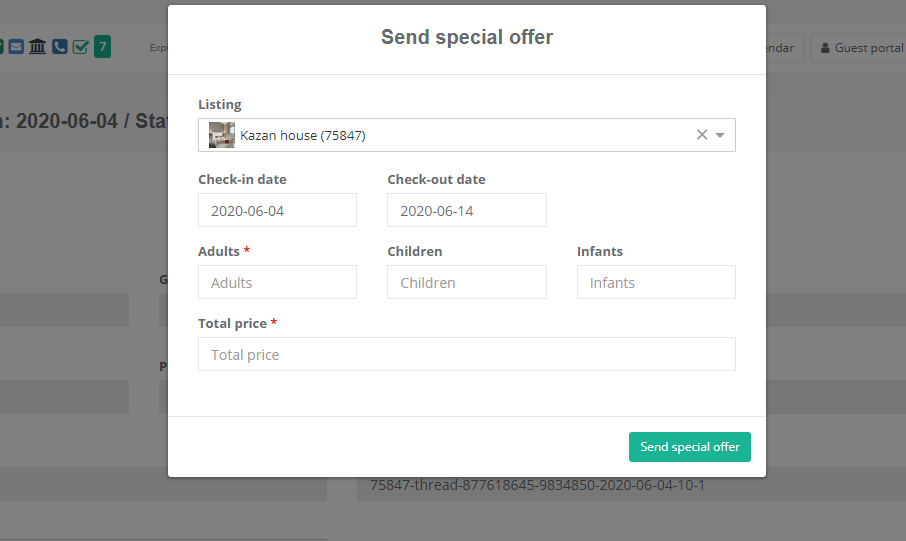 Special offers allow doing changes in:
Listing

Check-in/out dates

Amount of adults/children/infants

Total price
Once a Special Offer has been sent
After sending a Special Offer the options shown in the inquiry will change (as shown below). Sending a special offer gives the guest the option of accepting it in the next 24h.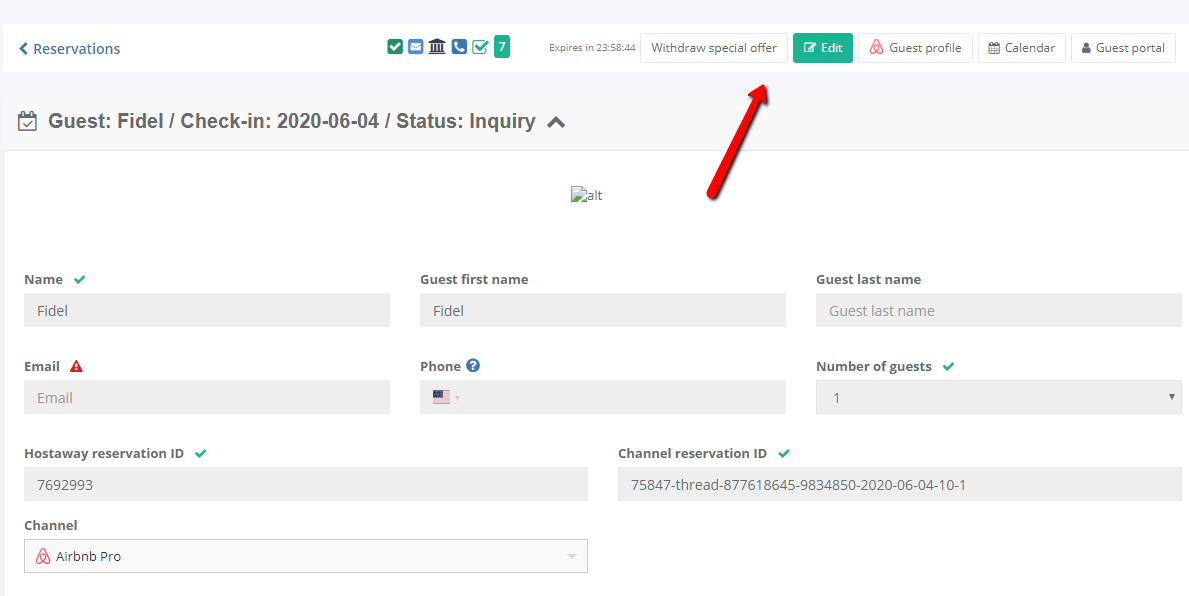 This is what the guest receives in Airbnb and can accept within 24 hours of the offer being sent: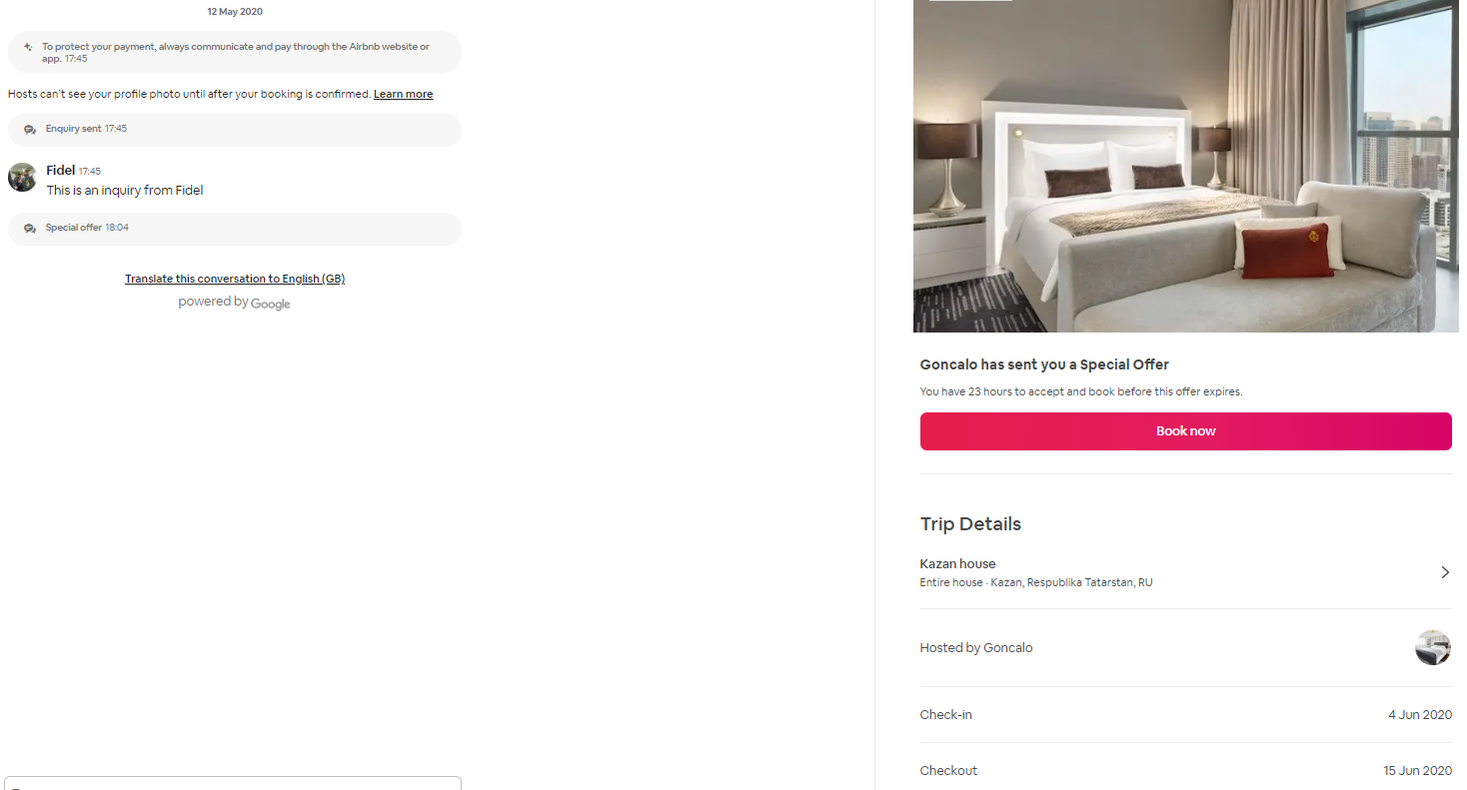 As soon as the Special Offer is sent (and in the first 24 hours) the only possible option is to withdraw the special offer which will erase that special offer and bring back the original and classic inquiry status.
After 24h of no answer, if you desire, you'll be able to resend a special offer (resend will show the pop-up with the old special offer but editable).
After pre-approving
After pre-approving, the guest will have the option of confirming that reservation in the following 24h, proceeding to the payment which will convert this inquiry into a new reservation. However, until the guest confirms (if he does) it will be possible to:
Remove-preapproval: This will bring us to the scenario prior to the pre-approval
Send a special offer: Same as explained before, it will overwrite the pre-approval. Every new special offer overwrites the old one (including pre-approvals)
After 24h of no answer, the inquiry should turn to expired, but it will still be possible to send a special offer.