You have 2 ways of creating a single invoice. You can create an invoice from Guest Invoicing module > Invoice:

or create an invoice from Reservations: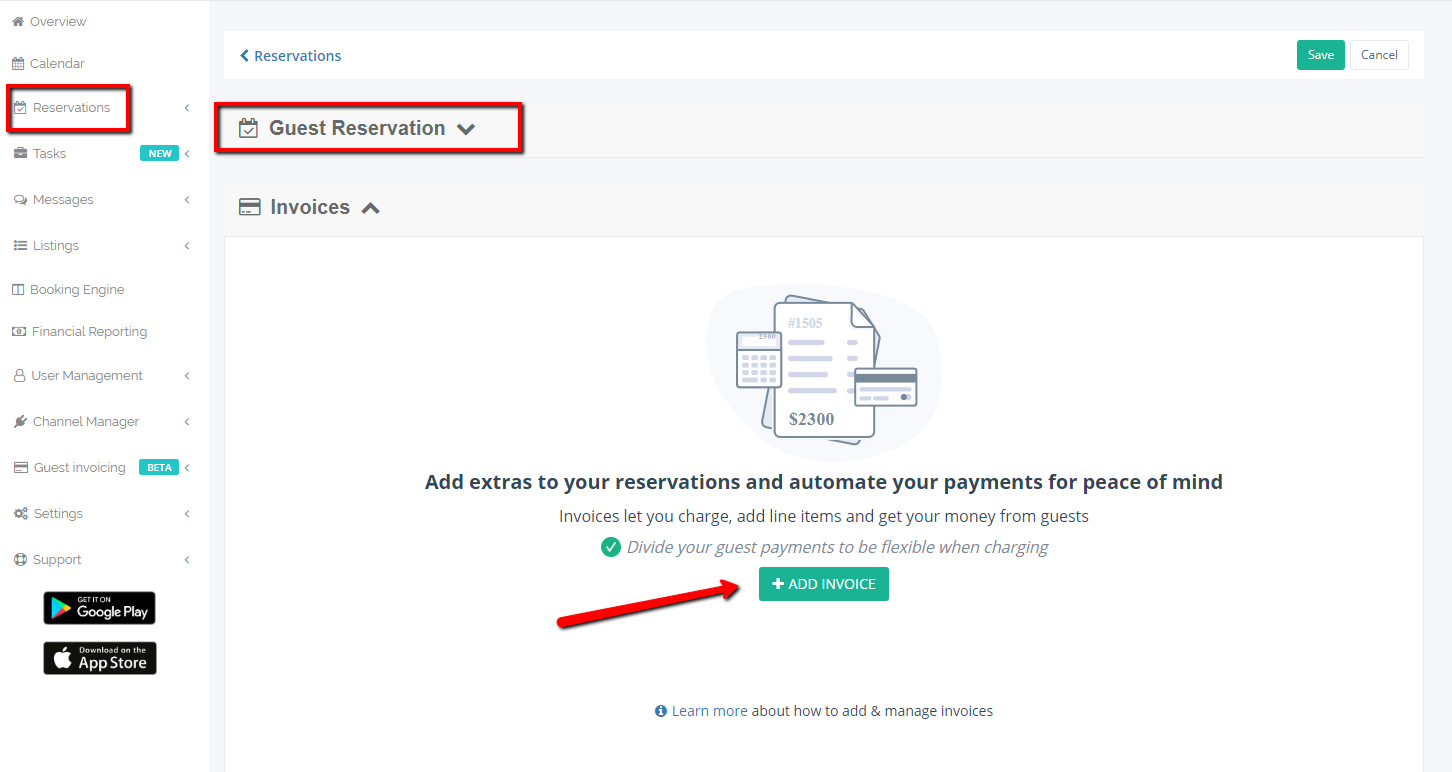 Adding Details
When you create a new invoice, you will need to add some information. Please see the screenshot below: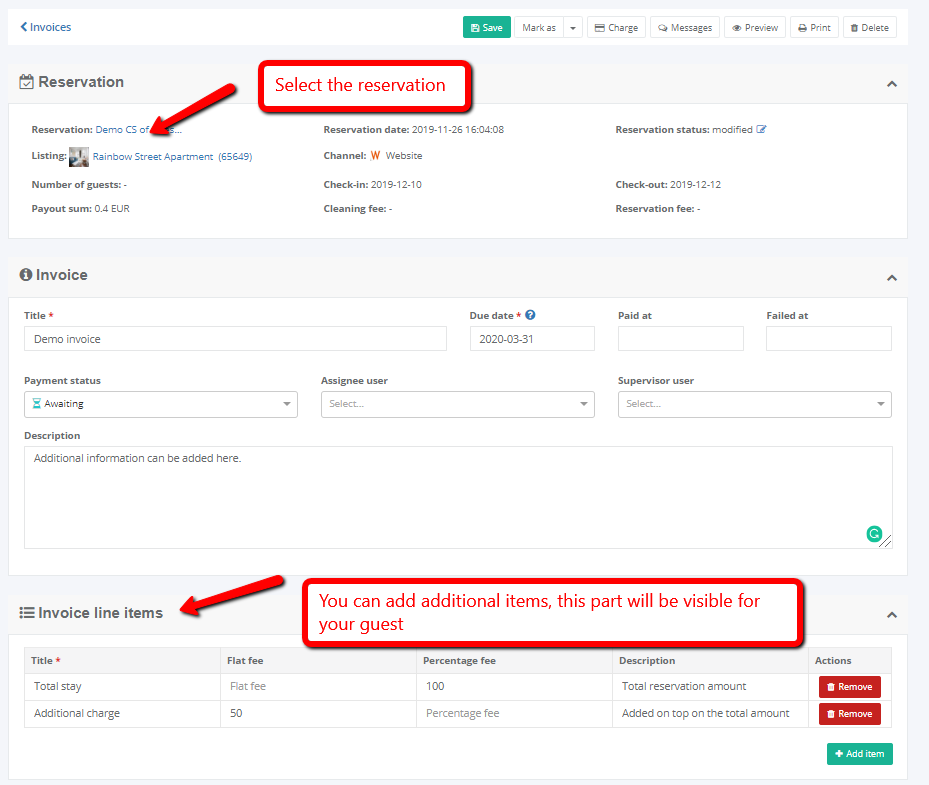 Once the information is completed, please don´t forget to save the invoice. If you need to charge your guest, please check this article.
How to Delete an Invoice?
If you like to delete an invoice you can simply go to Guest Invoices> Invoice> Click on the ¨Invoice¨to get redirected to the reservation details > On the top right you will see an option called "Void":


Don't forget to read the pop-up message and click "confirm":



The void option will allow you to access the invoices even after deleting (void) them. Charges not charged yet will be canceled by clicking on this option.