You have 2 ways of creating a single invoice. You can create an invoice from Guest Invoicing module > Invoice:

or create an invoice from Reservations: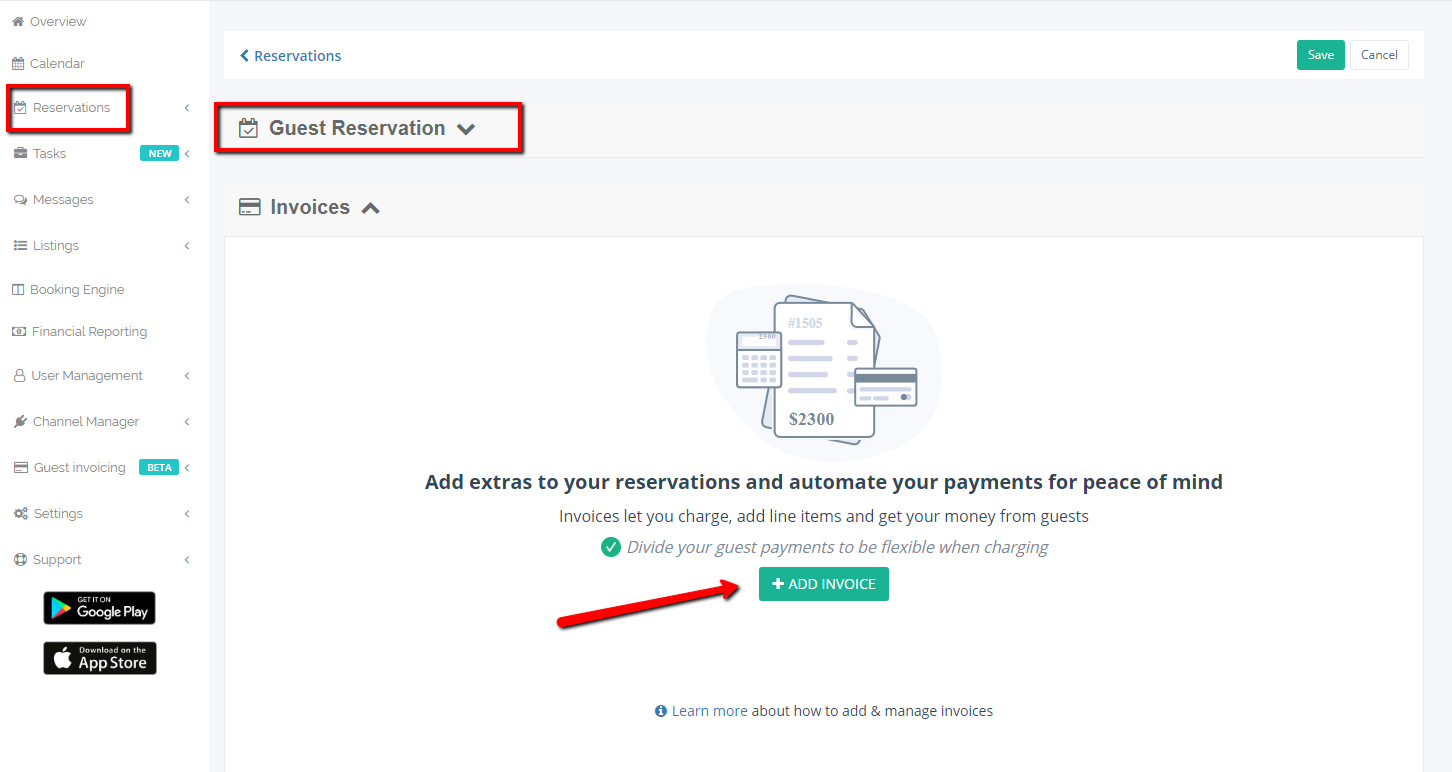 Adding Details
When you create a new invoice, you will need to add some information. Please see the screenshot below: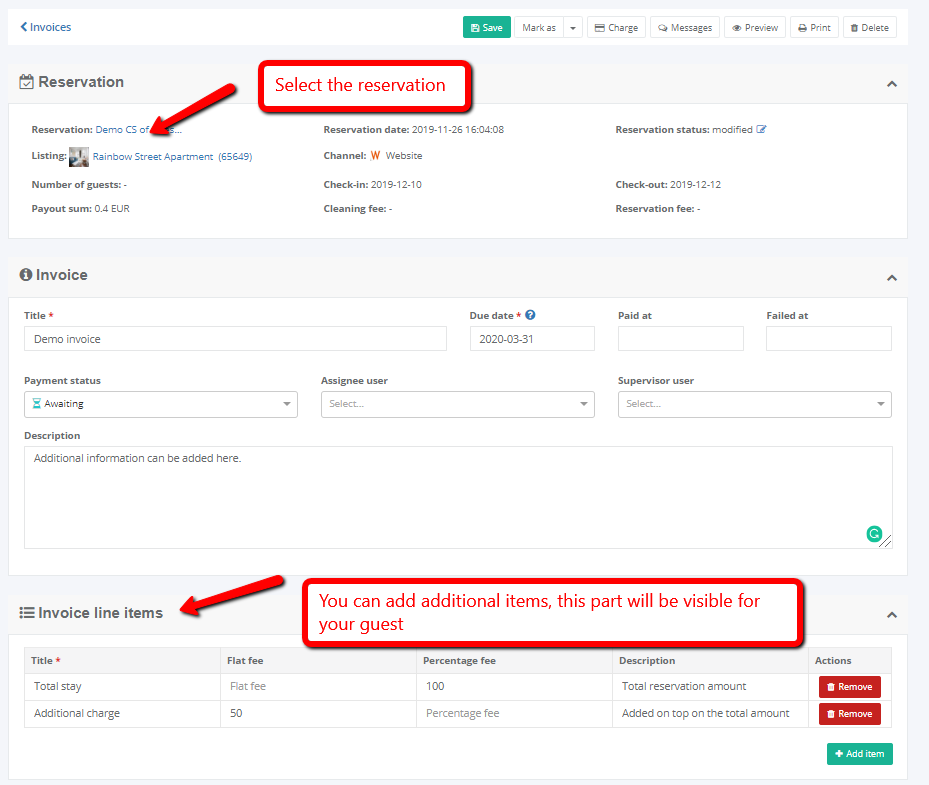 Once the information is completed, please don´t forget to save the invoice. If you need to charge your guest, please check this article.