How can a host modify a reservation? (Airbnb Pro) Follow
Host reservation modification
A guest or host can require alteration to an existing reservation. At this moment Airbnb does not allow partners to approve the alterations requests on their end and this must be done in Airbnb.
Hosts can request a reservation alteration by changing prices and/or listing. If the guest doesn't accept the change, the reservation will have to be cancelled.

Alterations on Airbnb consist of some changes that can be offered/requested by the host or the guest in a reservation. The other part will have to accept those changes to have a confirmed reservation.
Alterations required from the host
Host goes to details of a reservation and clicks in change or cancel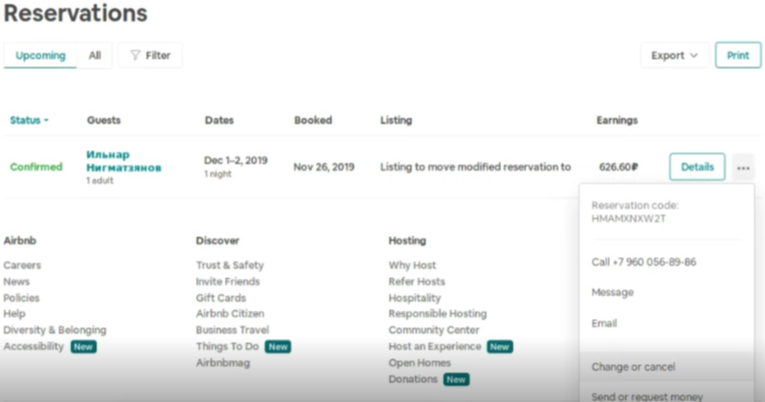 Host selects change reservation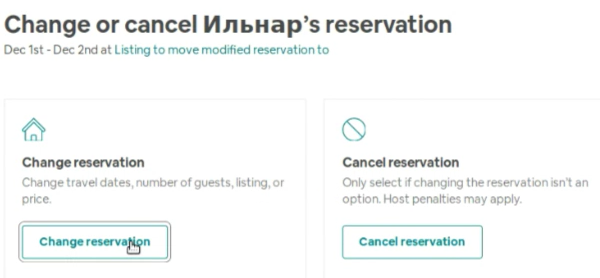 Host can change:

Listing
Dates
Guests
Price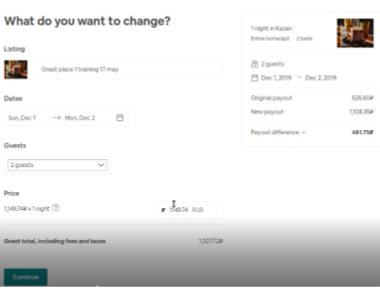 Guest accepts. During the interval process, the reservation keeps the same status Reservation, both in Airbnb (Confirmed) and HostAway (New) it doesn't change its status to Pending. Also, the reservation keeps the same ID.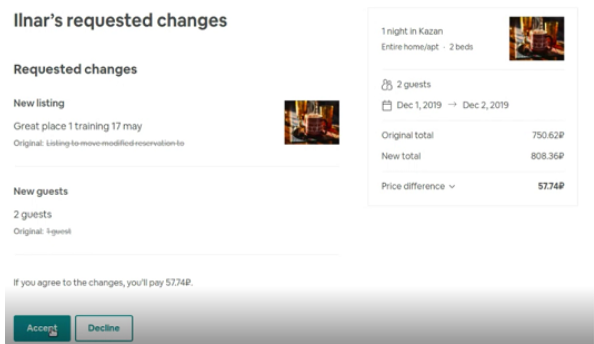 Reservation is modified and Hostaway gets a "Modified Reservation" notification (if enabled). Also, at that moment Hostaway changes the calendar if the dates were modified.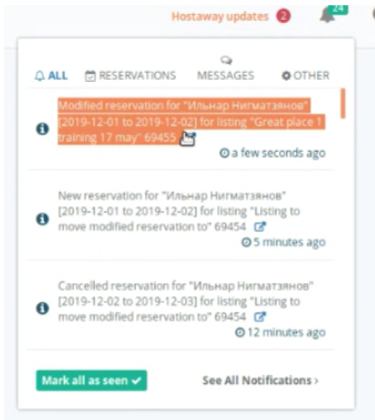 Bear in mind that only confirmed reservations can have an alteration (if the reservation is pending, this is not applicable).