Booking.com: What should I do if a card is declined? Follow
Report invalid Credit Card for Booking.com
Go to Reservations > select the reservation and click on Edit > go to Payment > Report credit card as invalid:

Once you mark the card as invalid, the guest will be requested to add new card details within 24 hours.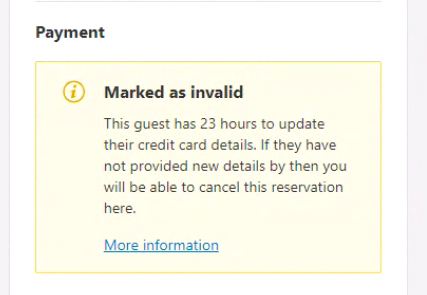 You'll get an email when the guest updates their details. If you don't receive these within 24 hours, or the guest provides invalid credit card details again, you can cancel the booking with no commission.