How to delete a reservation?
You will be able to delete a reservation.
If you need to delete a reservation, please contact support@hostaway.com with the reservation ID, guest name, check-in date, reason why, and you need to confirm that the reservation has been cancelled in the channel.
Please note that deleting a reservation in Hostaway will not cancel in the channel.
How to cancel a reservation?
It is only possible to cancel a direct/Hostaway Booking engine reservation. For other channels, you will need to contact the channel directly.
If you want to cancel a direct booking, please go to Reservations > select the reservation > click on edit on the top right side :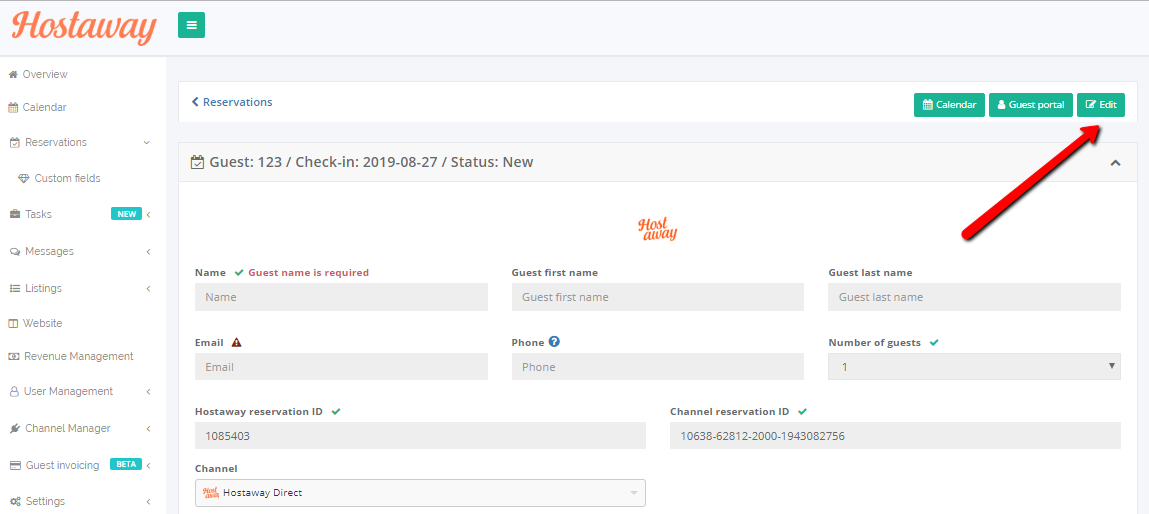 Scroll down > click on ¨Cancel booking¨: