Reservations: Downloading reservations via CSV Follow
How to download reservation details
You can choose to download a complete reservation list as a CSV file to analyze data and report on your transactions. The file can be opened by a program such as Microsoft Excel or Google Sheets, to generate completely custom tables.
You can download this file by going to Reservations > Export: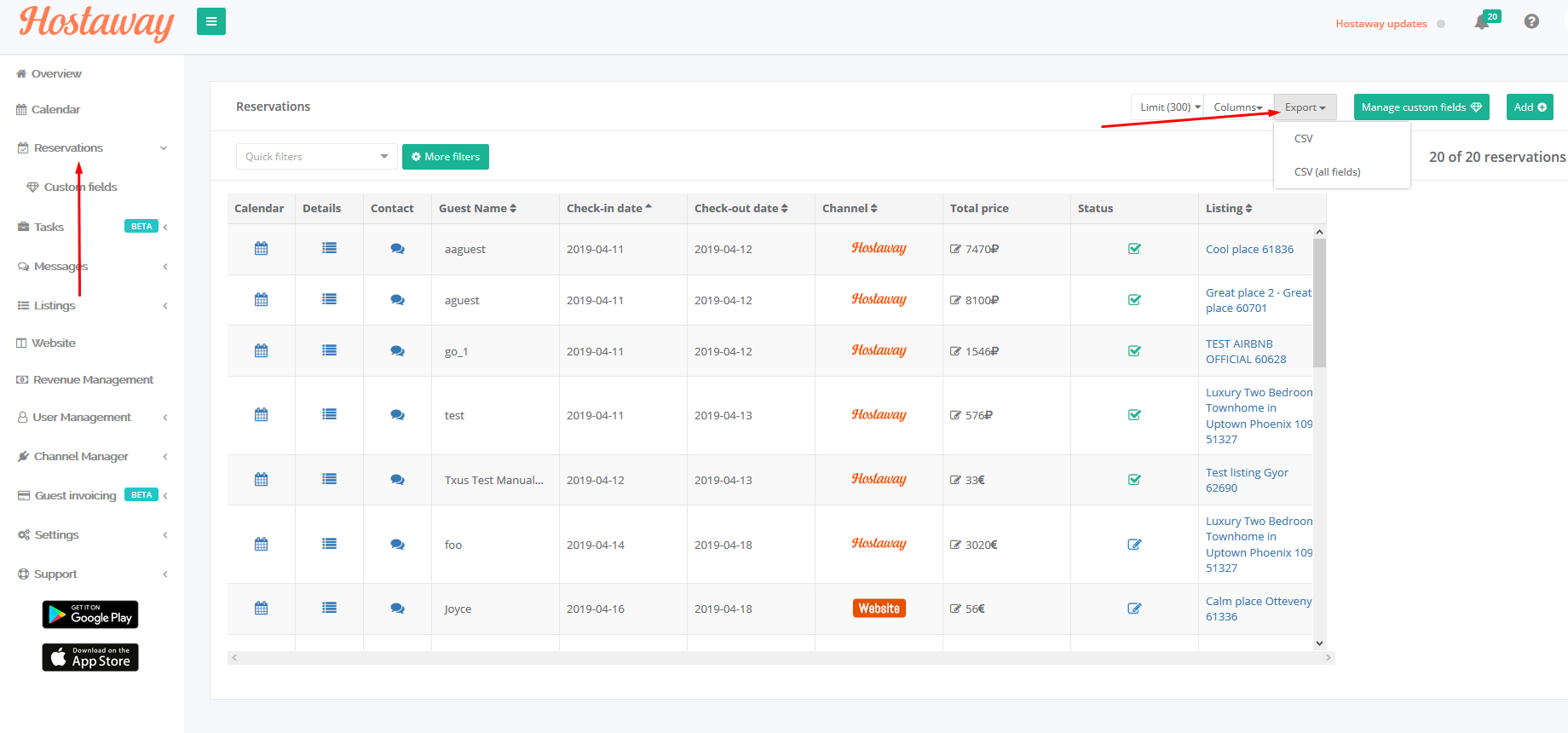 You can choose between exporting the visible fields you see, or the complete list.