User Management Frequently Asked Questions (FAQ) Follow
User Management FAQ
I have set up a user to only see the calendar but they aren't any reservations showing up. What do I do?
If you want a user to see the calendar for your listings, you will also need to ensure that you have given them access to reservations as well. Please check off the reservations box when setting up the user.
Can I, as an account administrator, reset the password of a user?
No. If a user forgot the password or can't sign in, it is the user that needs to reset the password: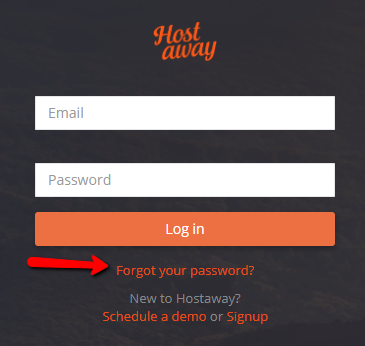 The user will receive an email with a link to change the password.
I have set up a user but when he accesses his account everything is blank. Why?
Make sure that at least one listing is selected for this user:

Can I know when was the last time a user has logged in?
Yes, this is displayed in user management, in local time (aka browser time).