IMPORTANT: Only the main account owner can access the Settings page even if the user has admin-level access.
On the Dashboard, you can go to your Account Settings by clicking on the "Settings" menu then "Account."
Account Settings
Your Account Settings will show:
Account Details
Your profile photo or company logo
Your email address for logging into your account
Your Hostaway Account ID
Name and Surname
Phone number
Country Code
Payment Details
Your subscription plan details
Current account balance
Your credit card used to pay for your subscription plan
Invoice details
Your invoices for the past months
Change password
You can change your account password by clicking on "Change password".
Input your old password then type in your new password twice.
Once done, click on "Save".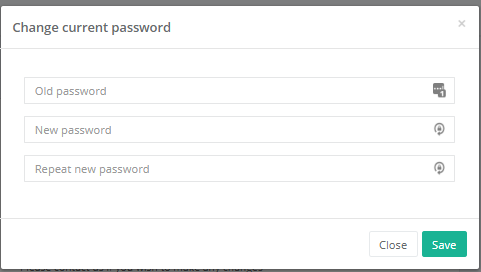 Edit profile
You can edit your profile details such as:
Profile logo
Company logo
Name
Surname
Phone
Country
City
Address
Emergency Phone
Postal Code
Invoice Email
Website
Adding a new company logo
Once you've added an Airbnb account from the initial setup, this will be imported as your profile logo and will show as your Dashboard default logo.
To replace this, you'll need to upload a company logo.
Company logo photo requirements:
Min allowed image width is 400 px
Min allowed image height is 400 px
Once a company logo has been uploaded, this will be your default photo on your dashboard. This default photo is shown on the top right on your Hostaway dashboard.